Your 8-month-old baby will make feeding a tough job for you as he/she would have started crawling and you'll have to run around to make him finish his meals. Most babies would have a few teeth and so the food options can be increased. This article will help you with a comprehensive food chart for 8 months baby.
Now is the time to introduce the following foods to your baby:
Also Read: A Complete Guide : Baby Growth Spurts
Some points to remember while feeding your 8-month-old baby:
#1. With a growing baby moving all around the house, feeding time will be full of challenges. Be prepared.
#2. Your baby will try to do things using his/her hands and you should allow him/her to explore.
#3. Spoon feeding for you might become a task which means your baby is all set to go to the second level, FINGER FOODS!
#4. If your baby is picking up different foods with different textures than maybe your baby wants some more finger foods to explore!
#5. If your baby is grabbing food, try out different options to check what he/she likes.
#6. Your baby will mess it up, so be prepared!
#7. There is nothing like time-bound foods. Listen to your baby's hunger, he/she will let you know when they want food. Tentative timing to feed your baby's:- (Like mentioned, go according to your baby's hunger. But if still, you are unclear about that, here is a tentative timetable)
Breakfast- 9 am

Mid-meal snack- 12 pm

Lunch- 1.30 pm

Evening snack- 5 pm

Dinner- 8 pm
If your baby is hungry in between, please go ahead with breastfeeding.
#9. Do not quit breast milk, feed at least once a day (Bedtime is ideal).
#10. But always remember the 3-day rule – Introduce 1 food at a time and wait for 3 days to check for any allergy symptoms.
Food Chart for 8 Months Baby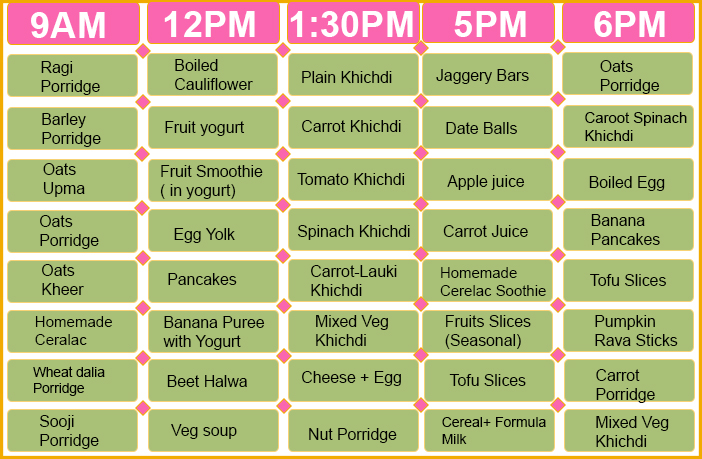 Food options for your 8-months-old baby
How to Make Oats Upma?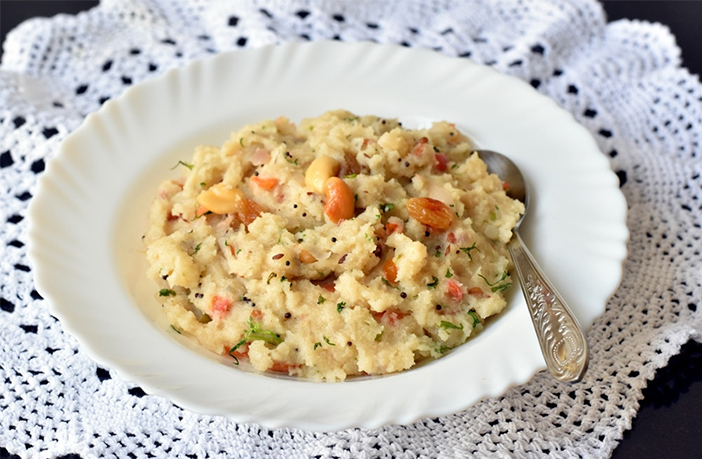 Image Source: Flavouroma
Ingredients:
½ cup mashed oats

½ cup fresh tomato puree

1 tsp of ghee

½ cup of water
Method:
Thaw mashed oats in minimal water for 2 minutes.

Take a pressure cooker, add mashed thaw oats, ½ cup of tomato puree, ghee and water.

Pressure cook it for 2 whistles.
How to Make Banana Pancakes?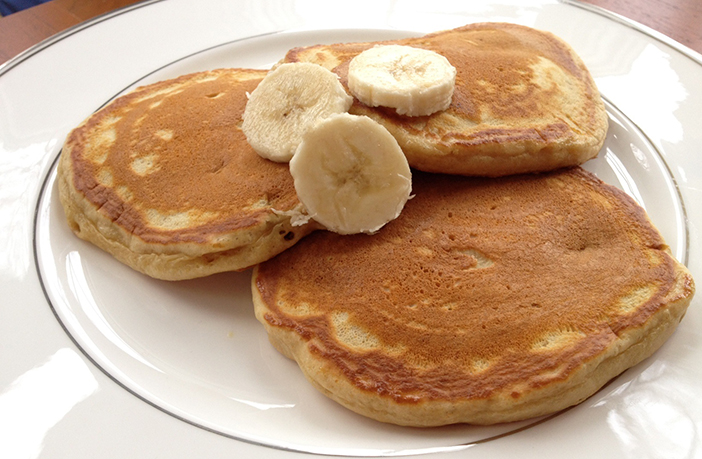 Image Source: toddler tummies
Ingredients:
1 ripe banana

1 egg yolk

1 tsp butter
Method:
Take a bowl, mash banana in it.

Take a separate bowl, beat the egg.

Mix banana and beaten egg.

Take a pan, add butter to it.

Once the pan is heated, place the mixture of banana and egg like dosa's.

Once it turns brown, switch off the gas.
How to Make Beet Halwa?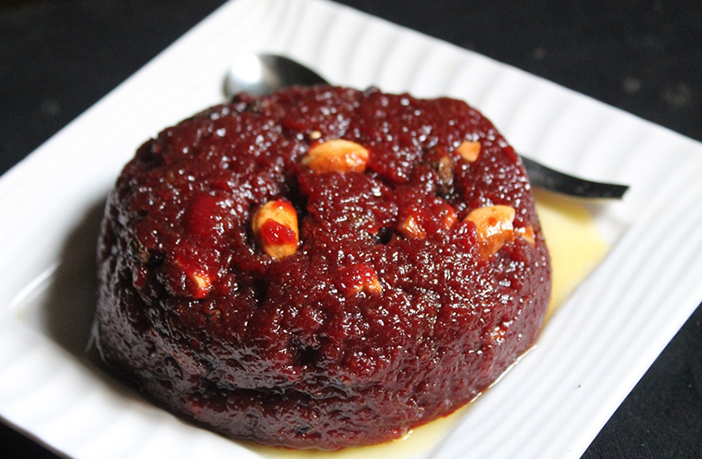 Image Source: yummy tummy
Ingredients:
1 beetroot

1 tbsp. of ghee

1 tsp of dry fruits powder

1 tsp of powdered elaichi

1 cup water

1 tsp of homemade dates syrup
Method:
Chop the beetroot, mash it and prepare a beetroot puree.

Take a pan, add ghee, dry fruits powder, and powdered elaichi. Sauté'

Let it heat for 5 mins and cook beetroot for 10 minutes.

Let the raw smell of the beetroot go before turning off the gas.

Add homemade dates syrup to the cooked halwa.
How to Make Khichdi with Ghee?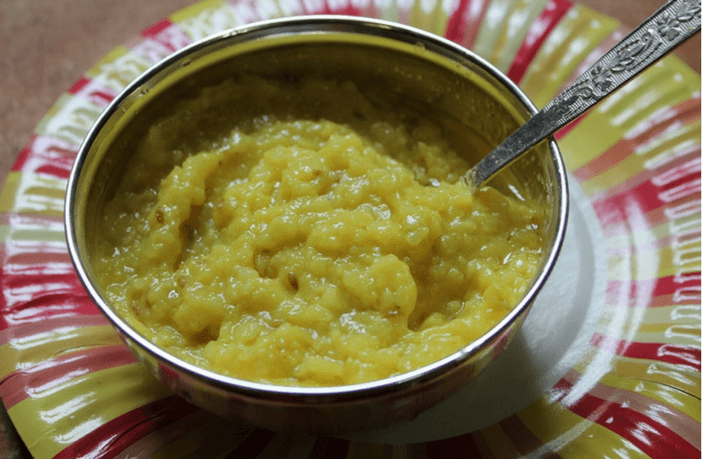 Image Source: Yummy tummy
Ingredients:
⅔ cup rice

⅓ cup moong dal

1 tbsp ghee

A pinch of hing
Method:
Wash and soak the rice and dal in water for half an hour.

Take a pressure cooker, add dal rice and hing, along with 2 cups of water.

Pressure cook till you get 3 whistles.

One the pressure is released, add steaming ghee as the tempering.

Mash it and give to the baby at 8 months, since they may not have too many teeth.
Also Read: 13 Super Foods to Improve Babies Immunity
How to Make Broken Wheat Porridge (Dalia)?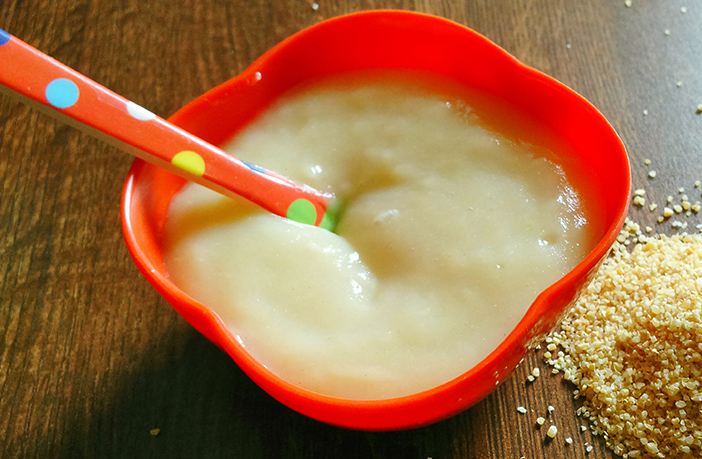 Image Source: My little Moppet
Ingredients:
Method:
In a pan, heat some ghee and add the dalia. Toss it gently until it is light brown in color.

Keep the heat low and stir the water in.

Keep stirring until the milk comes to boil.

Turn the heat off.

You can add breastmilk or formula milk to the prepared porridge before giving to the baby. This will make the porridge creamy and even more nutritious.
How to Make Ragi Porridge?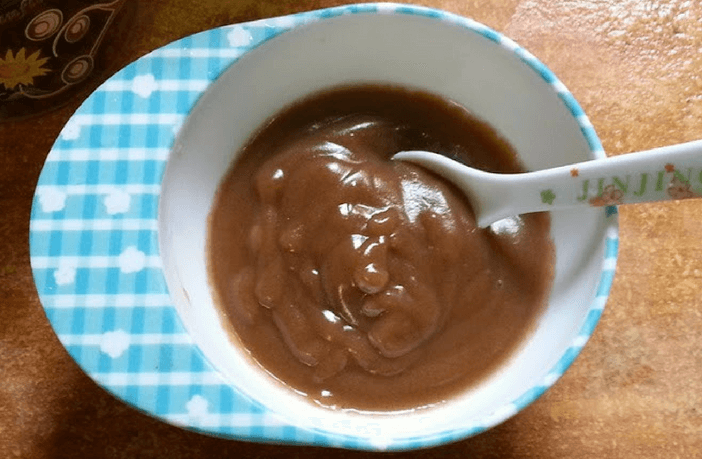 Image source: Yummy tummy
Ingredients:
1 tbsp ragi

1 cup water

1 tsp of dates puree
Method:
Wash and soak ragi in water overnight.

Drain the excess water and put it in the sun for drying.

Take a pan and add the dried ragi.

Cook it on a low flame till it is roasted.

Allow it to cool down.

Grind the roasted ragi to get a fine powder.

Now store this in an air-tight container.

Add water to a pan and mix the ragi powder.

Boil the mixture till it thickens, you can add 1 tsp of dates puree for sweetner purpose.

You may add some jaggery for taste once baby is one year old.

Serve it lukewarm to the baby.
Also Read:31 Healthy Recipes Using Weight Gain Foods for Babies and Kids
Want to share your experience as a mom with other moms through words or images? Become a part of the Moms United community, click here and we will get in touch with you
null
null