Poor weight gain in babies and children is one of the main concerns of most parents. It is quite understandable if you've been asking these questions from your doctor off and on.
"My baby isn't gaining weight." "My baby is really thin." "My baby is gaining weight very slowly." "My baby is not normal." But, you first need to know whether your child is really undernourished or just a skinny baby.
Very often, babies are healthy but not as chubby and parents feel that their child is weak and underweight. You must understand that a slim baby who is otherwise healthy doesn't really need to gain weight unnecessarily. In spite of the fact that their babies have achieved all the milestones, are playing and eating healthy food; mommies still feel that their babies are underweight.
Remember that a hefty baby doesn't necessarily mean that the baby is healthy. You must have food chart for baby weight gain.

Generally 6 month, 1 year or 2 year baby require more attention on their weight gain and must be give healthy recipe with schedule food chart
In fact, being obese right from childhood can be the start of various diseases as the child enters teenage.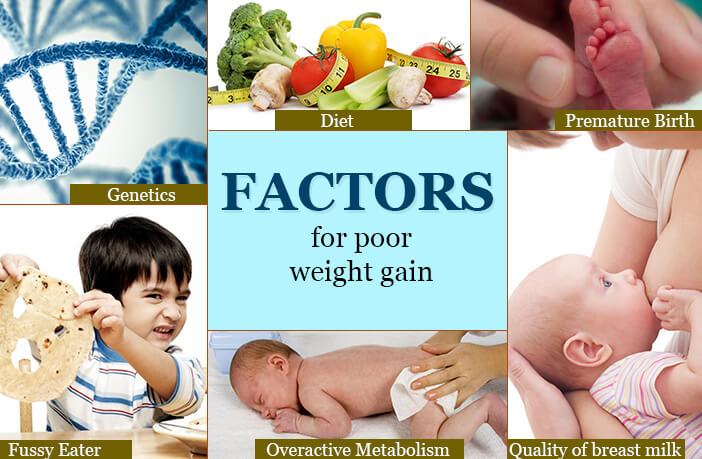 Factors which are responsible for baby's poor weight gain are
Genetics

– A child's weight gain depends upon genetics makeup.

Diet

– Lack of a balanced diet, lack of adequate calories and nutrients.

Premature Birth/ Low Birth Weight

– Babies who are born premature or had low birth weight may suffer from poor weight gain.

Overactive Metabolism

– Because of overactive metabolism, child's body is unable to retain any nutrients and fats.

The quality of breast milk

– The mother needs to eat a nutritionally adequate diet in order to produce good quality breast milk for the baby.

Fussy Eater baby

may gain the weight very slowly.
You might also like to read: 10 Food Recipes for 1 to 2 years old kids
Now that you know the reason behind your child's low weight gain, just remember that this doesn't allow you to give your child junk food. Giving junk food to your underweight baby may help him/her to gain a few kilos here and there but it also lays the foundation of unhealthy eating habits in your child.
The best solution is to provide nutrient dense high-calorie foods to your child's diet so that he/she gets all the required nutrients along with the required number of calories to look and feel "Healthy!"
Now, if you're wondering which foods to add to your child's diet, here are the 10 best foods for weight gain in babies: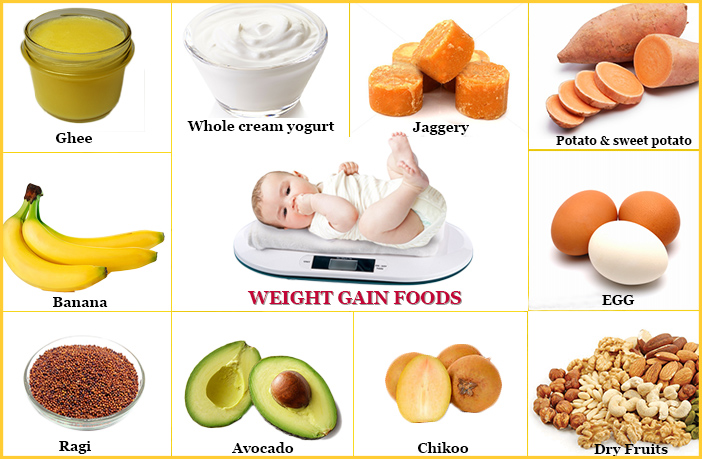 Ghee
Good old Ghee, is, by far is the best way to make your child gain weight. Not only is it easier to digest; it also strengthens the immune system. In fact, Ayurveda says that ghee possesses various healing properties and is extremely beneficial for consumption for babies!
Tip: Homemade ghee is the best for your baby.
Also read: Read the Benefits of RAGI AS A SUPER FOOD for your Baby
Some of the best ways to give ghee to your baby are:
#1. Churi
A traditionally eaten Punjabi dish, this is surely going to be liked by your child. Many adults also love eating churi!
Ingredients:
250 gms wheat flour

Water to knead the dough

5-7 tsp jaggery powder

2 tbsp ghee
Method:
Knead the dough.

Prepare a chapati and now make small pieces of it in a bowl.

Add lots of ghee along with jaggery powder or salt (according to your child's liking) and mix well.

Churi can be given to children above 1 year of age.
#2. Khichdi with Ghee
Ingredients
⅔ cup rice

⅓ cup moong dal

1 tbsp ghee

A pinch of hing
Method
Wash and soak the rice and the dal in water for half an hour.

Take a pressure cooker, add dal rice and hing, along with 2 cups of water.

Pressure cook till you get 3 whistles.

One the pressure is released, add steaming ghee as the tempering.

It can be given to babies after 9 months of age, once they have teeth.
Believe me, ghee adds an amazing taste to any food!
#3. Mashed Vegetables with ghee
Ingredients
Method
Wash and peel the vegetables.

Pressure cook these vegetables til you get 4 whistles.

Once cool down, blend these veggies in a blender.

Now add some ghee to it and feed to the baby.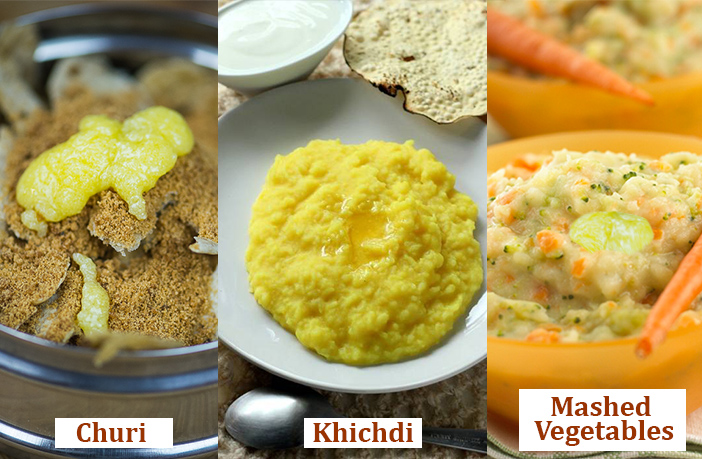 Jaggery
Prepared from sugarcane, this traditional sugar of India is a great way to add the much-needed calories to your child's diet. Here are some yummy jaggery recipes for your child:
#4. Jaggery with Poha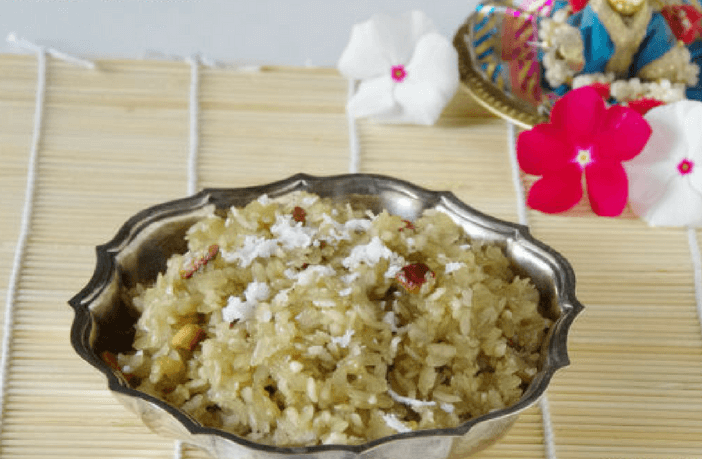 Image Source: Spicy tasty
Ingredients
½ cup poha

¼ cup powdered jaggery

1 tsp desiccated coconut

Few raisins
Method
Rinse the poha and soak it in water till it becomes soft.

Take a pan, add jaggery and add water till the jaggery is immersed in it. Allow the jaggery to melt. As soon as you see bubbles, turn off the gas.

Take a strainer and strain the jaggery water. Now pour the smooth jaggery syrup into the same pan and add the poha.

Mix well so that the poha is coated with jaggery .

Top it with some ghee.

You may add some desiccated coconut along with some raisins to it. Your child will relish this nutrient-rich and calorie-dense mixture.
#5. Jaggery Parantha
Ingredients
250 gms wheat flour

Water to knead the dough

¼ cup jaggery

1 tbsp ghee
Method
Knead a flour dough and keep it aside for 20 minutes.

Take some powdered jaggery in a bowl and add almond powder for more taste.

Now take little dough, roll it into paranthe and put gur stuffing and roll it again to make a parantha.

Put parantha on pre-heated tawa, and prepare it by putting some ghee on top of it.

Roast until you see brown spots on both the side and serve it to baby.
The melted jaggery will give an amazing taste in your child's mouth.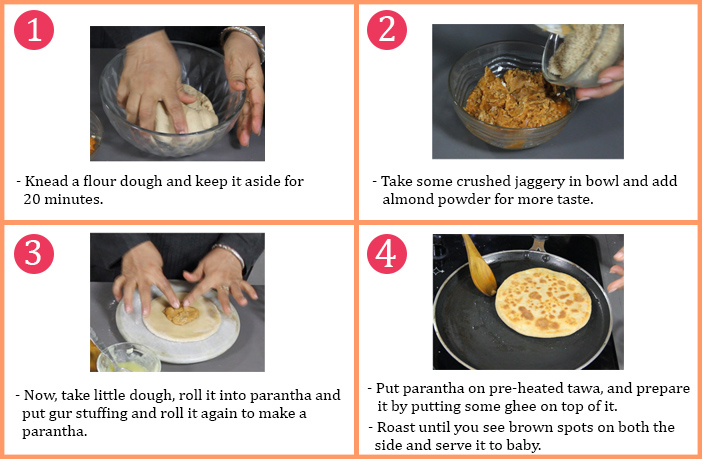 Avocado
Although not a very common fruit in India, avocados are now available at various supermarkets in India. Since avocados contain good fats, it can help in gaining weight. Some delicious avocados recipes for your child:
#6. Avocado on Toast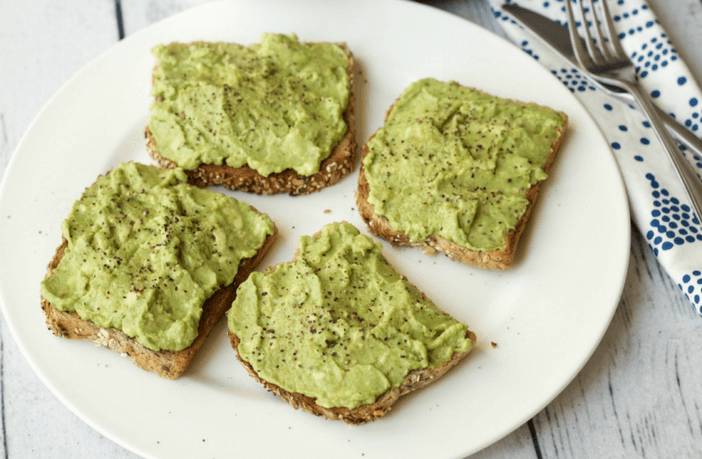 Image Source: loving it vegan
Ingredients
1 slice of brown bread

½ avocado – mashed
Method
Lightly toast a brown bread slice on the tawa .

Spread some mashed avocado on it and give it to your child.
#7. Avocado Yogurt
Ingredients
½ cup hung curd

Half a mashed avocado
Method
Take half an avocado.

Scoop out the pulp and mash with a fork.

Now take ½ cup of plain greek yogurt and mix all together.

Blend in processor for smoother consistency.

Serve as a sweet snack to your baby.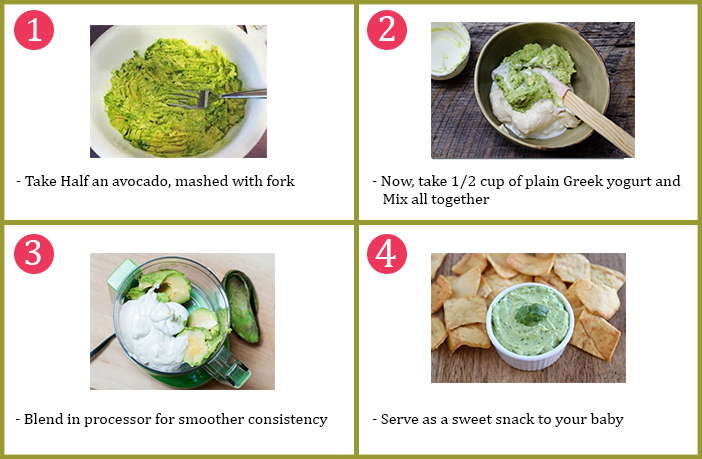 Also Read: 10 Recipes Using Sweet Potato for Baby Weight Gain
Whole Cream Yogurt
If your kid doesn't like drinking milk, you may try giving him full-fat yogurt. Yogurt contains all the essential nutrients along with stomach-friendly bacteria which make yogurt an apt choice for gaining weight. Here's how you can give yogurt to your child in some interesting ways:
#8. Shrikhand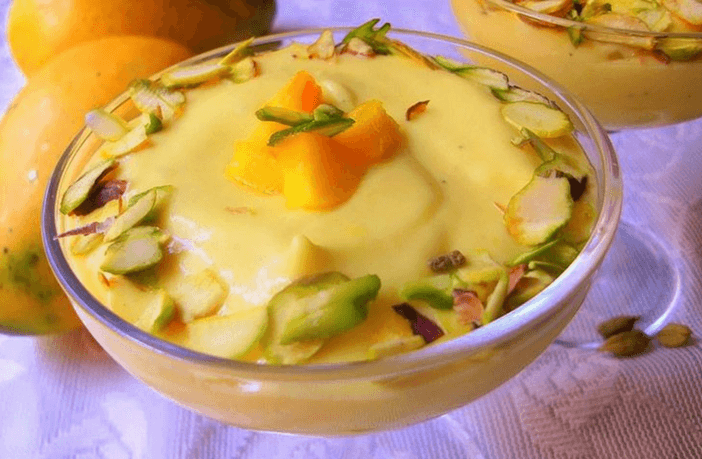 Image Source: hungry forever
Ingredients
Method
Keep the curd in a cloth to get a creamy hung curd.

Take a bowl, add the creamy curd to it. Mix the powdered cardamom, nuts, and fruits to it.

It is apt for babies above 10 months of age and makes a yummy dessert.
#9. Flavored Yogurts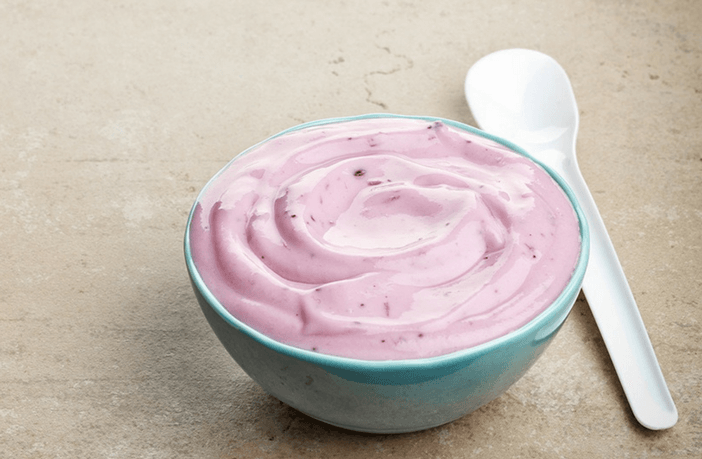 Image Source: shared
Ingredients
½ cup yogurt

1 Strawberry/Apple/Mango
Method
Just whip the yogurt.

Now add your child's favorite fruit such as strawberries, apple, or mango to it and blend it using a blender. Your flavored yogurt is ready!
Note: Do not buy commercially available flavored yogurt since these contain artificial sweeteners, which will only make your child obese.
#10. Curd Rice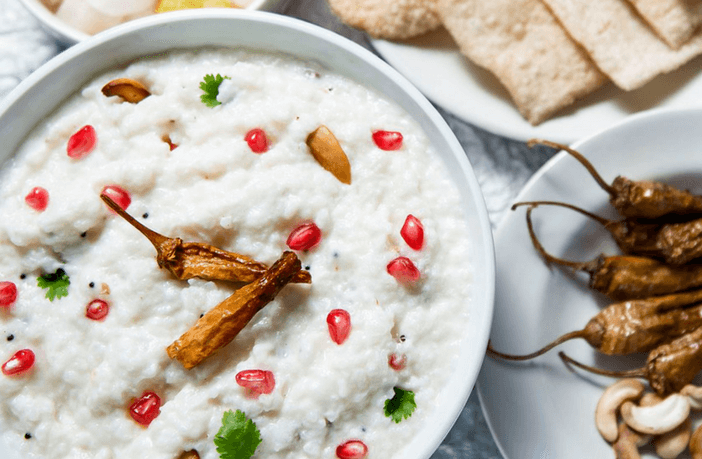 Image Source: Wikipedia
Ingredients
⅓ cup rice

¼ cup milk

½ cup creamy yogurt

Grated cucumber

Grated carrots

Coriander leaves

1 inch piece of ginger

2-3 curry leaves

Mustard seeds

Urad dal

2-3 red chillies

1 tbsp ghee
Method
Wash the rice thoroughly.

Pressure cook the rice till it can be mashed. Now spread it on a plate so that it cools down.

Once the rice is completely cool, add some milk.

Now mix some thick creamy curd to the rice along with salt to taste.

Add some grated cucumber, carrots, coriander leaves and ginger.

Prepare a seasoning using ghee, mustard seeds, curry leaves, urad dal and 2-3 red chilies.

Pour it on the rice.

Curd rice is mostly enjoyed cold.
Banana
Most of us are already aware that banana is an instant source of energy. It contains lots of carbs and facilitates weight gain. Apart from giving banana puree and banana milkshake, you can also give a banana to your baby in the following ways:
#11. Banana Sheera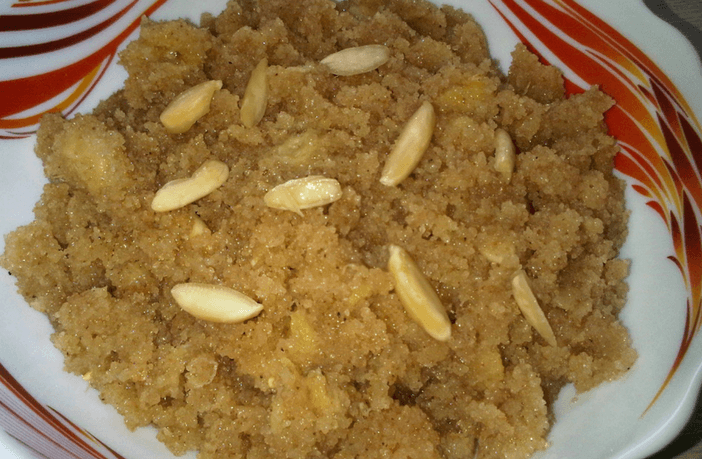 Image Source: amus recipes
Ingredients
1 cup suji

3 long golden bananas (chopped)

1 ½ cup hot water

Powdered cashews, raisins, and almonds (1 tbsp)

2 ½ tbsp ghee

6 tbsps Jaggery powder
Method
Roast the suji for 10 minutes till it is golden.

Now heat ghee in a kadhai and add the suji to it. Keep stirring on a low flame till it is nicely roasted.

Now add the bananas and mix well.

Add 1 ½ cup of hot water and some crushed dry fruits. Keep stirring so there are no lumps.

Once the milk is completely mixed, add jaggery powder.

Cook till the ghee starts appearing on the sides of the kadhai. Serve warm to the child
It is packed with magnesium, potassium, and phosphorus along with the energy supplied by bananas. It can be introduced to 7-month-old babies.
#12. Banana Dosa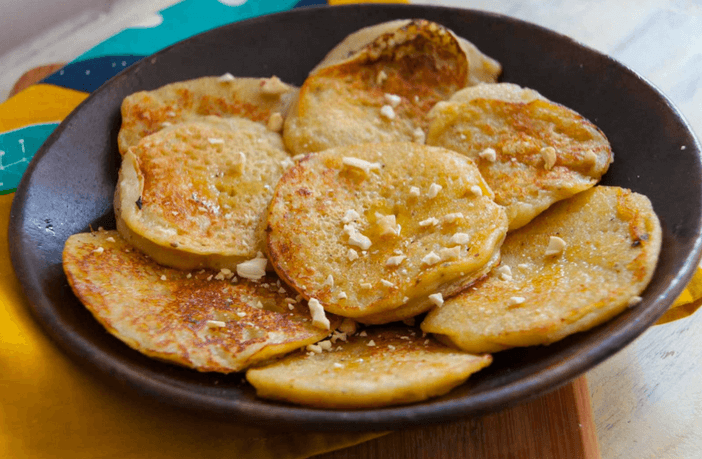 Image Source: archanas kitchen
Ingredients
½ cup mashed banana

½ cup dosa batter

1 tbsp ghee
Method
Mash the bananas and mix with the dosa batter using a blender.

Heat the tawa, grease it and spread the batter on it.

Cook both sides till golden brown.
#13. Banana Halwa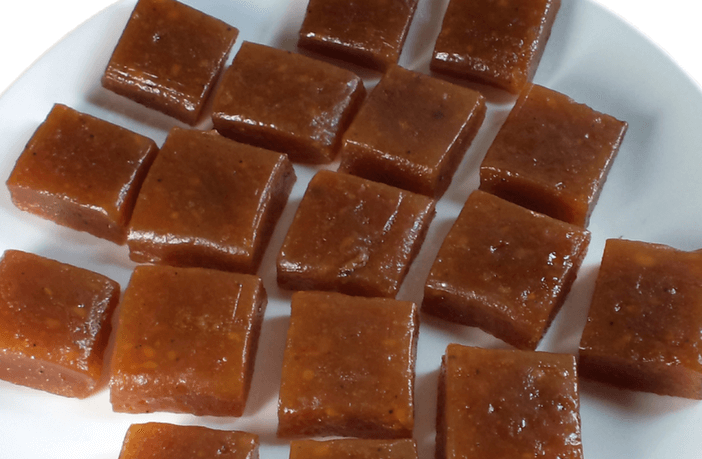 Image Source: mouthwateringfoodrecipes
Ingredients
2-3 bananas

¼ cup jaggery powder

4 tbsp ghee

1 tsp cardamom powder

Few raisins
Method
Peel and slice the bananas and mash them in a bowl using a fork.

Now heat ghee in a kadhai and fry some raisins and keep them aside.

Now add the paste to this kadhai and cook on low flame till the consistency becomes thick.

Add a teaspoon of cardamom powder and jaggery powder to it and mix well.

Now spread it in a greased pan and garnish with the fried raisins. Allow it to cool and cut into different shapes.
#14. Fried Banana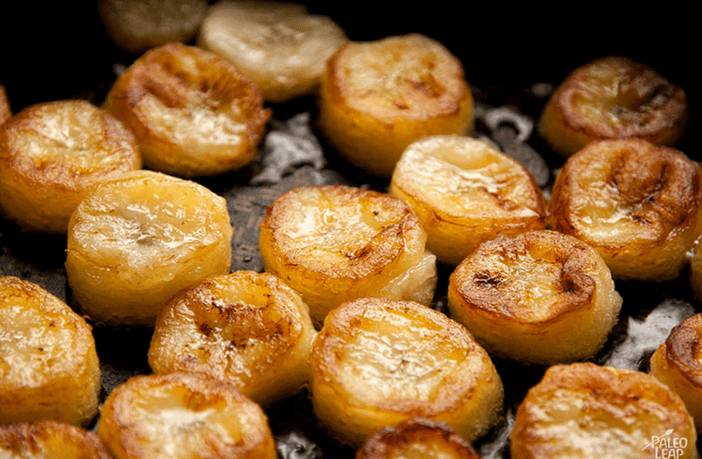 Image Source: paleo leap
Ingredients
2 bananas

1 tsp cardamom powder
Method
Peel and slice the bananas.

Just pan fry the bananas in ghee and sprinkle some cardamom powder on them.
A speciality of Kerala, this dessert is really mouth-watering. It's a great evening snack and an easy to eat finger food for a 1 year old!
You might also like: 10 Recipes using Ghee for Baby Weight Gain
Chikoo or Sapodilla
Another very tasty fruit that helps in weight gain is chikoo or Sapodilla. Chikoo contains natural sugar which gets absorbed in the body easily and also has various health benefits for children. It helps to boost the immune system, is good for the bones and also keeps the respiratory and digestive systems healthy.
Some interesting ways of giving chikoo to your baby are:
#15. Chikoo Milkshake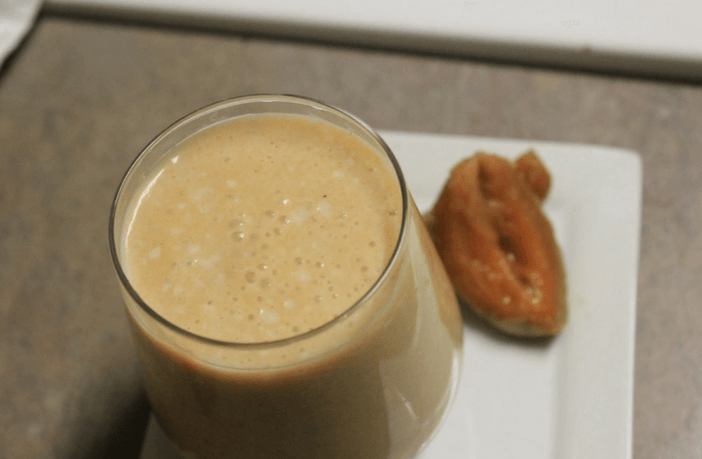 Image Source: hungry forever
Ingredients
Method
#16. Chikoo Porridge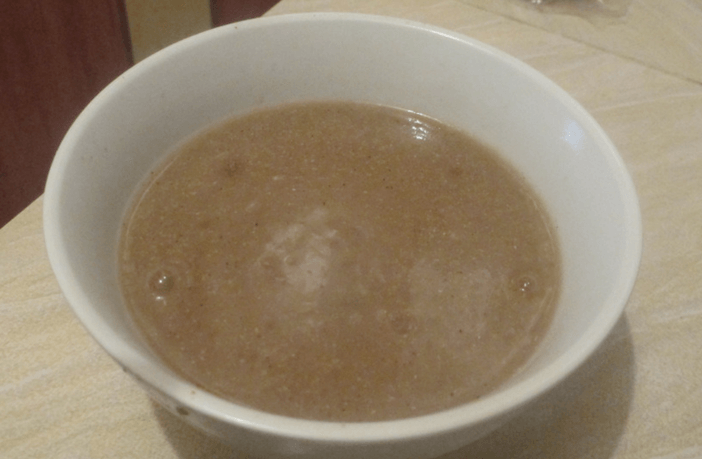 Image Source: healthylivingkenya
Ingredients
100 gm oats

2 mashed chikoos
Method
Boil water, add oats and allow them to cook.

Once done, remove from fire and add the chikoos to it. You may add a little milk to get a creamy consistency.
#17. Chikoo Walnut Kheer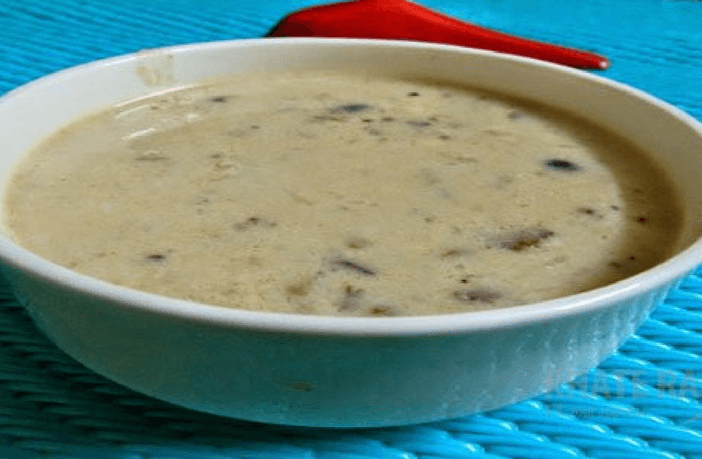 Image Source: khate raho
Ingredients
6 tsp rice

1 tbsp ghee

4 mashed chikoos

1 ½ litre milk

6 tsp sugar

1 tsp crushed walnuts
Method
Heat ghee in a pan and add washed and soaked rice to it.

Saute for 3 minutes and add 1000 ml of milk to it.

Boil it till the rice is cooked, now add sugar along with 500 ml milk and some crushed walnuts.

Boil till you get a thick consistency.

Remove from fire, allow it to cool and add the pulp of 4 chikoos.

Refrigerate for half an hour and serve to baby.
Ragi
Once you decide to give solids to your baby, make it a point to include ragi in his diet since it is a storehouse of nutrients and helps kids to put on weight. Here are some delicious ragi recipes for babies and kids:
#18. Ragi Almond Cookies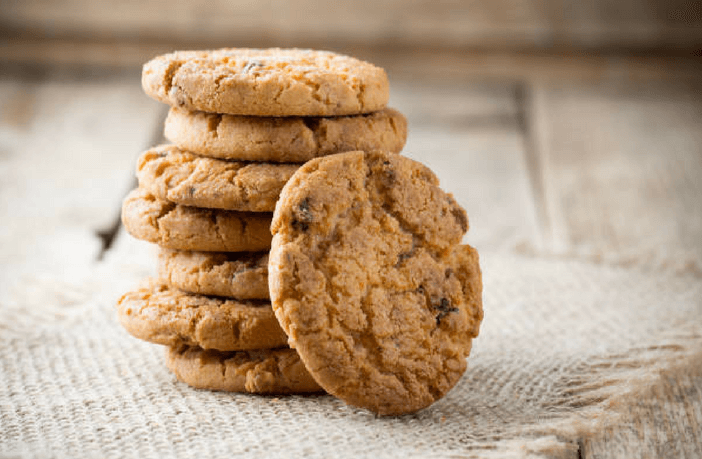 Image Source: boldsky
Ingredients
¼ th cup dry ragi flour

¼ th cup almond powder

¼ th cup wheat powder

75 gms butter

¼ th tsp baking powder

1 tsp vanilla extract

2 tbsp milk

¼ th cup powdered jaggery

2 tbsp finely chopped cashewnuts
Method
Roast the dry ragi flour and add wheat and almond powder to it.

Mix well and turn off the flame.

Take a pan and melt butter in it.

Now mix baking powder, brown sugar, vanilla extract and cashew nuts in a separate pan.

Add the roasted flour to this pan and mix well. Mix the melted butter and add milk to it.

Knead the dough, cover it and refrigerate it for 20 minutes. Preheat the oven at 180-degree celsius for 10 minutes.

Grease the baking dish and cut shapes of the dough using a cookie cutter and place them on the dish.

Bake for 15 minutes and allow them to cool before serving to your child with a cup of warm milk.
#19. Ragi Cake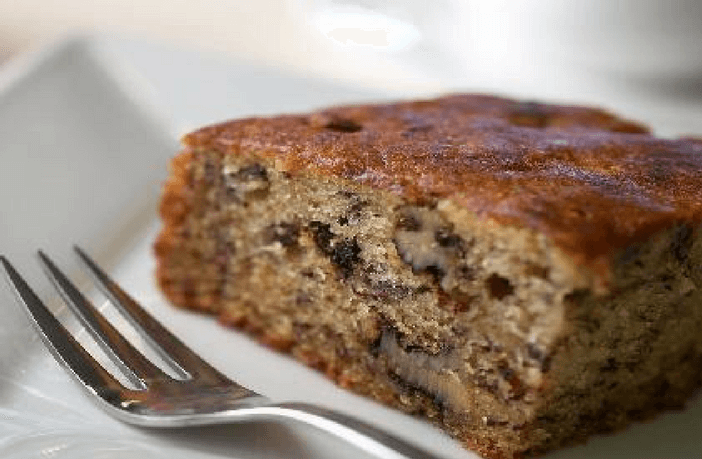 Image Source: bawarchi
Ingredients
½ cup ragi flour

1 cup whole wheat flour

2 tsp cocoa powder

¾ th cup brown sugar

¾ th tsp baking soda

¾ th cup yogurt

1 cup milk

A pinch of salt

1 tsp vanilla essence

¼ th cup olive oil
Method
Preheat the oven for 15 minutes at 180 degree celsius and in the meantime, sieve the ragi flour along with cocoa powder, wheat flour, baking soda, powdered sugar, and salt.

Mix the vanilla essence, milk, oil, and yogurt with the flour mixture. Make sure there are no lumps.

Pour the contents into a greased baking dish and bake for 30-35 minutes. Poke a knife into the cake and if it comes out clean, you're done!

Serve it to your child with some chocolate sauce and see your child finish it away. Children just love to eat cakes and a chocolate cake is something that makes them drool!!!!
Potato and Sweet Potato
Most of the Punjabi dishes are incomplete without a potato! And this starchy vegetable is an excellent source of energy and carbohydrates. Babies and kids relish eating potatoes and you can easily add them to your child's diet. Some interesting ways of giving potatoes to kids are:
#20. Potato Salad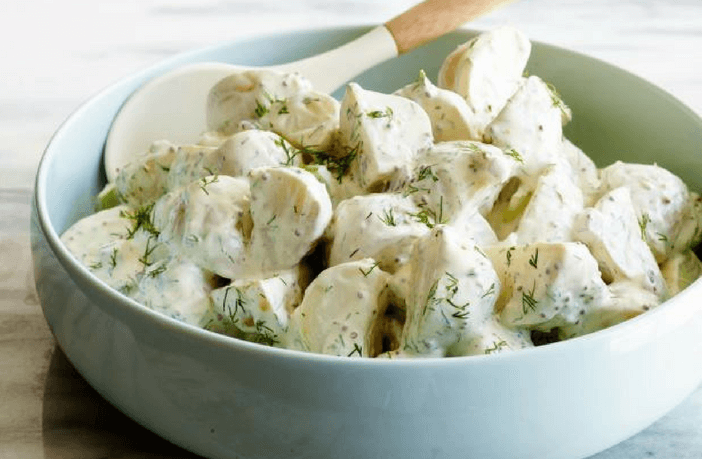 Image Source: food network
Ingredients
2-3 potatoes

1 cup hung curd

¼ th cup grated cucumber

1 onion

1 tomato

Salt and pepper

Coriander leaves

2 tsp lemon juice
Method
Boil the potatoes and mix them with hung curd, grated cucumber, finely chopped tomatoes and onions.

Season with salt, pepper, and some coriander leaves. Add lemon juice and mix well.

This healthy and tasty salad is really refreshing and can be eaten anytime.
Also Read:11 Healthy & Yummy Snacks Ideas For Kids
#21. Potato Pomegranate Chaat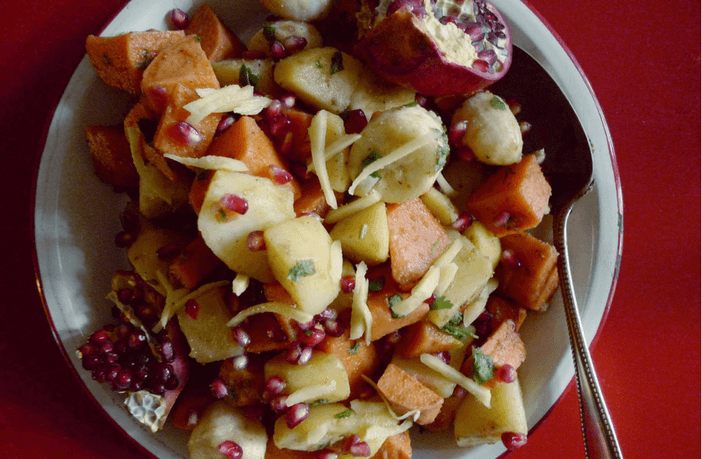 Image Source: pie and beer
Ingredients
Method
Prepare some mint chutney by blending mint leaves, onions, green chilies, salt, pepper and amchoor powder in a blender.

Boil the potatoes, peel and cut into pieces.

De-seed pomegranate.

Now mix the potatoes and de-seeded pomegranates with mint chutney .

You may garnish with some crushed peanuts to make it crunchy.
#22. Creamy Potato Salad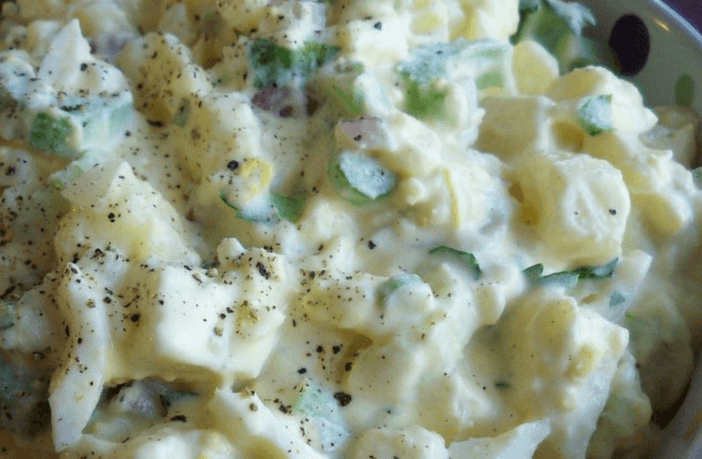 Image Source: genius kitchen
Ingredients
2-3 potatoes

2 tbsp mayonnaise

1 carrot (peeled and chopped)

1 onion (sliced)

1 red bell pepper (chopped)

1 green onion (minced)

Salt and pepper
Method
Boil the potatoes.

Saute the vegetables.

Mix the vegetables and potatoes in a bowl with mayonnaise.

Season with minced green onion, salt, and pepper.
#23. Cheesy Potato Soup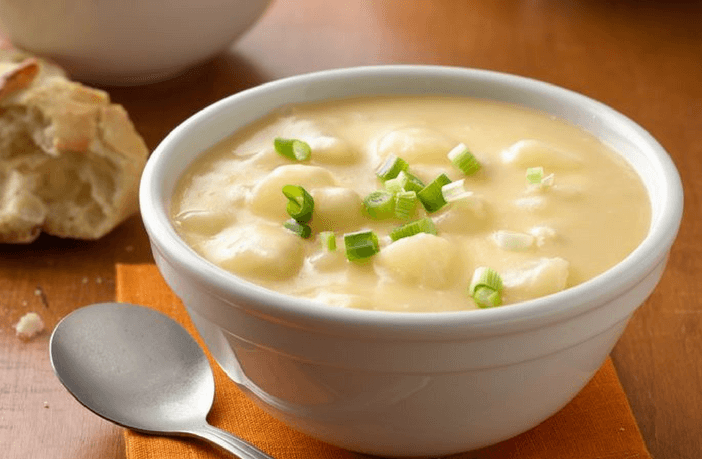 Image Source: pillsbury
Ingredients
8 potatoes (peeled and diced)
4 cups of water
4 tbsp butter
2 onions (chopped)
2 ½ cup milk
½ cup cheese (shredded)
Salt and pepper
Few coriander leaves
Method
Melt butter in a pan and add chopped onions.

Sauté them and the diced potatoes along with 4 cups of water.

Bring to a boil and add shredded cheese.

Add milk while stirring constantly. Cook till you have a creamy consistency. Garnish with coriander leaves.
Sweet potato is slightly sweeter than a potato and instantly finds approval from your child's taste buds. It is rich in minerals and vitamins and thus is a great food to increase your child's weight. Here's how you can make your child love sweet potatoes:
#24. Sweet Potato Mash with Ginger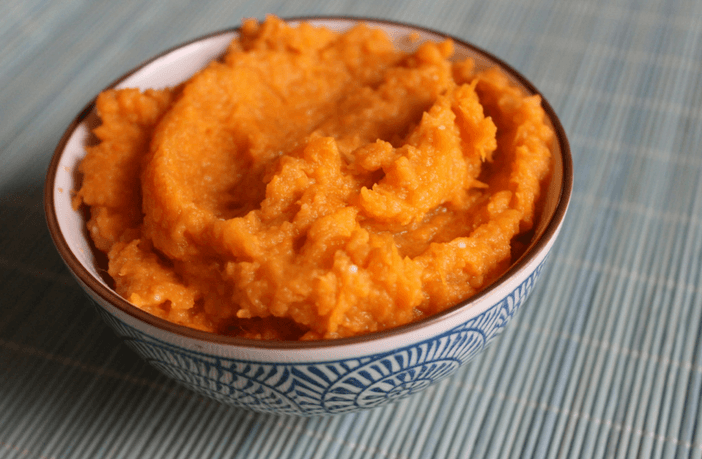 Image source: westfieldareacsa
Ingredients
2 inch piece of ginger (grated)

2 sweet potatoes

A pinch of cinnamon powder

A pinch of salt

1 tsp butter
Method
Boil the sweet potatoes, peel and mash them.

Now add grated ginger, cinnamon powder, butter and a pinch of salt.

Mix well and give it to your child.

The aromatic ginger makes sweet potato taste all the tastier.
#25. Sweet Potato French Toast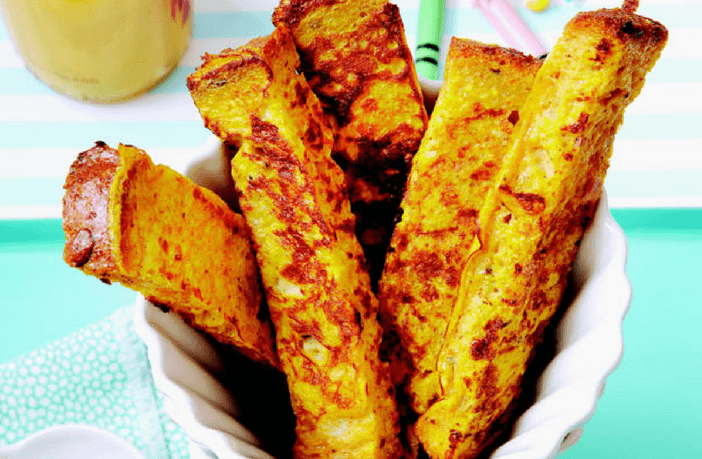 Image source: today's parent
Ingredients
1-2 sweet potatoes

2 eggs

Salt & pepper
Method
Boil the sweet potatoes such that you can blend it in a puree.

Now whisk these sweet potatoes with eggs, salt and pepper.

Dip each slice of bread in this mixture and fry in butter a frying pan till golden brown.
Eggs
This one is a no-brainer. If you are a non-vegetarian or an eggetarian, eggs are one of the easiest foods to rely on when you want your child to add a few kilos. You can introduce egg yolk in your child's diet after 8 months of age, in order to avoid any allergies. Later you can give egg white after boiling it.
Read More: Food Chart for 8 Months Baby
Serve egg to your child in the following interesting ways:
#26. Egg with Rice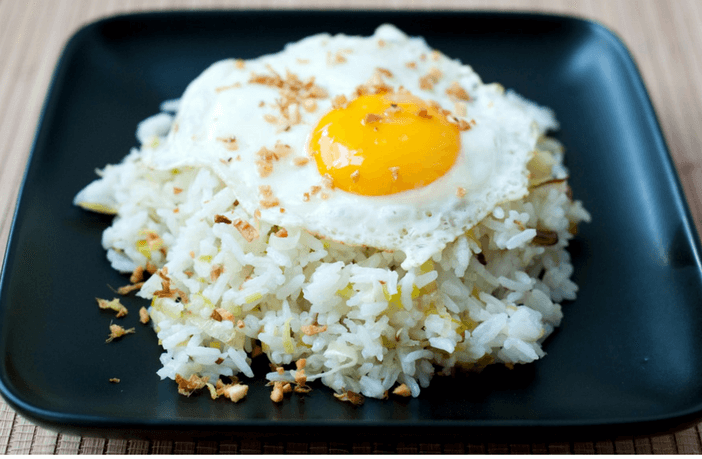 Image Source: nyt cooking
Ingredients
⅓ rd cup rice

1 egg

1 tsp ghee

Salt & pepper
Method
Wash and boil the rice and add ghee.

Add a pinch of salt and pepper to it.

Mash it well and serve it with egg yolk.
This is really easy to prepare and full of nutrients for your child.
#27. Egg Salad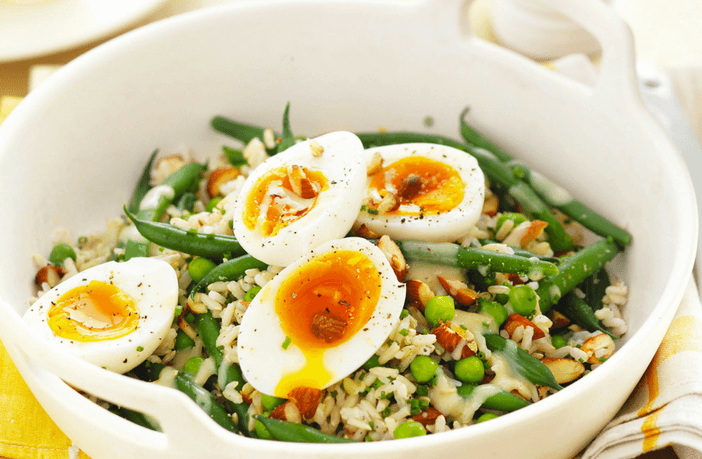 Image Source: Taste
Ingredients
Method
Steam the carrot and peas.

Boil an egg and mix it with the veggies.

Add some salt to taste.
#28. Egg Puree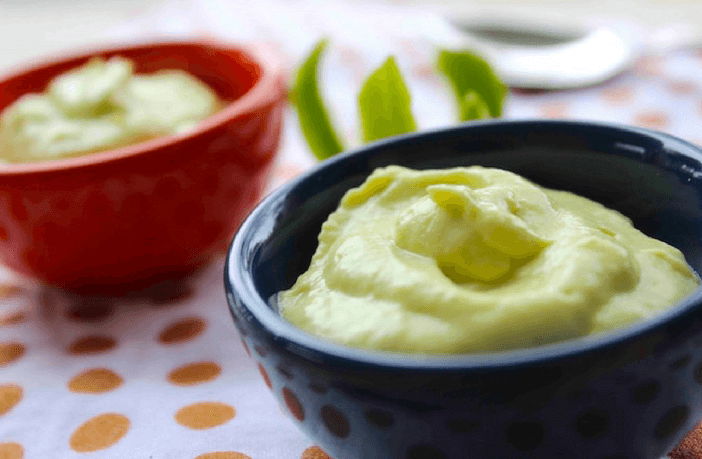 Image Source: baby bullet blog
Ingredients
1 egg

½ cup yogurt/applesauce
Method
Boil an egg and remove the shell.

Scoop out the yolk and mix it with yogurt or applesauce to make a puree.
#29. Egg Dosa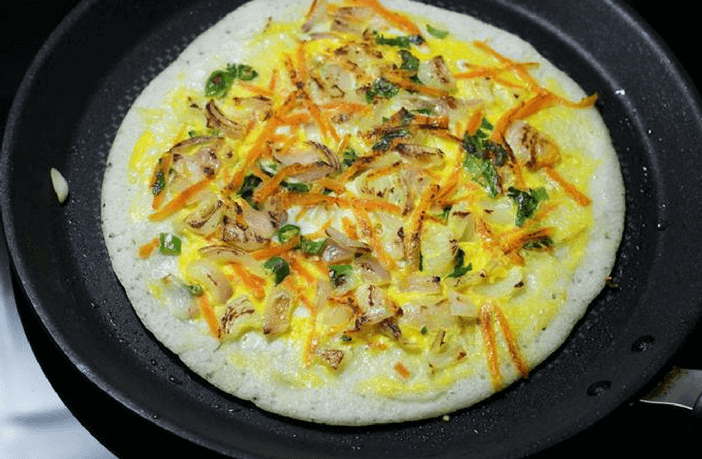 Image Source: swasthi's recipes
Ingredients
Dosa batter

1 egg

Salt and pepper
Method
Dry Fruits
Dry fruits are packed with essential nutrients and are very beneficial for the body. They are really filling and contain good fats, which aid in weight gain. You can introduce dry fruits to your child in powdered form from the age of 10 months.
Here are some tasty & healthy dry fruit recipes for your child:
#30. Dry Fruit Laddoo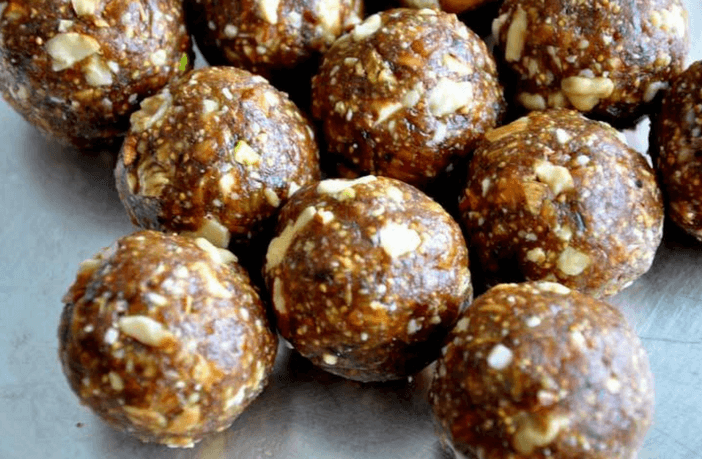 Image Source: hungry forever
Ingredients
7 deseeded chopped dates

3 dried chopped apricots

½ cup chopped raisins

7 cashewnuts

15 almonds

10 pistachios

¼ tsp cardamom powder

1 tablespoon ghee
Method
Grind the raisins, apricots, and dates and keep aside.

Now grind the almonds, pistachios, and cashewnuts with cardamom powder.

Take a pan, add ghee and add the grounded dry fruits together.

Fry on a low flame for 2-3 minutes and turn off the heat.

Once the mixture is warm, make small balls out of it and serve one to your child every day.
#31. Dry Fruit Milk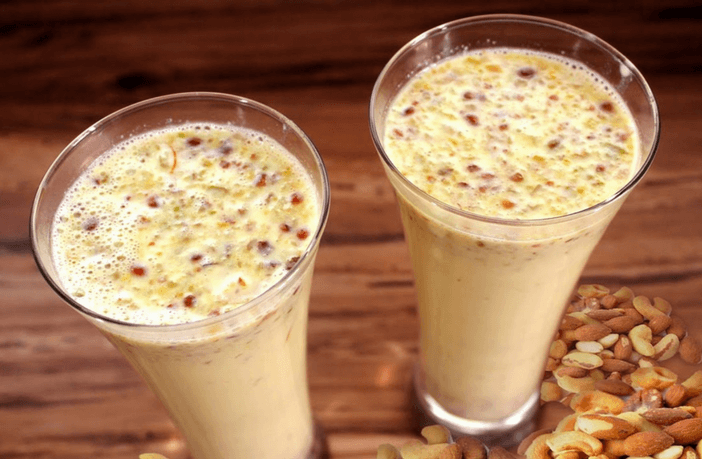 Image Source: youtube
Ingredients
¼ cup soaked peeled almonds

¼ cup raisins

¼ cup unsalted shelled pistachios

¼ cup cashew nuts

7-8 chopped dates

2 ½ cup milk
Method
Dry roast the dry fruits except raisins and dates.

Once cool down, blend the dry fruits in a blender to have a fine powder.

Add milk into it.

Blend well and pour into a glass. Serve to your child hot!
Points to Remember:
Do not give too many sweets to your child. It can lead to cavities, obesity, and diabetes.

Never ever force feed your child. It can cause your child to throw up.

Try giving your child 5-6 small meals instead of 3 large meals a day.

Avoid making the child watch TV or phone while having food. Neither will your child realize how much he is eating nor will the nutrients get absorbed by his body!
Read more: Food Chart for 6 months baby
Want to share your mommy experience with other moms through words or images? Become a part of the Moms United community. Click here and we will get in touch with you
null
null