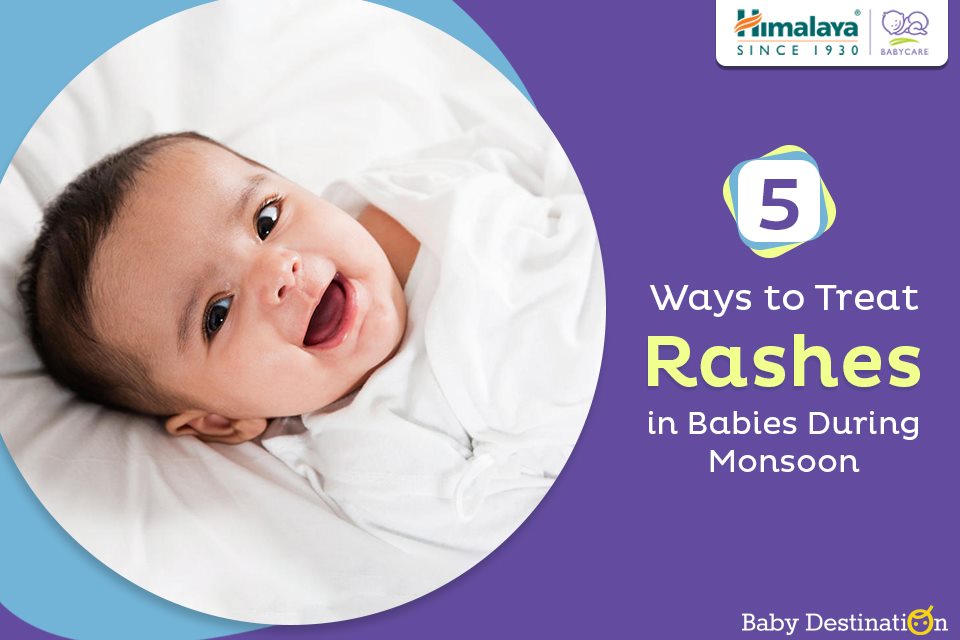 The monsoons come as a fresh breath of air and gives us tremendous respite from sweltering hot days. However, it does bring with a lot of humidity which in turn causes havoc on our skin. Skin issues and hair problems are common problems during the rainy season, so we must keep ourselves protected at all times. A baby's skin is three times thinner than an adult's and is extremely delicate and sensitive. This means that their skin is more prone to skin issues, skin allergies and most importantly rashes. Let's look at some of the most effective ways to treat rashes in babies during monsoon.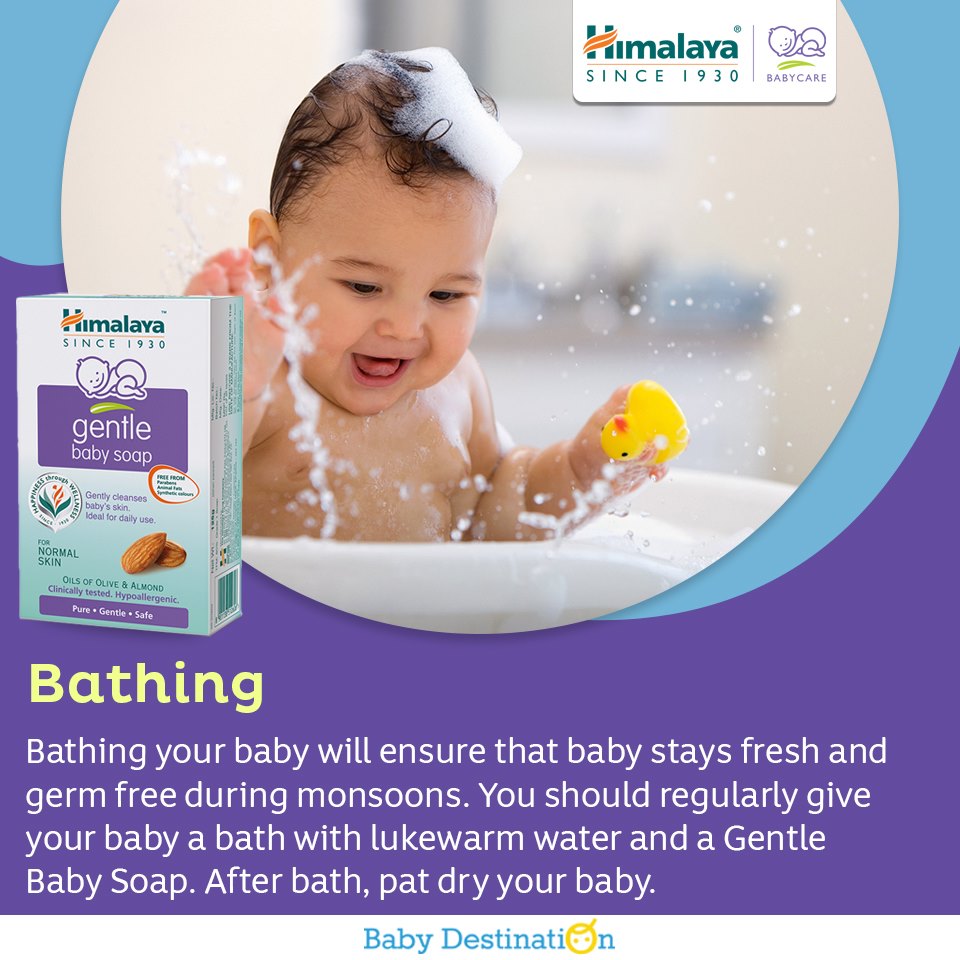 #1. BathingBathing your baby will ensure that baby stays fresh and germ free during monsoons. You should regularly give your baby a bath with lukewarm water and a Gentle Baby Soap. After bath, pat dry your baby.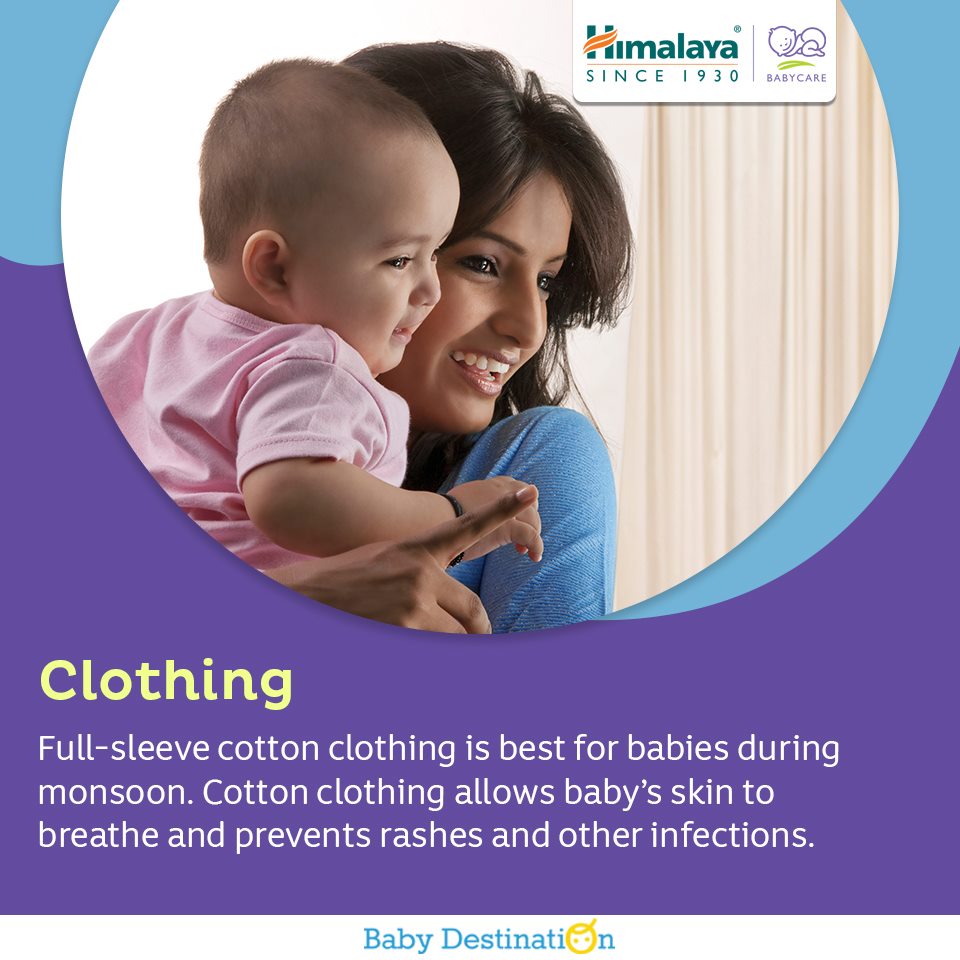 #2. ClothingFull-sleeve cotton clothing is best for babies during monsoon. Cotton clothing allows baby's skin to breathe and prevents rashes and other infections.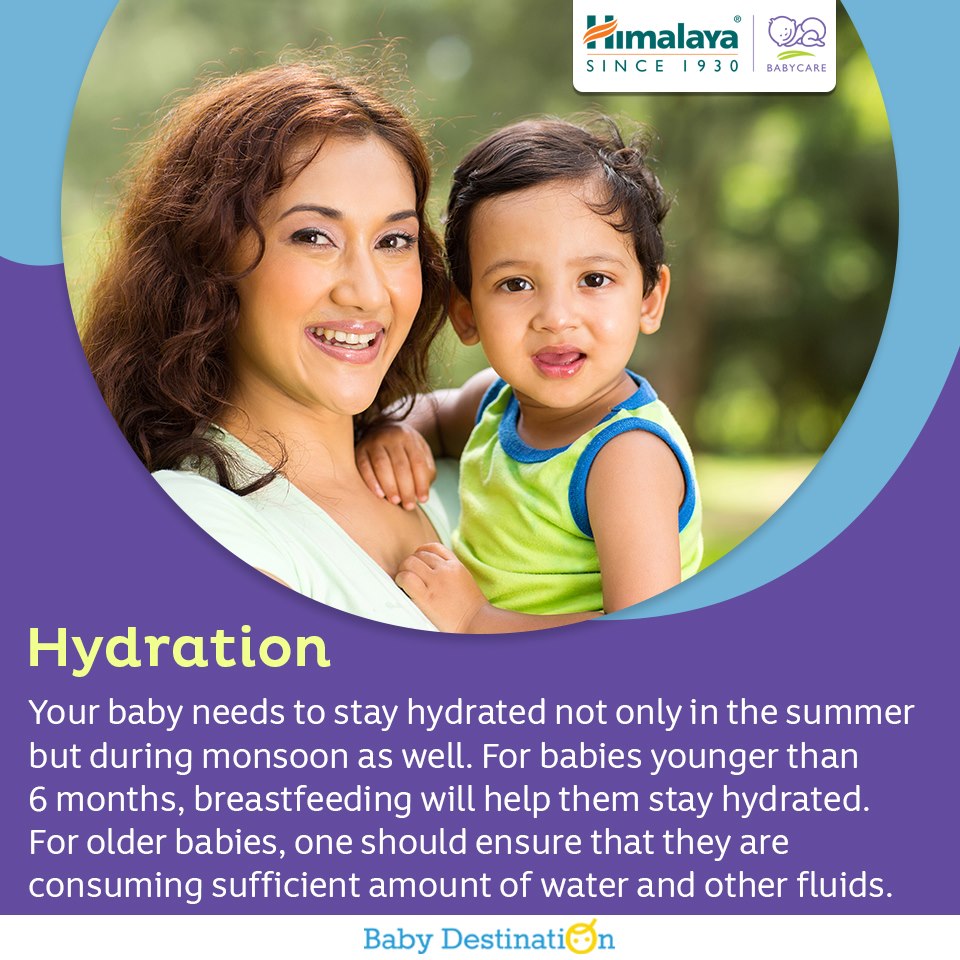 #3. HydrationYour baby needs to stay hydrated not only in the summer but during monsoon as well. For babies younger than 6 months, breastfeeding will help them stay hydrated. For older babies, one should ensure that they are consuming sufficient amount of water and other fluids.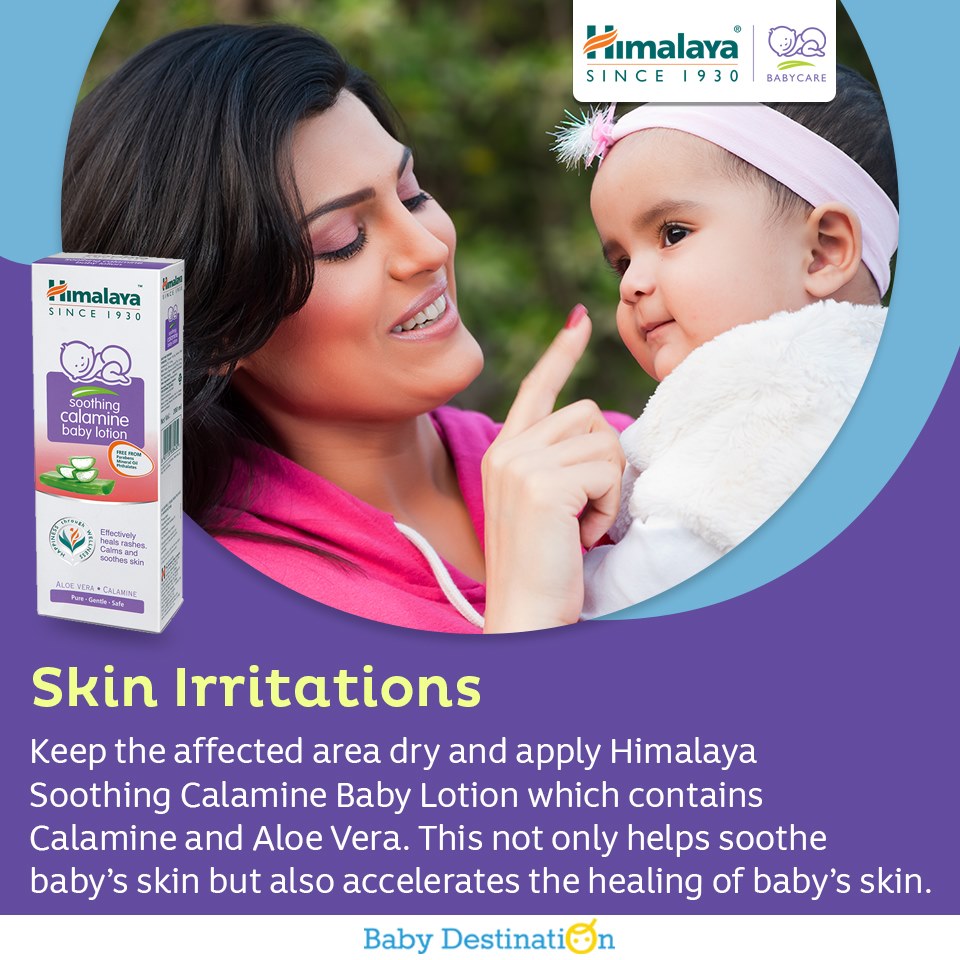 #4. Skin IrritationsKeep the affected area dry and apply Himalaya Soothing Calamine Baby Lotion which contains Calamine and Aloe Vera. This not only helps soothe baby's skin but also accelerates the healing of baby's skin.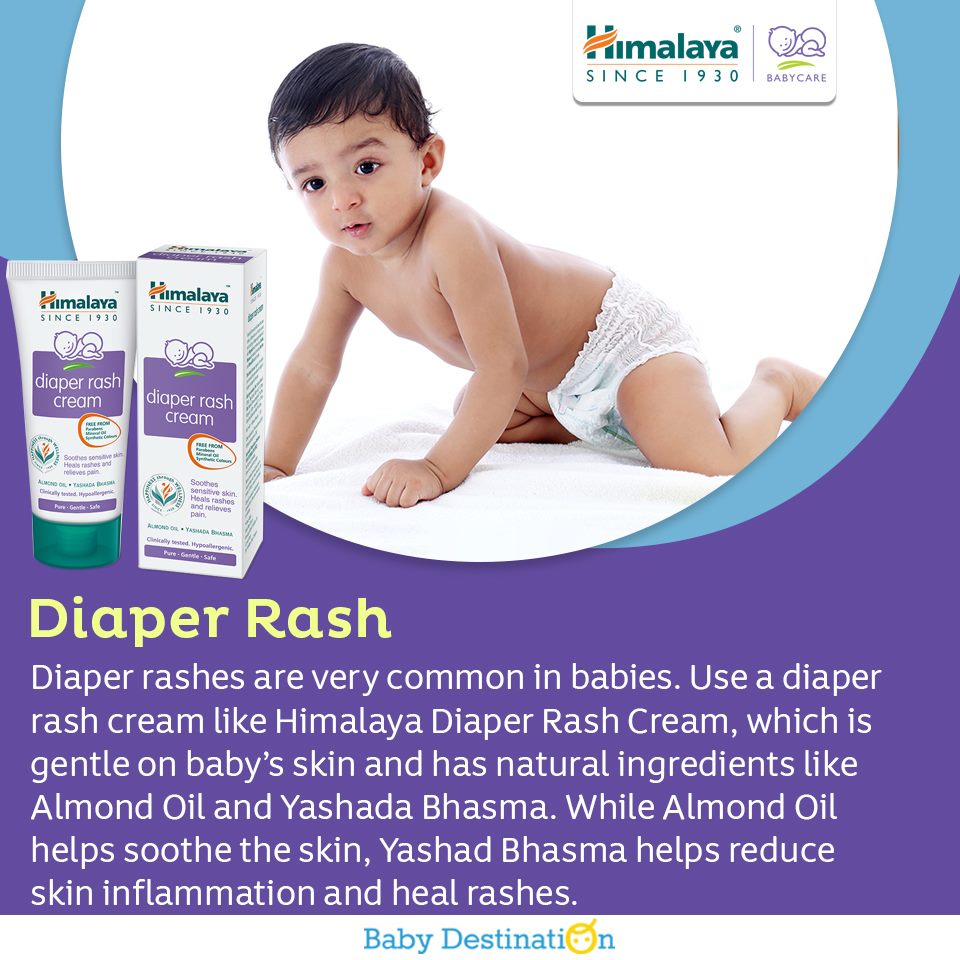 #5. Diaper rashDiaper rashes are very common in babies. Use a diaper rash cream like Himalaya Diaper Rash Cream, which is gentle on baby's skin and has natural ingredients like Almond Oil and Yashada Bhasma. While Almond Oil helps soothe the skin, Yashad Bhasma helps reduce skin inflammation and heal rashes.