"Khushkhabri kab de rahe ho?"
"Ab tum family plan kar hi lo!"
"Welcome to family life. Now you just need to have a baby to complete your family!"
"Tum do se teen kab ho rahe ho?"
The moment a couple takes their wedding vows, everyone from the family members to friends and even distant relatives start asking such questions. Irrespective of whether it is an arranged marriage or a love marriage; whether the couple had a long or a short courtship period, people expect them to plunge into parenthood the very night they get married!
I'm sure most men and women who are married in India or are part of an Indian family, will agree with me on this. The pressure to have a baby is so much that some newly-wed women are told about such expectations the moment they enter the house.
The newest and most popular couple in India – Virat Kohli and Anushka Sharma got married in a secret wedding on 11th December in Italy and people are already talking about this. The two might not have any pressure from their family but fans all over the country have started talking about how their babies would look and what would their profession be!!
You might also like: Parenting Lessons from Bollywood Celebrities
He is the star of the Indian Cricket Team and she is one of the most gorgeous and talented actresses of Bollywood. They met while working together for a TV commercial in 2013. Soon the duo started dating and became inseparable! They confessed their love for each other in 2014 and fans were waiting to hear about their wedding plans.
Fans definitely have a reason to expect a good news soon enough. During the reception of Virat and Anushka in Delhi held on 21st December'17, Virat Kohli was seen dancing with cricketer Shikhar Dhawan's son, Zoravar. Virat is seen holding Zoravar in his arms and dancing away to glory. Zoravar also seemed to be enjoying a lot!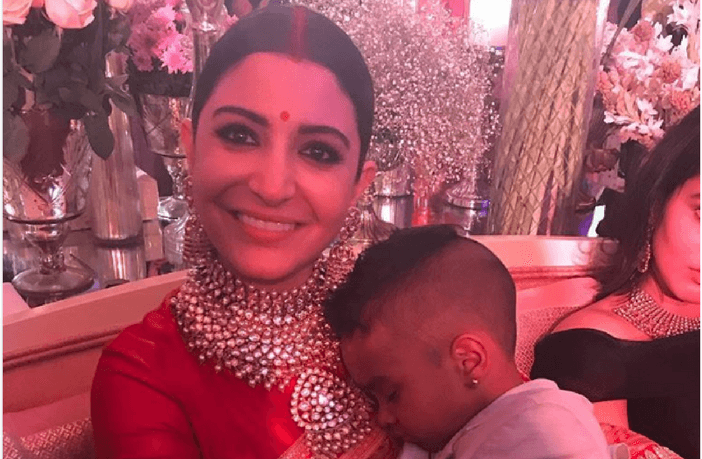 Image Source: India today
Not only that, when Zoravar was tired, he fell asleep in Anushka Sharma's lap. The actress is seen sitting with Zoravar in her lap, and it's heartwarming to see them. Even with her heavy saree, she has Zoravar sleeping very comfortably and she's smiling just like a mother. The image has been Instagrammed by Shikhar Dhawan's wife, Aesha Dhawan.
Also read: 7 Popular Bollywood Celebs who've had a Caesarean Delivery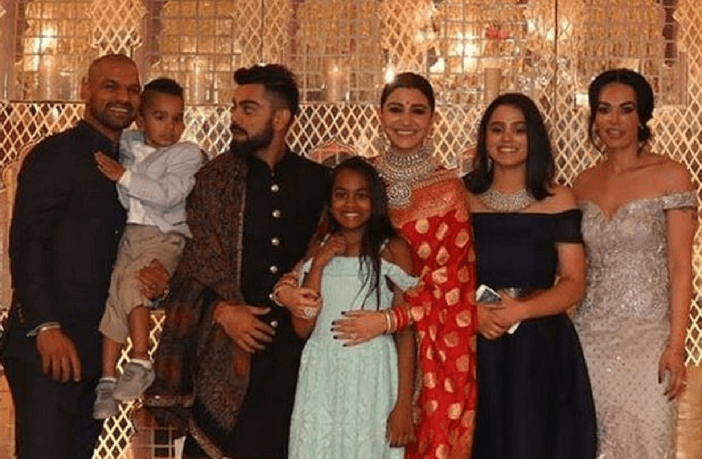 Image Source: NDTV
This goes to show that both would be very doting parents to their kids. Having said that, we must give space to the lovely couple and any couple for that matter. It is a person's personal matter when they wish to have kids and start their family. We are in the 21st century and should allow the couple to know each other.
Be it an arranged marriage or a love marriage, people can have different priorities and having a child means a lot of responsibility. After having a child, your life changes manifold and if a couple wants to concentrate on their career or spend more time with each other, they should not be forced to start a family. They must be ready to take care of a child.
Also read: 7 Amazing Mother-Daughter Relationships of Bollywood
Want to share your mommy experience with other moms through words or images? Become a part of the Moms United community. Click here and we will get in touch with you
null
null