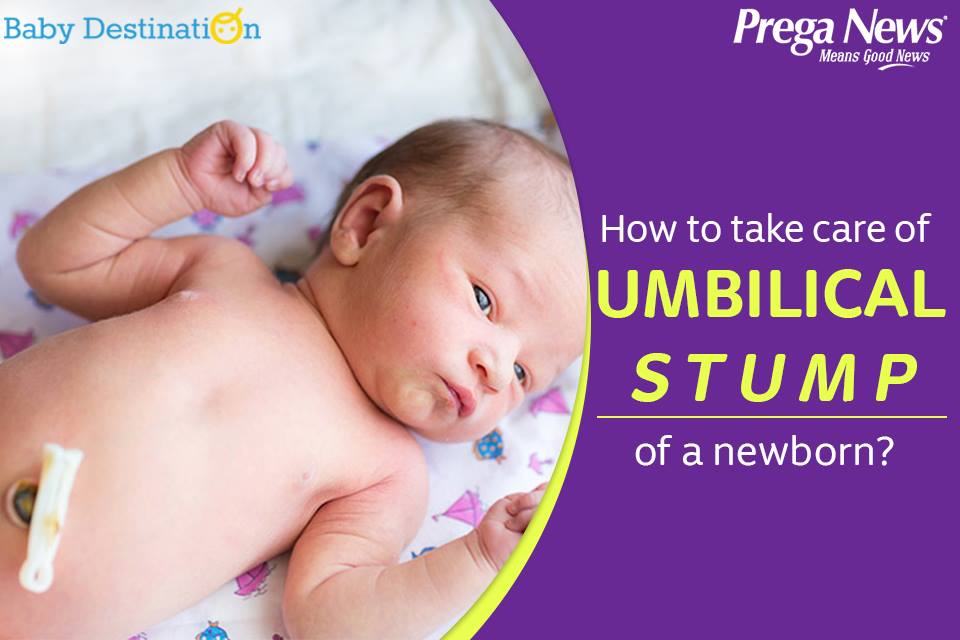 What is an umbilical stump? To answer this question, we need to first understand what an umbilical cord is. It is the cord which connects the baby in the womb to its mother. It runs from an opening in the baby's stomach to the placenta in the womb & is about 50 cm in length. It carries blood, oxygen & nutrients from the mother to the baby. There are two arteries present in the cord which carry waste products back to the placenta. When the baby is delivered, the umbilical cord is snipped off with a cut close to the baby's belly. What remains of the umbilical cord from the baby's stomach is the umbilical stump. Read this article to find out how to take care of an umbilical stump.
1.Give sponge bathAvoid giving tub bath till the umbilical stump hasn't dried and fallen off.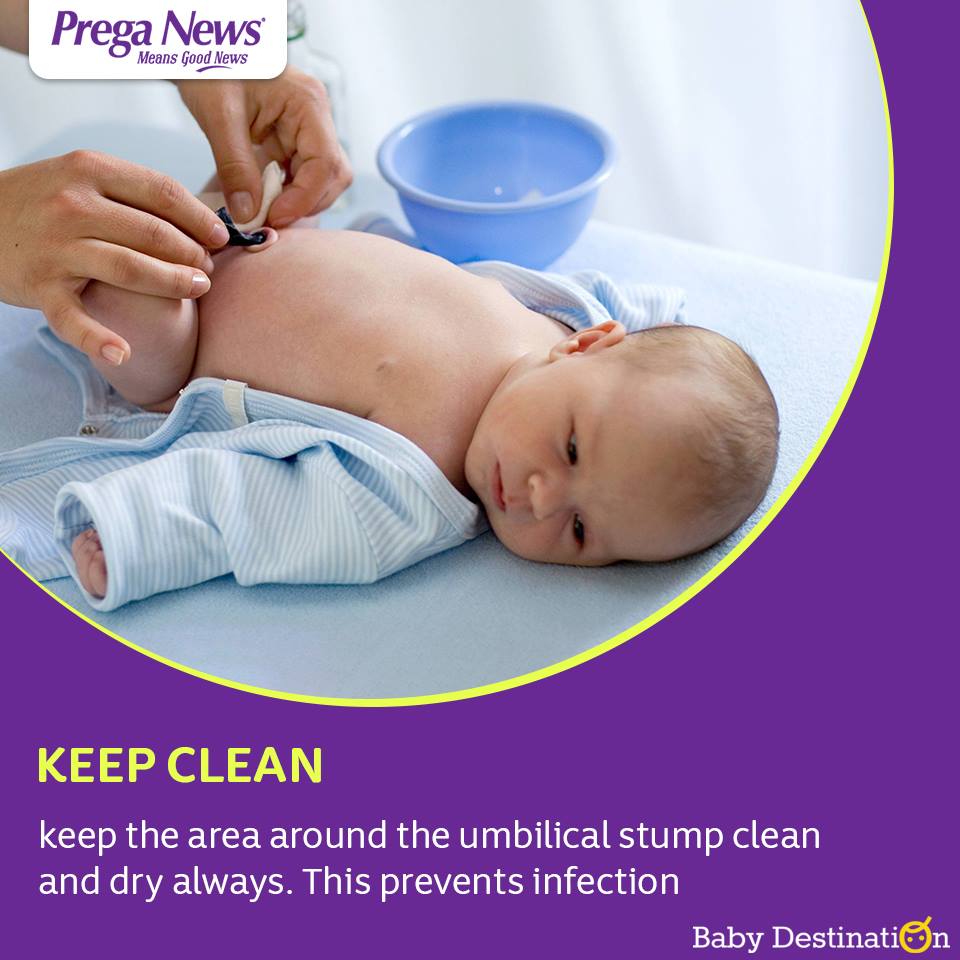 2. Keep cleankeep the area around the umbilical stump clean and dry always. This prevents infection.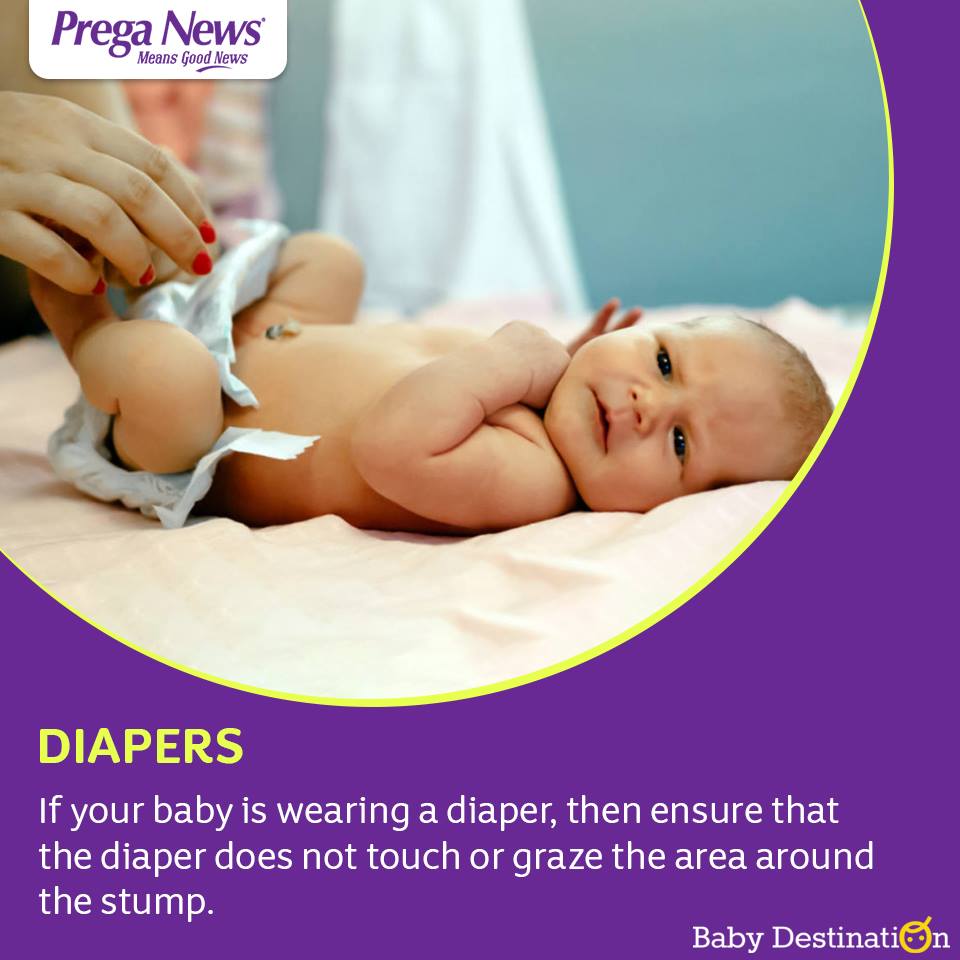 3.DiapersIf your baby is wearing a diaper, then ensure that the diaper does not touch or graze the area around the stump.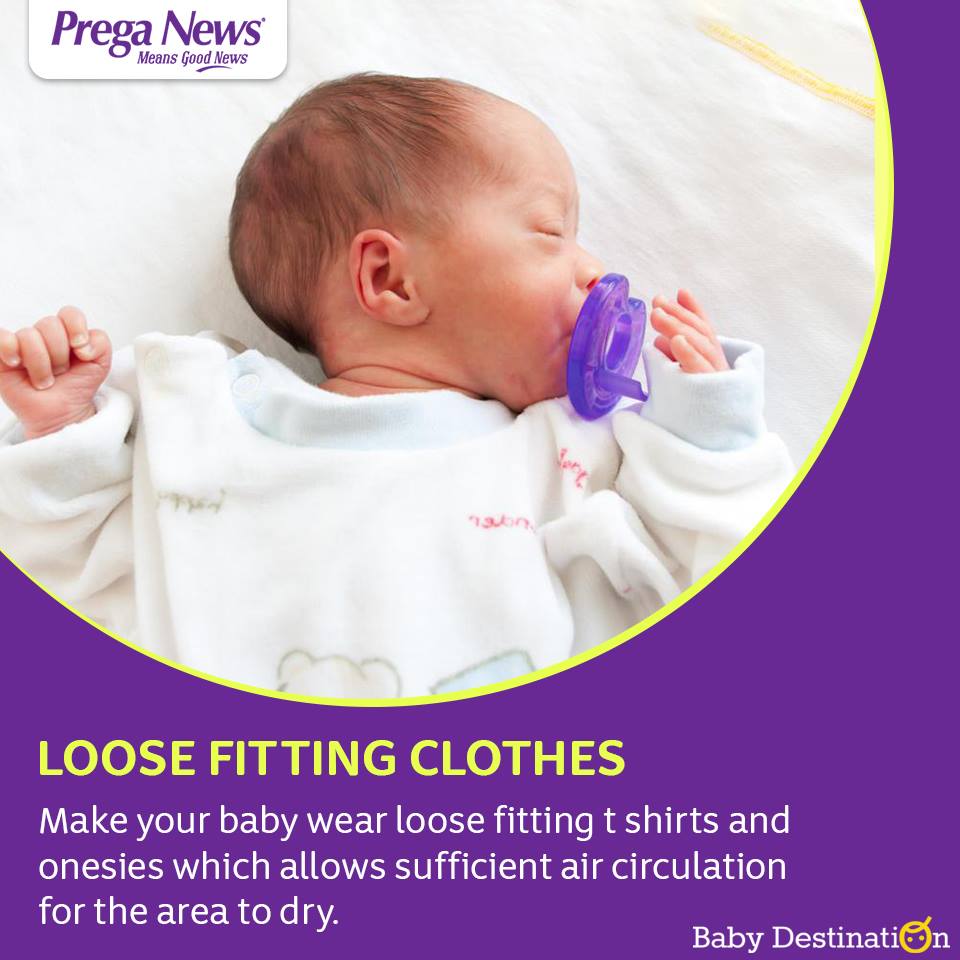 4.Loose fitting clothesMake your baby wear loose fitting t-shirts and onesies which allows sufficient air circulation for the area to dry.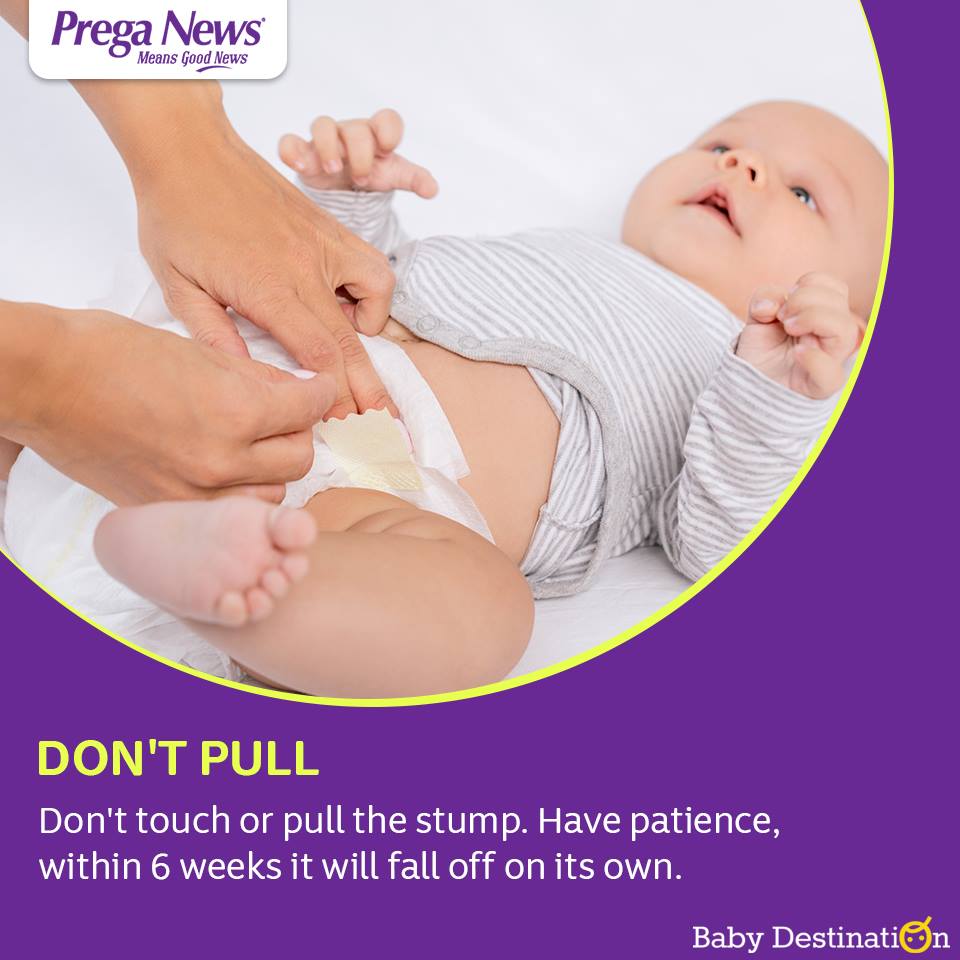 Don't pullDon't touch or pull the stump. Have patience, within 6 weeks it will fall off on its own. </br>What to do when the stump falls off Once the umbilical stump is completely dry it will fall off by itself. Continue to keep the area clean and dry. This is where your baby's belly button will form. However, you may notice some of these things:
Sometimes a sticky, yellow fluid may ooze out after the cord falls out. If the oozing persists, or is foul smelling, consult your pediatrician.
There could also be a scab over where the baby's navel might be. This is normal and the scab will dry and fall off too.
Sometimes a mass of tissue might be left behind after the umbilical stump falls off. This is called Umbilical Granuloma. Umbilical Granuloma is harmless and painless since it does not have any blood vessels though it might not be a pretty sight. You could consult a doctor and he can easily get rid of it by performing cauterization, that is to burn-off the mass of tissue. This process is completely painless for the baby.
Innie or outie: Until the umbilical stump falls off, you will not be able to predict if the baby has an innie (inward) or outie (outward protruding) belly button. There is no way to ensure your baby has either and neither is better than the other so do not fall for old wives tales. It is also not related in any way to how the doctor snipped off the umbilical cord.