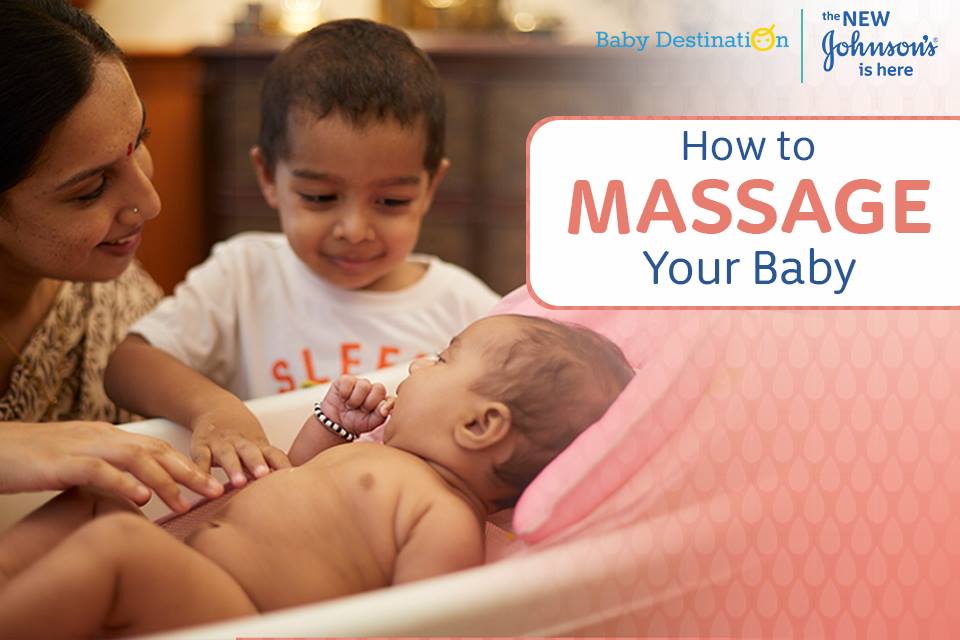 A baby's skin is three times thinner than an adult's and is still underdeveloped. It requires constant care and attention with the most gentle and nourishing products. Massaging your baby is one of the best ways to bond with your baby. It improves his digestion, helps him sleep better and also makes him understanding his surroundings better. All of these benefits help in the overall growth and development of your baby. You can also try this easy and simple routine and follow these steps to massage your baby.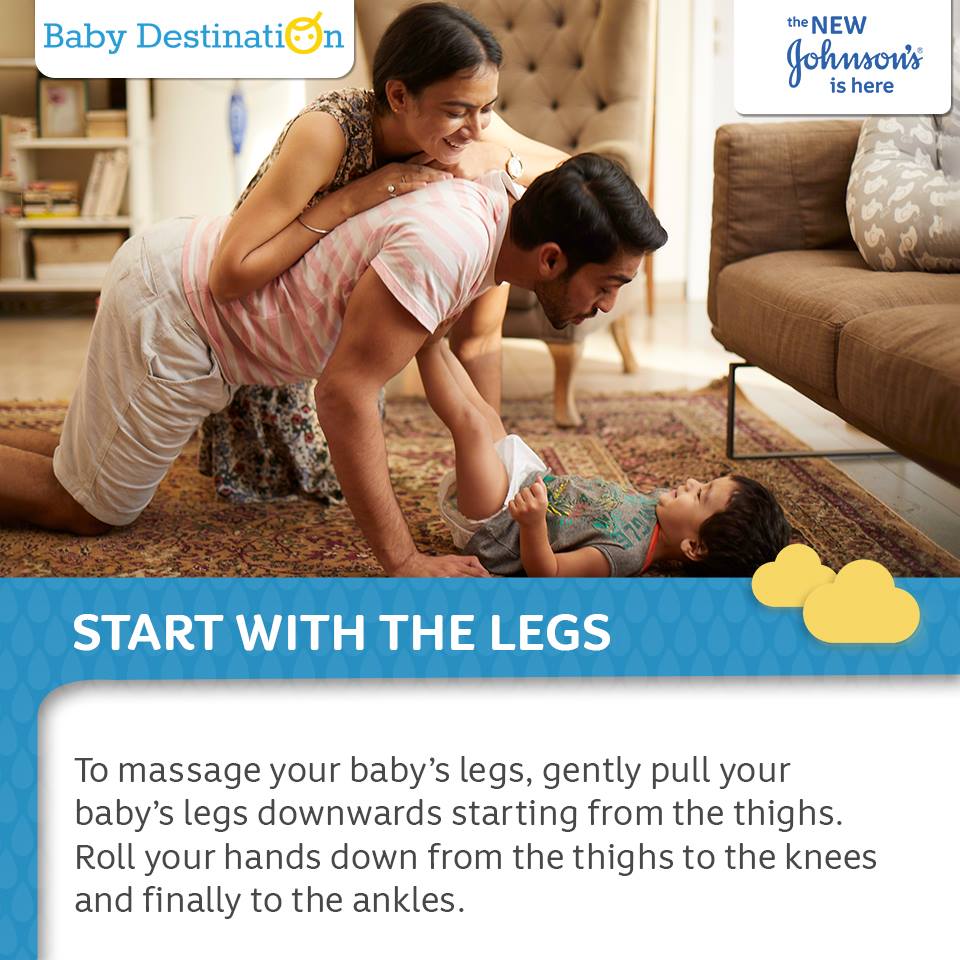 Start with the legs
To massage your baby's legs, gently pull your baby's legs downwards starting from the thighs. Roll your hands down from the thighs to the knees and finally to the ankles.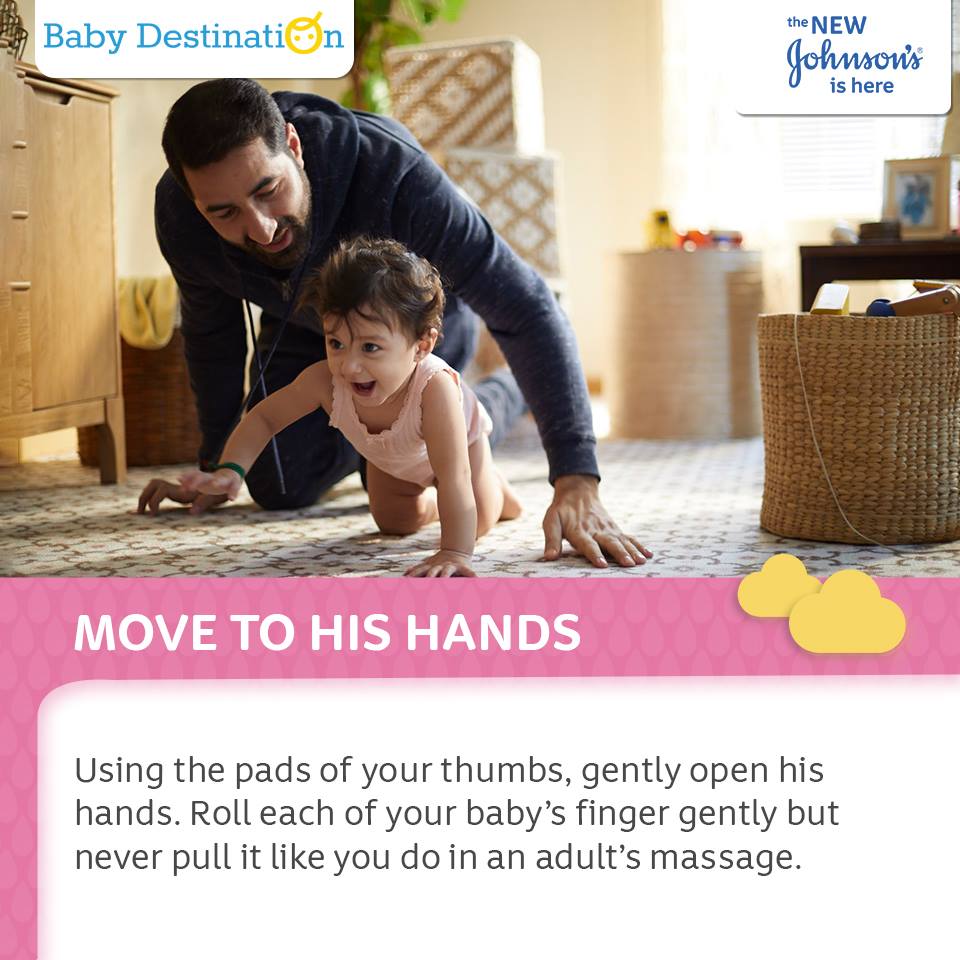 Move to his hands
Using the pads of your thumbs, gently open his hands. Roll each of your baby's finger gently but never pull it like you do in an adult's massage.
Massage your baby's tummy
Use both hands on your baby's torso to trace the shape of a heart or spell out words with your index finger. Maintain eye contact the whole time as it helps strengthen your bond.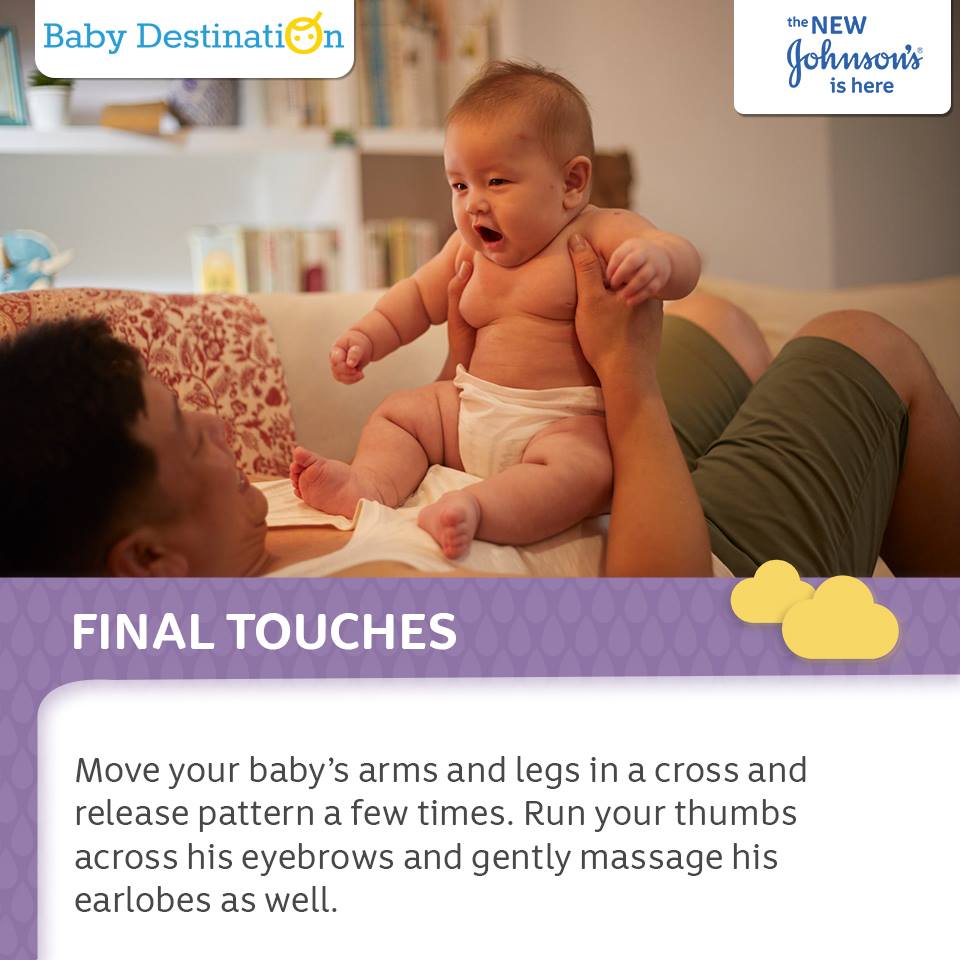 Final touches
Move your baby's arms and legs in a cross and release pattern a few times. Run your thumbs across his eyebrows and gently massage his earlobes as well.