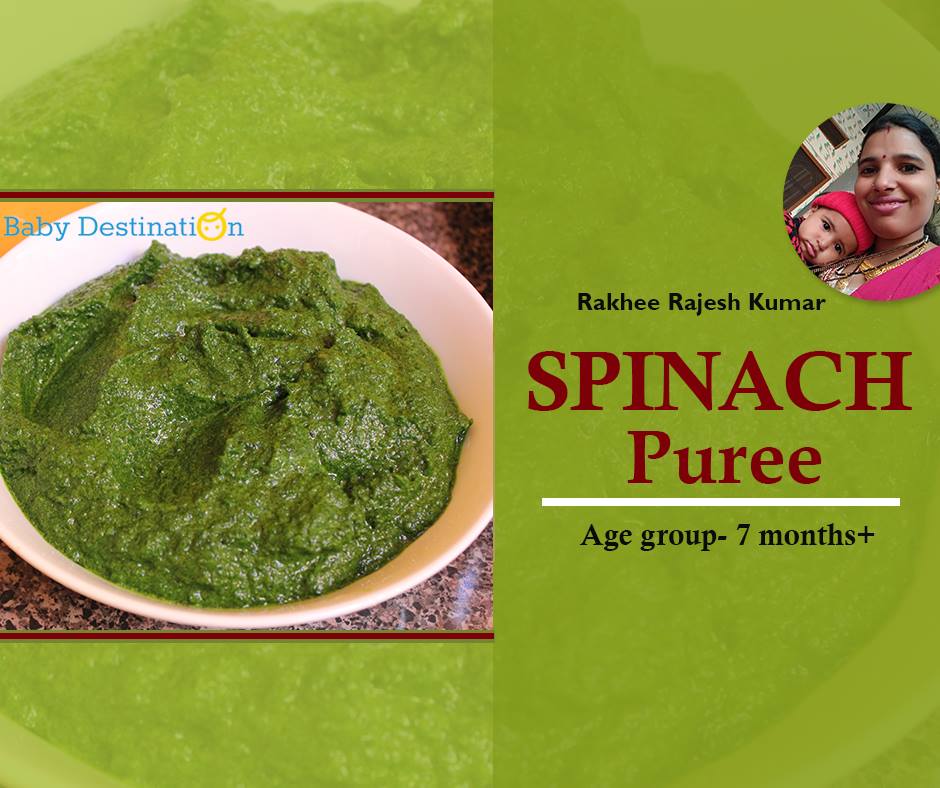 Indians love to eat spinach and so many dishes revolve around spinach as the main hero of the dish. Spinach or palak as it is called in Hindi is quite a healthy and versatile vegetable as it can be prepared in many ways. It can be cooked and eaten just as it is, it can be baked, fried, made into a puree, grinded and mixed to other foods to make a wholesome dish again. Palak paneer is one of the most famous dishes that we enjoy eating with rotis and parathas whether it is for lunch and dinner. For babies who are over 7 months old, you can introduce this wonderful and healthy spinach or palak puree to your baby.Try this easy spinach puree recipe for your baby
Here are the ingredients for spinach puree recipe: Spinach leaves cleaned and chopped 1 cup, 1 small potato, garlic half a clove, water 1/2 cup, jeera or cumin seeds 1/2 teaspoon.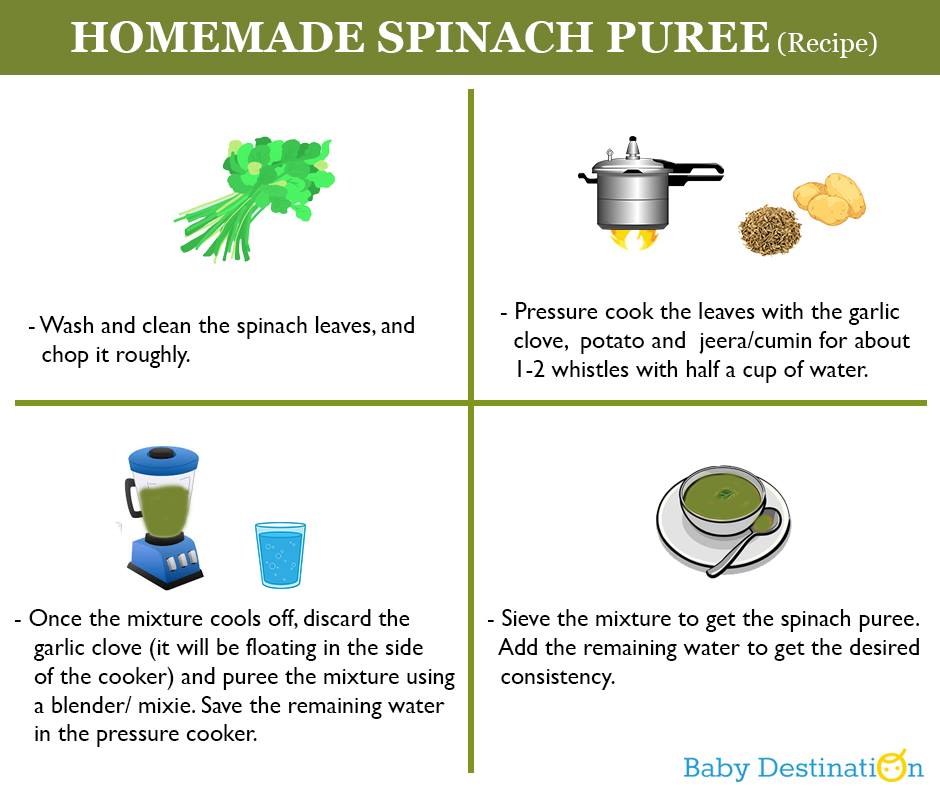 Here is how you can follow the spinach puree recipe. Wash and clean the spinach and chop it roughly. Pressure cook the leaves with the garlic clove, potato and jeera/cumin seeds for about 1 or 2 whistles with 1/2 a cup of water. Wait for the mixture to cool off, look for the garlic clove and throw it away. Make a puree from the mixture using a mixie or a blender. Sieve the mixture to get the spinach puree. Add some hot water if needed to get the required consistency.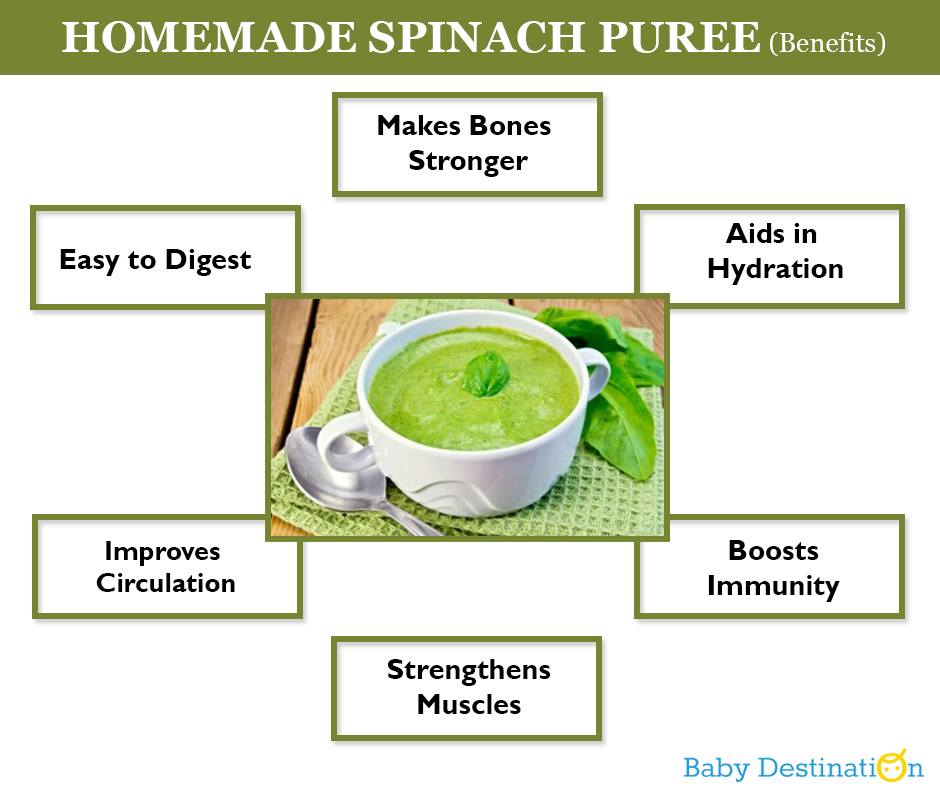 Do you want to know the benefits of spinach puree for babies? It makes the baby's bones stronger, it is easy to digest, keeps the baby hydrated, improves circulation, strengthen muscles and boosts immunity.