What the shape of your lips says about you? How to care for them naturally?
The first thing you notice about a woman's face is the attractiveness of her smile. Eyes may be the windows to the soul but it is the lips that do the talking and the kissing! Did you know that the imprint of one's lips is as unique as one's fingerprint? Not just that, the shape, size and colour of a woman's lips can say a lot about her.
The fullness of your upper lip and lower lip, the curve of the philtrum (the curve on the upper lip, also called a cupid's bow), the width and colour of your lips can say a lot about your nature.
Read on to find out what your lips are saying about you, without you even speaking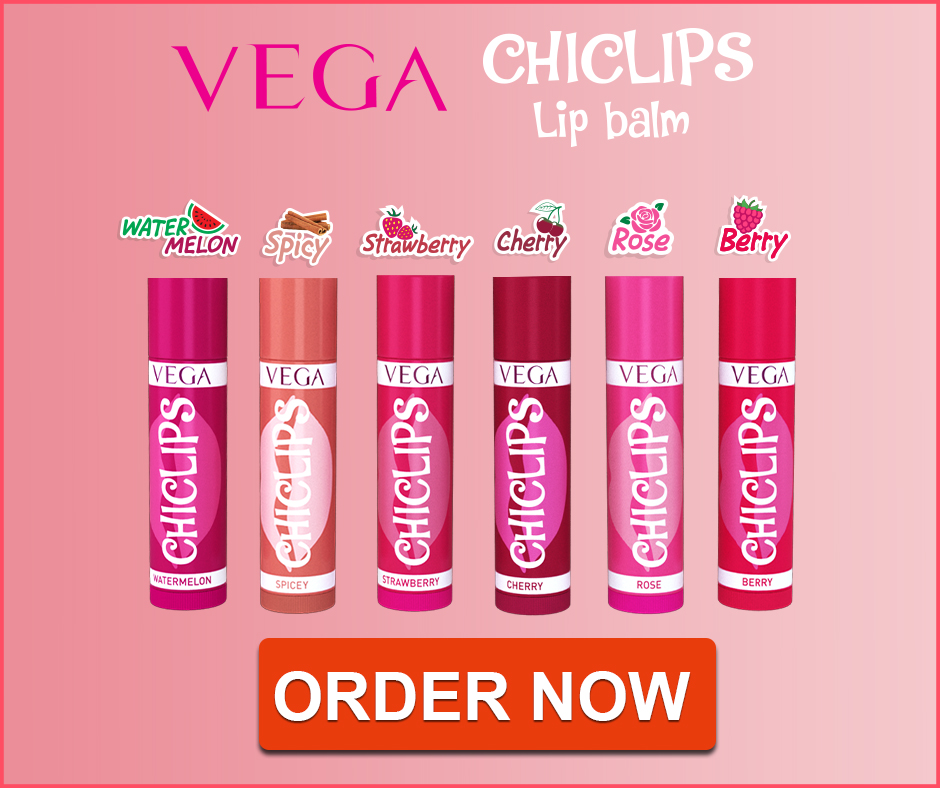 1. Cupid lips or Doll Lips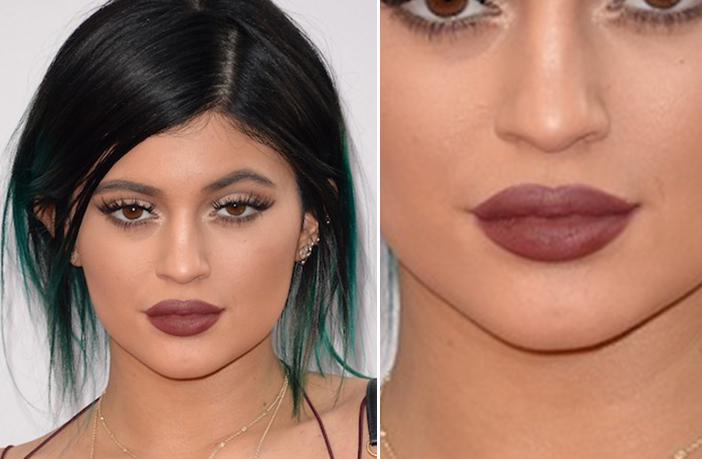 Image Source: thegloss
Are your lips small and plump like those of a doll? Elizabeth Taylor and Drew Barrymore famously said to have these lips which also resemble a cupid's bow. These lips tend to make a woman appear youthful. The owners of this lip shape are said to be flirty and fun loving who enjoys living life to the fullest.
Are you the lucky one to have these lips?
Click here to see the best lip colours you can use to enhance your lips
2. Full lips or pouty lips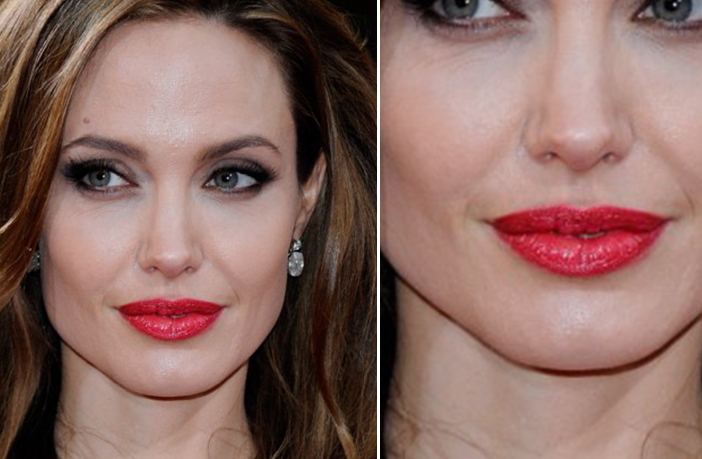 Image Source: thegloss
A full upper and lower lip, also considered a natural pout, is the shape most coveted by women. Angelina Jolie famously has what is considered to be a perfect pout. This look is most coveted by all Bollywood actresses who go to great lengths to achieve this look if not naturally blessed. Owners of this lip shape are said to be confident go-getters. They are said to be generous by nature who value relationships.
Do you want to enhance your natural pout?
Click here to find out which lip colour will suit you best
3. Thin Upper and lower lip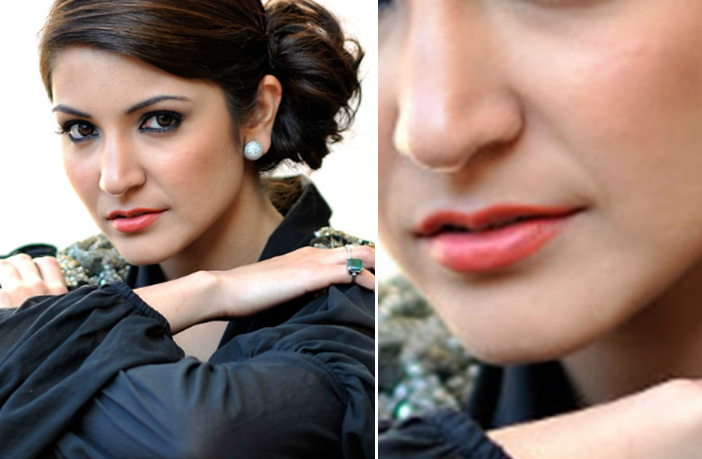 Image Source: india.com
Are your lips thin and do not have a well-defined philtrum or cupid's bow? Then you are the type of woman who is said to not be easily fooled by anyone. Women with thin upper and lower lips are said to be self-sufficient in nature and are serious and hard working. In Bollywood, Anushka Sharma and Sonam Kapoor famously have these lips.
Click here to find the best-suited lip colour to enhance your thin lips
4. Fuller Upper Lip, thin Lower Lip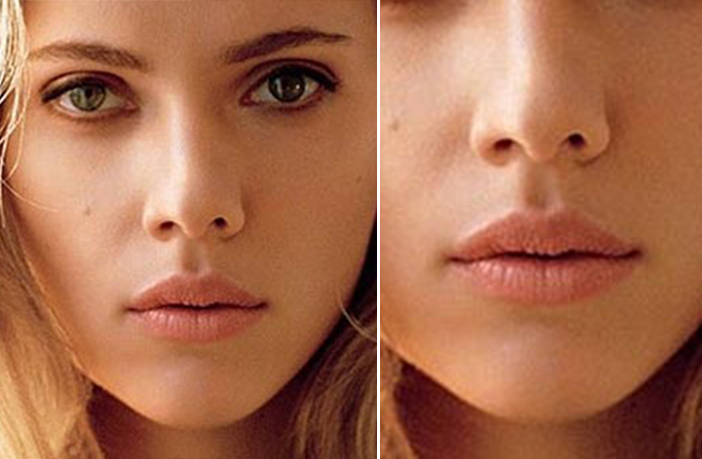 Image Source: Rebel circus
Do your lips look like that of famous Hollywood celebrity Liv Taylor with the upper lip fuller and more pronounced than your lower lip? Women with these lips are said to be outspoken. Even though they are considered great listeners they do not have time for long-winded explanations and prefer getting to the point quickly. These women also often have a strong spiritual side. Wondering which lip colour would look most attractive on you?
Click here to find out lip colour which would look most attractive on you
5. Fuller lower lip, thin Upper Lip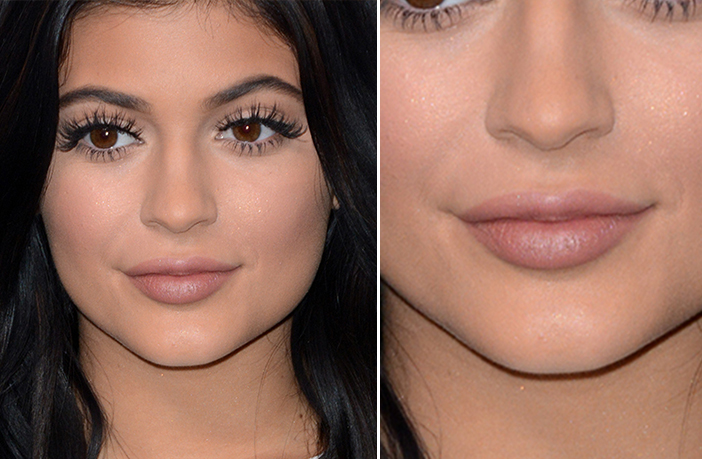 Image Source: stylecaster
Are you wondering if this is the shape of lips are blessed with? Look no further than Kylie Jenner who famously has a fuller lower lip and a thin upper lip. Women with these lips are said to be adventurous and imaginative. They are also generous by nature not just with material possessions but also with sharing thoughts and ideas with others. However, they are often dealing with a lot of stress.
Do you want to make your fuller lower lip more attractive?
Click here to find the colour best suited to your beautiful lips
6. Wide Lips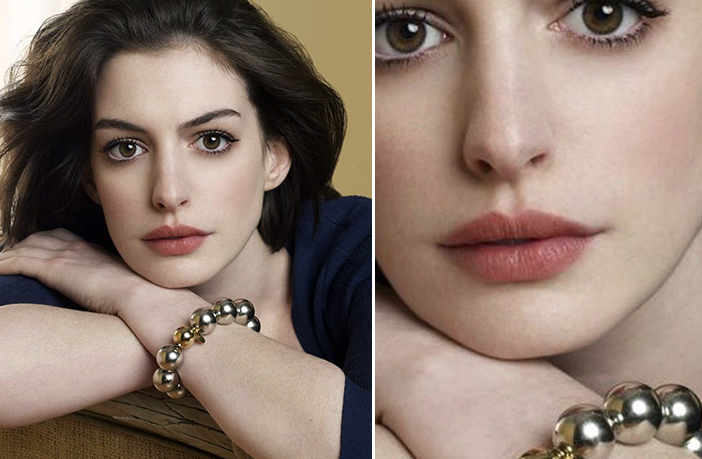 Image Source: All India Roundup
Do people often marvel at the width of your smile?
Then you are the proud owner of broad or wide lips just like Julia Roberts, the Hollywood actress with a magnetic, broad smile. Women with broad lips are said to be the most balanced of all. They are said to be perfectionists who are often successful. They are also nurturing by nature and make good friends
Click here to find the most beautiful lip colour to make your beautiful smile more attractive
How to care for your lips naturally?
Whatever the shape of a woman's lips, a smooth, pinkish plumper is what she aims for. There are a few, easy steps you could follow to take care of your lips at home and keep them at their kissable best.
Make a natural lip scrub at home: Mix some coconut oil with sugar and honey. Gently scrub your lips with this mixture for a few minutes and wash off with water. This scrub is highly effective in getting rid of dead skin and moisturizing dry lips.
Lighten dark lips: Make a mixture of one spoon milk and a pinch of turmeric. Apply this on your lips and leave on till this dries. Wash-off with water. Do this consistently for pink lips.
Know your lip balms: Use only those lip balms which contain vitamin E and natural oils like like Vega Chic lip Balms.The best lip balms will not only give your lips the most beautiful tint but will provide them all day moisturization too.
Beat the sun: Just like the rest of your skin, your lips need protection from the sun too. Choosing the right lip balm with effective all day sun protection is important. Use a lip balm with at least 20 SPF to keep your lips safe outdoors.
Remove makeup at night: Makeup left on overnight can cause lip discolouration over a period of time. Ensure you remove every trace of makeup either using an effective make-up remover or almond or olive oil before going to bed.
Watch your diet: Just like your overall health, the texture of your lips will improve with an improved diet. Make sure you drink plenty of water and include a variety of fruits and vegetables to avoid dried, chapped lips.
Click here to see the Vega Chick Lip Balms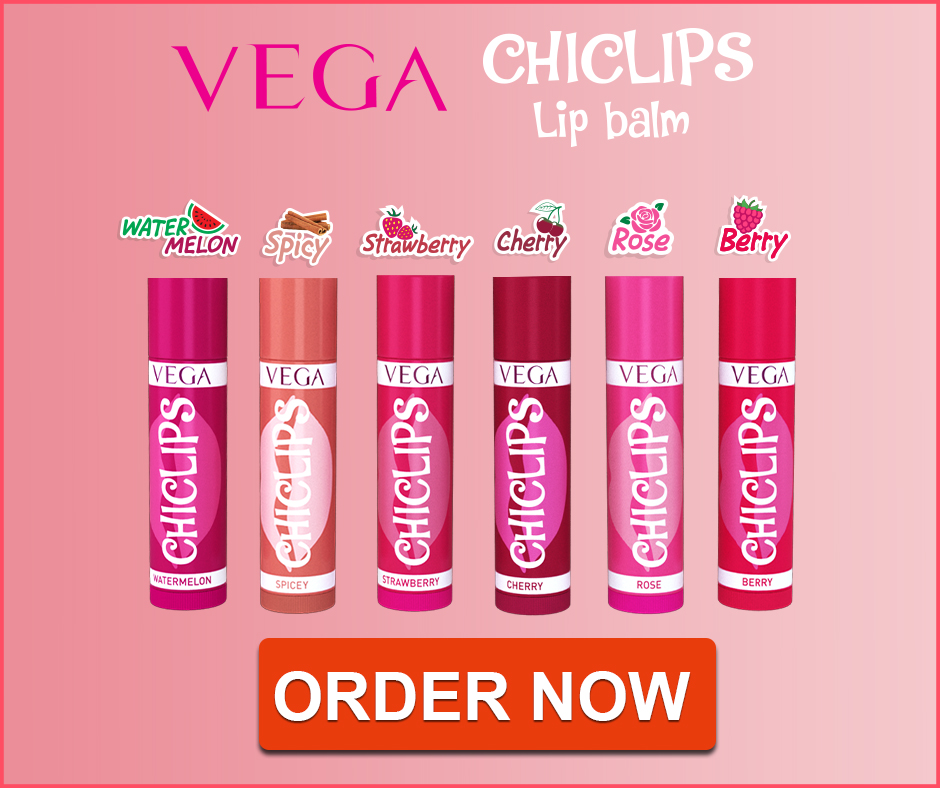 null
null