2018 is turning out to be quite a year full of celebrity weddings and pregnancies. If there ever was a cute pregnant lady, it probably has to be Sania Mirza. The Indian tennis superstar was recently seen sporting a green and yellow coloured elephant onesie along with her sister and friends while celebrating a surprise pajama party hosted by her sister.
Anam Mirza, Sania's baby sister made sure that no stone was left unturned for her big sister's big night. From the pictures and videos both the sisters shared on their social media handles, it was pretty evident that it wasn't an ordinary run off the mill sort of baby shower, it was after all, a pajama party. The cozy and pretty decor complemented the dress code of the evening: pajamas and onesies. Mirza's friends and family gathered at her home in Hyderabad for the happy get-together. The two sisters are extremely close to each other and it is evident from the message on the cake that the former is very proud of the latter. A star-shaped cake had the words 'Another Star In Making' written on the side of it.
Also Read: Gul Panang's Journey Towards Motherhood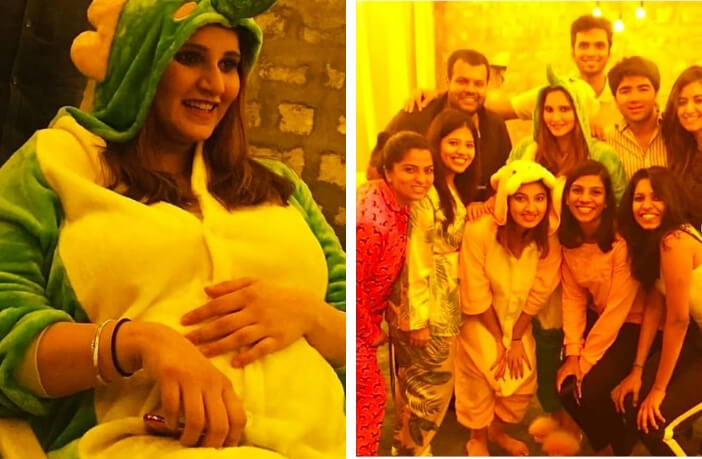 Mirza has made her country proud in more than one occasion. She has won six grand slam titles and was also a former world no.1 in the doubles discipline. She tied the knot with Pakistani cricketer Shoaib Malik in 2010 and the power couple are expecting their first child in the month of October. A few months ago, Mirza made headlines when she shared an adorable picture on her Instagram account with the caption #BabyMirzaMalik, which could only mean one thing. Is India waiting for the greatest athlete it has ever seen? We can only wait and watch.
The animated picture that Mirza shared gives us a peek into a locker room closet that has both Mirza's and Malik's clothes on each side of the rack. The middle shelf shows a child's bodysuit that reads Mirza-Malik. If that isn't the cute thing ever, we don't know what is. Mirza has never been one to shy away from the media or voicing her opinions. So, it didn't come as a huge surprise when she announced her pregnancy to the world with nothing to hide Her husband, Shoaib Malik had to miss the pajama party as he was away for the Asia Cup. Pictures shared by the Mirza sisters also reveals a dreamy set up with low white couches and a wide screen to watch movies. It was, so to speak, a pajama party in its truest sense.
Also Read: 7 Bollywood Celebs who opted for a Late Pregnancy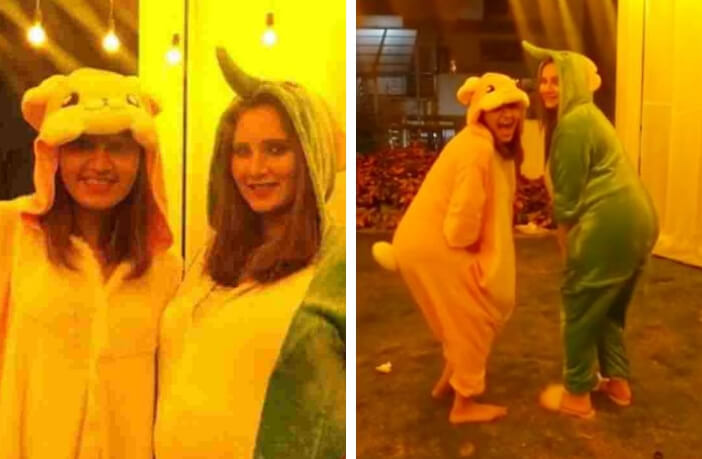 The unrelenting India had asked Mirza if their child would be an Indian or Pakistani, to which she nonchalantly replied that that is something they would decide later and also hinted that they might have plans of moving abroad as she said, "it could just be a third country".
Sania and Shoaib look like two people who were made for each other and both seem to be giving enough fodder to the Indian media to feed on. If sources are to be believed, the couple first met in Australia where Sania was participating in the Australian Open and had crashed out and the Pakistani cricket team had lost a match to the Australian team. They say that misery loves company and maybe their respective defeats that perhaps brought them together.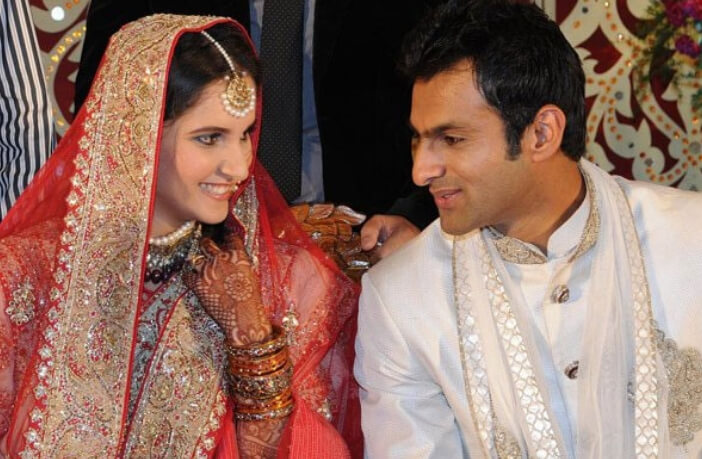 Before announcing their marriage to the world, Mirza had previously been engaged to her childhood friend Mohammed Sohrab Mirza. She broke off the engagement six months later citing incompatibility as the problem between the two of them. On the other hand, Malik had received severe flak by the media as rumours emerged that he was already a married man. According to Malik, he was a naive 20-year old who had been catfished/tricked into marrying a girl called 'Ayesha' over the phone. He also stated that there is no law in the Islamic community that recognises such a form of marriage and vehemently denied that he was in fact a married man.
Also Read: Gorgeous Maternity Photoshoot of 6 Bollywood Celebrities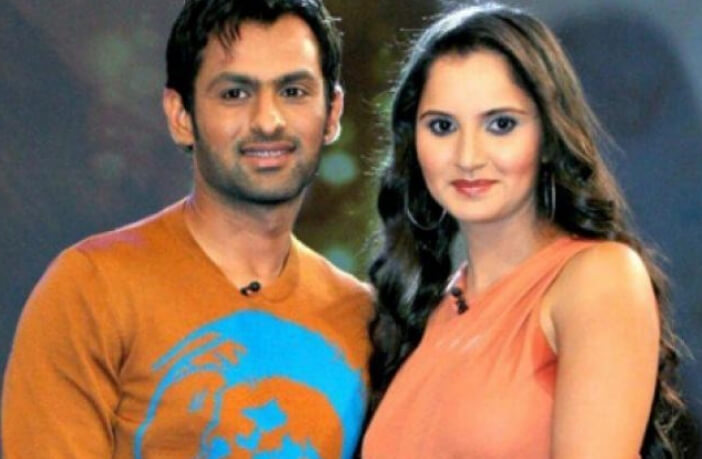 They say that all is well that ends well as Sania and Malik seem to have found their soulmates in each other. We wish the couple a very happy married life and many congratulations for the little one who is on the way.
Want to share your mommy experience with other moms through words or images? Become a part of the Moms United community. Click here and we will get in touch with you
null