Diwali is a time when you enjoy, celebrate and spend some quality time with your family. There are a lot of aspects of this festival which makes it special for every age group. However, due to increasing pollution and high-intensity fireworks that are used these days, it is always wise for the expecting mother to take some precautions. We have compiled a list of 10 safety tips for pregnant women in Diwali.
#1. Avoid exposure to pollution
The air around you is already polluted and it creates problems for the child growing inside you as well. The smoke and pollution added by the fireworks in the environment are proven harmful for the mother and the child. It has been noted several times that if the expecting mother suffers from respiratory problems in the early days of pregnancy, it can cause serious problems for the unborn child too. A pregnant woman is always at higher risk of getting health issues from the smoke in comparison to those who are not carrying a child. Thus it is very important to stay inside when the fireworks start and stay put for at least 2-3 days so that the air can get a little clearer. A pregnant woman should never leave home without a high-quality
mask.
Also, install an air purifier in your house so that the air around you can be clean.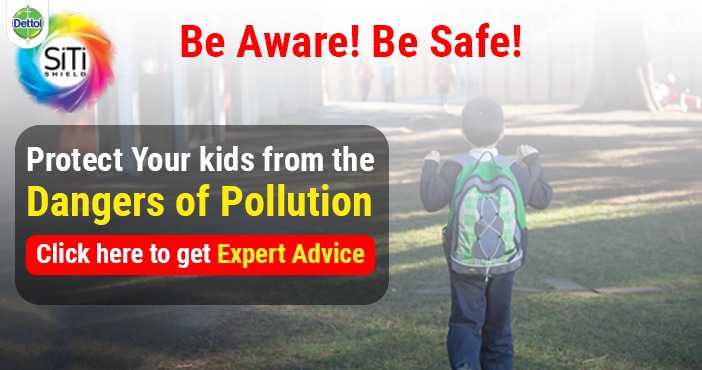 #2. Eat regularly in small portions at small intervals
As you are going to be extremely busy shopping and doing household chores during Diwali it is important to keep a check on your diet as well. Make sure to eat something small portions of healthy food like fruits etc. at short intervals. This will prevent symptoms like dizziness and lethargy that can increase the risk fainting attacks in pregnant women. Also read:
Dressing up like Celeb Moms this Diwali
#3. Wear only cotton clothes
You should always stay away from the place where people are bursting crackers. If you enjoy watching them, make sure you are at a safe distance. Always make sure to wear cotton clothes as a synthetic blend can cause skin irritation and it also burns very easily. Also, avoid direct contact with firecrackers. When you come in direct contact with the chemicals that are used in firecrackers, they can cause skin irritation. Such skin irritation is common among pregnant ladies. Thus you should avoid touching firecrackers.
#4. Stay away from loud noises
When you are pregnant, all your senses are very sensitive thus hearing to loud noises can damage eardrums. You should stay inside and avoid loud noises or use earplugs to avoid any severe damage. When you hear loud noises, the child growing inside you also gets affected by the sudden shock thus is in the best interest of the child to avoid loud noises during pregnancy.
#5. Save yourself from burn injuries
It is very difficult to treat any type of injury during pregnancy especially burn injuries. It is in your best interest to stay as far as possible from the firecrackers so that you can avoid the burn injuries. This is one of the safety tips for pregnant women in Diwali. Also read:
Delhi Pollution : How badly are your kids affected?
#6. Avoid getting whitewash done at home
Diwali is also known as the whitewash season. Most of the households choose this time period to get re-painting and cleaning of the house. This is something a pregnant woman should completely avoid. The fumes from the paint as well as the dust that fills the house during cleaning can cause severe health issues and can affect the child's growth as well. You can also choose safe paints that also cut down the Indoor Air Pollution.
#7. Eat properly and avoid sweets and junk food
Most of the people indulge in binge eating during Diwali and most of the food items that are available at home are sweets and snacks. As you need completely healthy food with sugar and salt in moderation, you should not eat sweets that you get on Diwali. Also, it is an unfortunate fact that most of the sweets that are sold during Diwali have a high level of adulterants which are pure chemicals that can cause health issues in both mother and child. Also read:
Pollution Related Wheezing – Is your child safe?
#8. Be very careful while lighting diyas
Because of the baby bump, the visibility gets little distracted. It is advised that when you light diyas, you should take extra care to avoid an accident.
#9. Avoid heavy traditional dresses
During the Lakshmi Pooja, most of the women prefer to wear traditional dresses which are often very heavy. It can put pressure on your already weak bones and can cause pain a which are a big disaster during pregnancy. Thus you should not wear anything heavy during Diwali if you are pregnant.
#10. Make an emergency kit
Make an emergency kit which has medicines, first aid kit, important numbers like of hospital, ambulance and doctor and makes sure the kit is in reach in case of emergency. It is always better to stay alert and prepared. Also read:
7 Effective Ways To Protect Your Kids from Dangers of Pollution
In general, it is advised that an expecting mother should remain inside, avoid sweets and junk food and should wear lightweight cotton clothes only to avoid any accidents. Diwali is no doubt one of the most important festivals but it is better to stay on to the safer side while celebrating this festival.
Want to share your experience as a mom with other moms through words or images? Become a part of the Moms United community. Click here and we will get in touch with you
null