With the hazards of widespread pollution all over the city, it becomes impossible to stay safe from its harmful effects. 'Dust', 'smoke', 'haze', 'smog' are the words that we see in weather reports these days rather than 'cloudy', 'sunny' or 'rainy'. These words are constantly on our mind as we think of ways to protect our children pollution. The World Health Organization has declared Delhi as the most polluted city. Not only Delhi, but other cities in India are also having the same dangers lingering over our heads.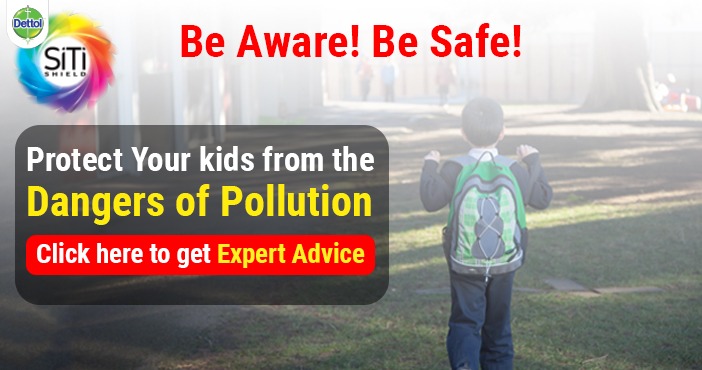 There is a huge risk of diseases that can spread due to such toxic conditions and children are at a larger risk of having breathing related problems because their lungs are still at the developing stage. Many common diseases like the common flu or the common cold can turn into something serious like bronchial asthma, only due to exposure to the polluted environment. Children are small so their smaller body weight makes them more vulnerable to pollution in the air. The pollutants get inside the lungs of children which can cause lasting damage to their brains as well. According to the UNICEF air pollution is the cause of 600,000 deaths in children across the world every single year. This is an alarming rate! If you still haven't woken up, it is time you do and find the best ways to protect your children from pollution. The best way to safeguard your family's health will be to live in a cleaner environment. However, changing cities is not be as easy as taking some immediate steps to safeguard your health.
Tips to protect your children from pollution:
#1. Use an air purifier
This is the most simple step that you can take. Even when you are indoors, you need to take care of indoor air pollution. You can invest in a good home air purifier which can reduce the ill effects of indoor pollution and can help you breathe better. Indoor air pollution can be worse than ambient air pollution. Various kinds of air purifiers are now widely available and can be used to keep clean the air, especially in the kids' and elder's rooms. Although they may not be economical or portable, it is a good appliance to invest in.
#2. Use air pollution masks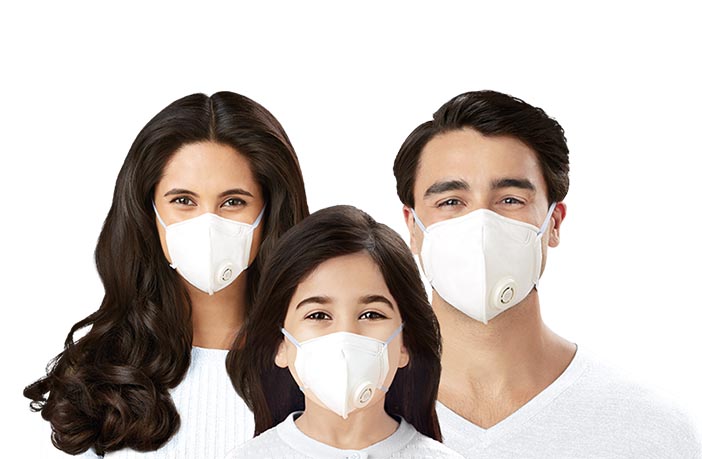 A good air pollution mask can help reduce the effects of pollution up to a certain level. They are usually made of comfortable fabric like cotton and are ergonomically designed to rest comfortably on the nose and mouth. Dusts, pollutants, harmful viruses will be kept at bay if you wear a good mask. Take the first step today by ensuring your entire family wears the Dettol Siti Shield mask that gives 98% PM 2.5 filtration and also filters 99% of bacteria. It is available in 3 different sizes and is available for just Rs. 249.
#3. Keep your indoors clean
Heavy curtains can be used to keep dust and pollution away from home. But make sure you clean the curtains because the dust accumulates in them. If you are getting your house repainted for Diwali, make sure the paint on the walls does not contain harmful substances that give out toxic fumes which are similar to outdoor air pollution.
The best way to safeguard your family's health will be to live in a cleaner environment.
Make sure you have separate footwear for indoors so that the dust from outside does not enter your house.
#4. Drink plenty of fluids
Drinking plenty of fluids like water and fresh juices is recommended for everyone in the family, especially children. How does this help with pollution? It cleans and detoxes the internal organs. It helps in flushing out the toxins which can create a lot of trouble if left inside the body. This is one of the easiest ways to protect your children from pollution.
#5. Avoid playing/ exercising outdoors
Children love playing outdoors. They would want to go for the evening park time. Kids play hard and they end up breathing at a faster rate, thus taking in more air. You should avoid sports activities and heavy activities till the time the air cleans up a bit. Exercising very early in the mornings, morning walks and jogs can also turn to be risky and should be avoided during these peak pollution levels. While stepping outside, make us of a Dettol Siti Shield N95 mask to stay protected from air pollution.
#6. Eating right
During such high pollution times, you should make sure that you eat the right kind of food that boost your immune system and flushes out toxins from your body. Concentrate more on eating more fruits and vegetables. A healthy diet rich in vitamin C, omega 3 fatty acids and magnesium will keep the ill-effects of pollution at bay. Jaggery helps in flushing out pollutants from lungs. You could incorporate jaggery instead of white sugar in your diet. Herbal ginger-tulsi tea twice a day is a healthy way of minimising the effects of pollution. Foods that help fight the effects of air pollution are: Ginger, Nuts, Avocado, Pumpkin seeds, Yoghurt, Legumes, Walnuts, Radish, Cauliflower, Kale, Spinach, Turnip.
#7. Keep indoor air purifying plants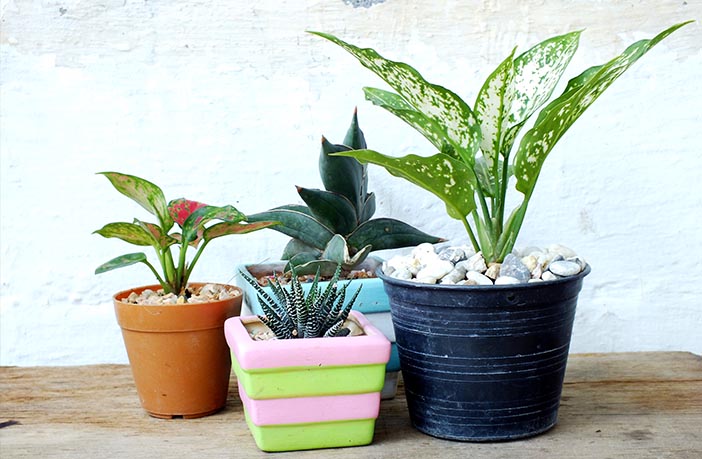 A natural way is to keep air purifying plants inside your homes. Air purifiers are not always economical. Therefore, indoor plants help in keeping the air inside your homes much cleaner and better to breath. Plants like areca palm, lady palm, bamboo palm, aloe vera, azalea and Tulsi help keep the air clean.
#8. Stay away from smoke emissions
Both adults and children should avoid areas that are exposed to smoke emissions. Even at home use a chimney or a good exhaust fan to avoid the smoke emitted from high flame cooking. Many Indian homes, unfortunately burn down garbage. There are many residential areas that have garbage burning in their localities. Plastic burning can make air quality even worse. Avoid such areas.
#9. Practice breathing exercises
Make your children practice simple breathing techniques. These exercises will be more beneficial if practiced in greener places, like a good open outdoor area which has lots of trees. If not, then the best place to do breathing exercise is indoors. Deep breathing helps get more oxygen in the bloodstream while opening up the capillaries.
#10. Home Remedies
Here is a simple and very effective recipe of Magic Lung Tea that you can brew at home using your basic kitchen spices and herbs. It helps de-congest and detox lungs.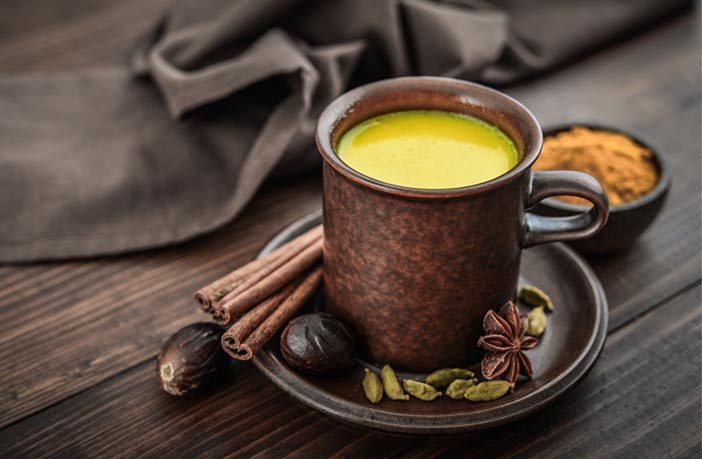 Ingredients:
Ginger or ginger powder, Ceylon cinnamon stick or Ceylon cinnamon powder, basil leaves (fresh or dry), peppercorns, crushed elaichi, fennel seeds, a pinch of ajwain, cumin seeds, cloves and crushed garlic.
Method:
In order to make this tea, you need to boil two cups of water for around ten minutes with all the above mentioned ingredients. Once the water is boiled you can strain these ingredients and sip the warm tea. For better taste, you can even add pure raw honey or
jaggery. It will help sweeten the drink and enhance the taste.
This information is brought to you by Dettol Siti Shield.
null