Picture books are the foundations that help in promoting literacy, building a good vocabulary, enhancing creative thinking, sentence structure and story analysis. Picture books are the first step that a child can help towards reading and learning developments and they also add an element of fun. With wonderful illustrations, books help in inspiring curiosity in little children. Make some time to pick out the best picture books for your preschooler.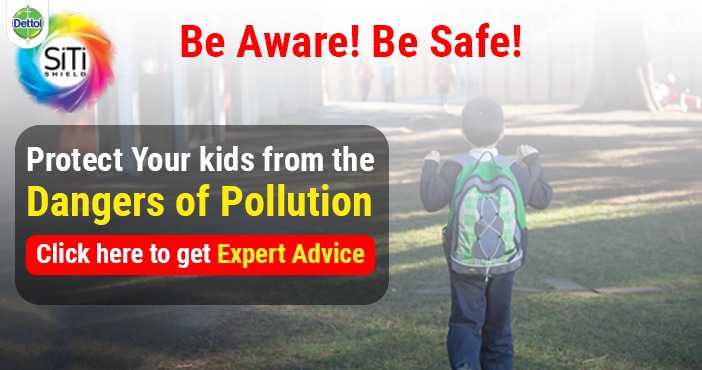 We bring to you a list of 10 must-have picture books for your child
#1.'The Very Hungry Caterpillar' by Eric Carle
One of the most interesting books that even adults would enjoy reading, the board version of the book has interesting page details and cut outs. It shows the life of a caterpillar who eats wholesome foods and transforms into a beautiful butterfly. It not only has beautiful illustrations but will help your child learn the days of the week, names of different food items and the lifecycle of a butterfly. Also read:
10 Best Bedtime Story Books for Babies
#2.'Room On The Broom' And 'The Gruffalo' by Julia Donaldson
Both books by the author are a treat for your child and they will love it even beyond their pre-school age. The superbly drawn illustrations bring the characters to life. In 'Room on the broom' the story revolves around a witch and her friends who save her from a mean dragon. With this book, children can learn the value of true friendship. 'The Gruffalo' is a story about a little mouse that cleverly dodges certain woodland creatures that are out to eat him. Children learn that size doesn't matter if you use your brain.
#3.'Dear Zoo' by Rod Campbell
This is a lift-the-flap book which has been a favourite with toddlers and parents since the 1980's. Young children love lifting the flaps and discovering which animal is hiding behind each flap. The zoo keeps sending weird pets but will they ever be able to send the correct pet? The child gets to learn the names of different animals and differences between wild animals and pets.
#4.'Peace At Last' by Jill Murphy
All children love bears and this one is a pure delight. Mr. Bear is very tired but he cannot sleep because of the annoying noises coming from each & every corner of his house & even outside. Mrs. Bear and baby bear are sound asleep while Mr. Bear wakes up groggy in the morning. This is a delightful picture book which makes the readers aware of all the sounds that are present in the vicinity. The familiar sounds, repetitions and beautiful illustrations makes this book a must have for your kiddie bookshelf. Also read:
How To Inculcate Reading Habits In Children At An Early Age
#5.'Love You Forever' by Robert Munsch
This is a touching and wonderful story of a boy and his evolving relationship with his mother. The sentiments of this book are shown wonderfully by the colourful, pastel illustrations. It shows passion and love for parents and how when kids grow up they can pass on the tradition. It is a good bedtime book to read to your toddler who likes to snuggle with you and shower you with love.
#6.'Goodnight Moon' by Margaret Wise Brown
This is a classic children's bedtime story which talks about a rabbit's routine to go to sleep. It shows how a rabbit says goodnight to everything at night and so you can make a night-time routine for your child too to wish goodnight to everything before going to sleep. There are many artistic elements in the book which are illustrated beautifully and your child will have a good time looking at them and searching for some of them.
#7.'After The Fall" by Dan Santat
Toddlers are familiar with the rhyme 'Humpty Dumpty sat on a wall'. But when he fell down and had a broken head, what happened after that? This book ponders over the feeling of being afraid after one has fallen or failed at something. Humpty is so afraid of heights now that he cannot even climb his own bed. But one day something amazing happens and he overcomes his fear of heights. The story encourages kids to face their fears, be it the fear of darkness, monsters or anything else. Also read:
10 Most Recommended Books For Kids
#8.'Eating The Alphabet' by Lois Ehlert
Another delightful book that shows fruits and vegetables that are so juicy and life-like that you just want to eat them all up! The book contains pictures of fruits and vegetables from the English alphabet and teaches both-lower and upper case alphabets. There are also interesting facts about each food at the end of the book. Children not only learn the alphabets along with names of fruits and vegetables, but also learn to appreciate food and eat them at the dinner table.
#9.'A Family Is A Family Is A Family' by Sara O'Leary
This is a book where a teacher asks her students to think about what makes their families special. The students give very different answers but all are same in a certain way - that a family is full of caring people and all families are special. The book is special as it has a very strong message in it. It makes a child wonder about the different types of families that can be and what type they live in. The illustrations are quirky and very effective and bring out the essence of the story. Also read:
5 Books To Read During Pregnancy.
Want to share your experience as a mom with other moms through words or images? Become a part of the Moms United community. Click here and we will get in touch with you
null