The beauty pageant Miss World 2017 conducted in China, was won by Manushi Chillar, a Medical student from India. Not only an Indian being the title winner after a long time but the answer she had given which got her the crown was also brought into huge attention all throughout the world. India is the nation which celebrates their mother in admiration to gods, rivers and much more.
Our country is itself called "Bharat Mata (Mother Nation)" stands as a proof for that. Many of our emotions are connected with our mother. When Manushi was questioned "Which profession deserves the highest salary and why?" in her final title-winning round, her answer was the following,
Also Read: Gorgeous Maternity Photoshoot of 6 Bollywood Celebrities
"A mother deserves the highest respect. It's just not about the cash but also the love and respect that you give to someone. My mother has been a huge inspiration. It is the mother's job that deserves the highest salary."
This is not the first time we hear the answer in a multinational stage with reference to the value of a mother. Even before 17 years, former Miss World Title winner Priyanka Chopra stated that "Mother Theresa" is her idol. Manushi Chillar who is under training to become a medical professional could have stated "Medical Profession" needs higher pay as they save the lives of people and could have given reference from her career but what made her think "Being a mother" needs to be highly valued and remunerated made her the title winner.
Her answer has made us think that it's the time that we put aside the age-old values which we connect with our mothers and start acknowledging their efforts and hard works they put towards others. Worshipping as God and not recognizing any of their work but keep continuing to expect them to work for others is not acceptable anymore. A mother's job seen from outside world would be to look after her children and family but it's not a simple and easy task.
Also Read: 7 Amazing Mother-Daughter Relationships of Bollywood
Unpaid work
It has been put forward by many women activists for many years that housewives are the world's largest community that has been unpaid which results in billion dollars' worth of work not being economized. The statistics released by Organisation for Economic Cooperation and Development states that an average woman in India spends about 5 hours a day in unpaid work whereas an average man spends less than 51.8 minutes a day. If the woman has any dependent children around 1 to 6 years of age then the amount of unpaid work is increased.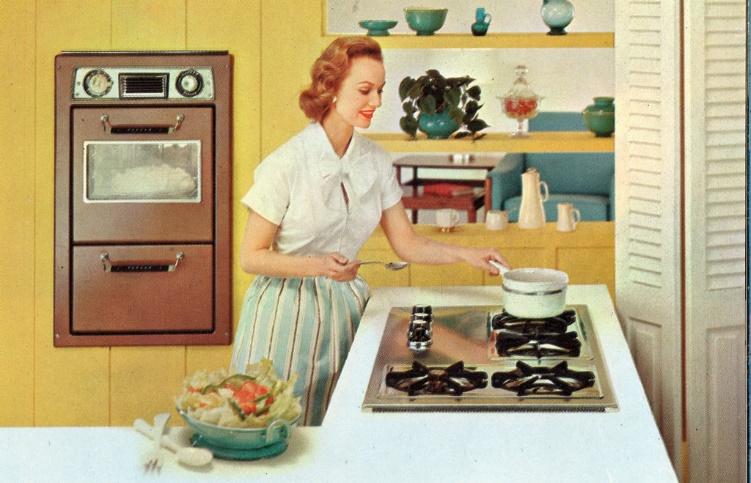 Image source: SportSuburban
A work time spent by a mother does not contribute to a direct economy though they are responsible for raising the kids and transforming them into skilled resources. This indeed has a high effect on the economy and growth of the nation.
Mothers give their children wings to fly. Every person in this world is made to feel love, affection, and care first by their mothers. A mother's job is not any way less to any high paid job. In fact, it is the most important job in the world. In most houses, she is the cook, caregiver, cleaner, emergency doctor, nurse, a moral support and a helping hand in every situation. Her work is always considered honorable but not all the times acknowledgeable. She does her job 24/7 and does not get any pay, leave, benefits and recognition.
There are very few families that consider and empathizes the effort put by the women and offer her a simile, hug and thank you. Not every woman is entitled to have an understanding family and only very few lucky women get this.
For a woman who also has her own career, this situation is much worse. There are many women who do their paid work and come back home and start their unpaid work. Though she earns as equal as her male counterpart the workload that she does in the household is not many times shared. Every mother be it a home make or a woman with a career is all judged.
A working woman is judged for having her own job and not spending much time with her kids. A stay at home mother is judged for wasting her time at home. Be it any mother, in some situations, she will be judged by the society.
Checkout– What Karan Johar has to say about Premature babies care
Thanks to Manushi's answer
When the world has shut its ears and eyes to notice the work put in by mothers, thanks to Manushi Chillar to reiterate the fact that mother's job is highly demanding and it deserves respect and admittance. Her answer has at least started a discussion around this issue once again which is indeed a positive sign. Debating about this issue brings in attention and if this brought a tiny change in any woman's life will itself be a huge success.
There is also a sector of people who keep telling that mother's work is beyond remuneration and her work is a selfless deed. This is the element that the society used to use against women to make use of her abilities. Continuing to do this made women think that it is her duty and she does not deserve any acknowledgment. Education and awareness have brought in a new ray of hope among women in starting to demand their effort. Manushi's answer in Miss World's platform which gains responsiveness and focuses all over the world also adds to this.
Effort and skills of being a mother is not an easy task and are the most unselfish action in the world and it has to be respected and admired. We do not want every family to pay for the work put in by the mother but a simple thank you, a warm hug, a nice word to make her feel she is being loved can bring in an enormous revolution in a woman's life. Every mother needs to feel that she is the "Queen" of her world and she is a huge admiration for her children.
Also Read: Father plays a crucial role in raising Triplets| Farah Khan
Want to share your mommy experience with other moms through words or images? Become a part of the Moms United community. Click here and we will get in touch with you
null
null