Congratulations are in order once again for the super cute and bubbly couple Shahid Kapoor and Mira Rajput! Shahid and Mira welcomed their second bundle of joy, a baby boy recently. Mira had given birth to daughter, Misha just a couple of years back. The entire family came together to welcome the new arrival. Spotted visiting the newborn at Hinduja Hospital where Shahid's half-brother, Ishaan Khatter, Mira's mother Bela and Shahid's mom Neelima Azeem. Lots of greetings came pouring in from Bollywood celebrities, with Alia Bhatt sending out a super cute picture of Shahid and Mira on her Instagram with 'It's a boy' on it. The Kapoors themselves announced that Misha was the "Big SIster" now in a very adorable way! Check out this cute picture of Misha holding balloons to announce that she's not the only baby in the family!!!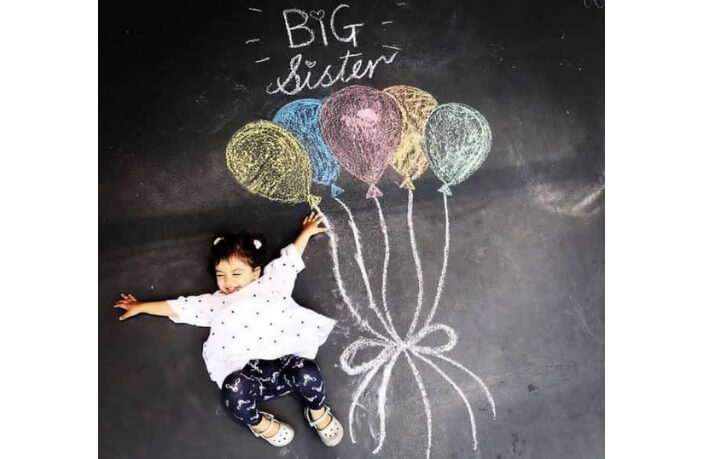 Many fans were wondering why the couple had their second child so soon. Usually doctors advise having a gap of 3 years between children. But in an interview last year, Shahid had revealed that Mira was keen to have a second child at the earliest. Also read: 7 Popular Bollywood Celebs who've had a Caesarean Delivery
"She wants to flip the norm, get the kids to a certain age and then be free to do what she likes," he had said.
Mira has also stressed on the fact that she was okay keeping her career on hold, since raising a family was her priority.
"Yes, I would love to work, especially in a field that is creatively stimulating, but also allows me time with family. Perhaps something with food, or lifestyle," she shared.
This could well be the start of a new interesting trend among women - that rather than putting motherhood on hold till 35 or 40, have children at the earliest so that you can get free from child rearing duties, get back in shape and then pursue your passions while having a healthy work life balance. Mira has always stated that she wanted to be available to her children when they're young. She wanted to focus on her motherhood first, before pursuing a career.
"I want to be unconditional with my love. I want Misha to have a childhood like other kids. I wish that she is grateful for all she has. I want to be unconditional with my love, but frugal with privileges."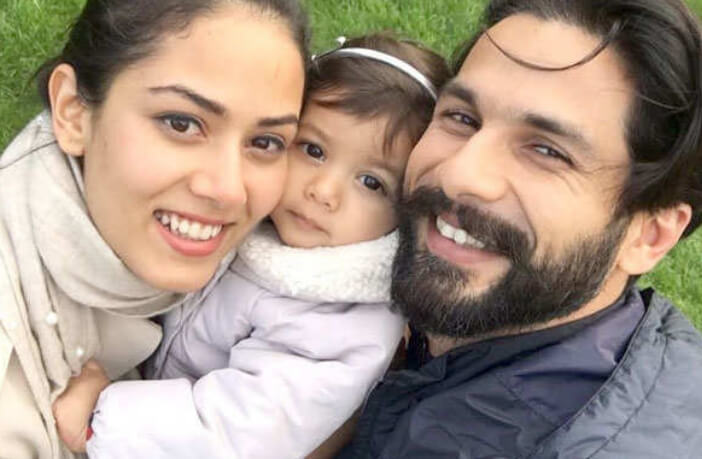 On managing the pregnancy along with a young toddler, Mira has the following to say
"Being able to bring a life into this world, feel it grow inside, and being able to connect with the baby before it has actually even arrived is surreal. Misha also knew there is a baby inside and everyday she would say, 'Hi Baby!' To my tummy,"
They have named the baby with a beautiful name "Zain". Zain has roots in English, Hebrew and Arabic. It's an old Arabic word, which stands for "grace" and "beauty". In Hebrew, it connotes to number 7 and makes for a great choice for the name of a baby born who has born on seventh day of the month, but in Shahid and Mira's case, they have named their baby boy on September 7. The Urban Dictionary defines the word 'Zain' something like this: "A great guy who has many secrets but is close to many people." Isn't this is a beautiful and unique name with so many meanings? Also Read: 8 Adoption Stories of Bollywood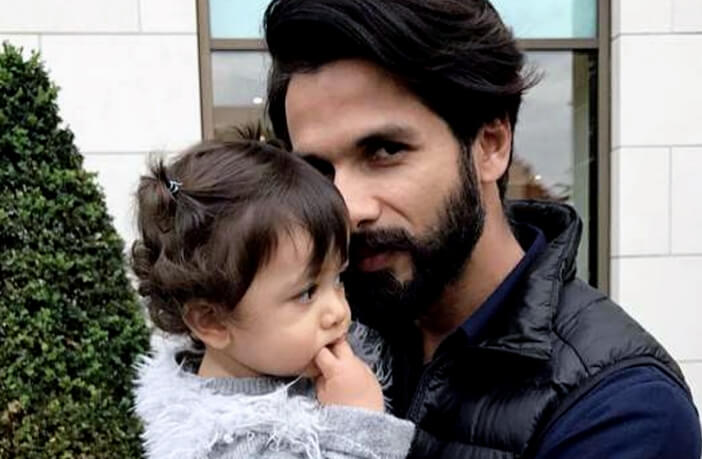 Shahid also said that he will be taking a week's break between the promotions of his next, Batti Gul Meter Chalu, to spend time with his family. Shahid also said that both he and Mira were excited and feeling 'blessed' to become parents for the second time round. Breaking conventions, this young couple has embraced parenthood much earlier than most Bollywood celebrities. It refreshing to see 24 year old Mira embrace motherhood - not once, but twice already!! Our best wishes and congratulations to the family!!
null