Pregnancy is a beautiful phase of a woman's life. It is an entirely new chapter in the life of the would-be parents. Gone are the days when women used to hide their baby bump with a dupatta and stay indoors. Nowadays, women go out to work and flaunt their baby bump without any hesitation. And why not? It is a celebration of a new life! It is the beginning of a lifelong love affair of the parents and the baby. Maternity photoshoots are the new craze and you can take some inspiration from the photos below.
Maternity photoshoots of some famous Bollywood actresses:
#1. Kareena Kapoor Khan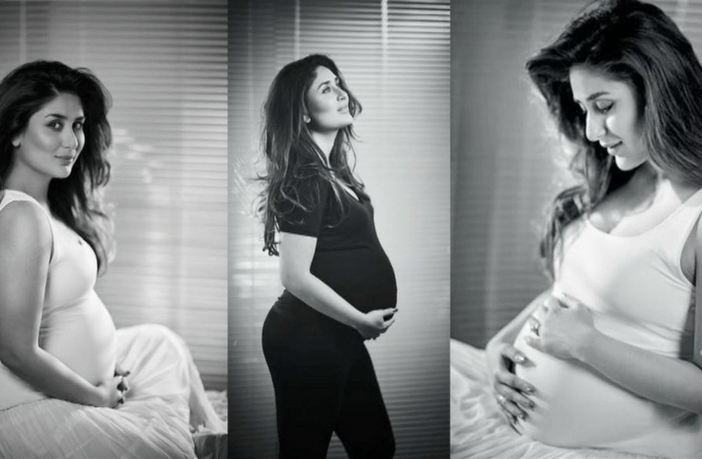 Image Source: Youtube
This Bollywood diva embraced her pregnancy like no other. She looked absolutely stunning with her baby bump in her series of maternity photoshoots. Her face was glowing and she looked like a goddess. She continued to work and walked the ramp, did photoshoots and her acting assignments during her pregnancy. She captioned the image, saying "We haven't even thought of names. Saif loves surprises, and he likes the excitement of not knowing" – Kareena. She also said, "I feel quite glamorous. I've been dressing up, going out, shooting, being normal." She gave birth to a beautiful baby boy in December 2016 and named him Taimur Ali Khan Pataudi.
Also Read: Viranushka's Good News
#2. Genelia D'souza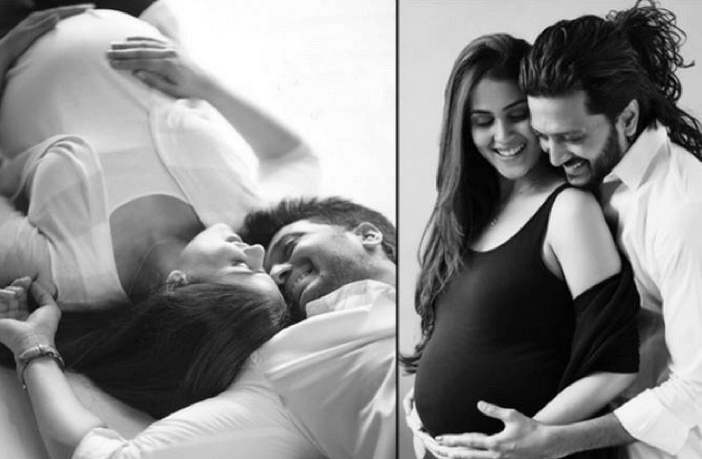 Image Source: bollywoodshaadis
The first pregnancy is always very special but Genelia D'souza was equally excited even when she was pregnant the second time. Genelia and Ritesh got their maternity photoshoot during both the pregnancies. Genelia looked adorable and the duo looked very cute. The chemistry shared by the lovebirds is clearly evident in the pictures. They had their first baby boy in November 2014 – Riaan and the second one in June 2016 – Rahyl.
#3. Shveta Salve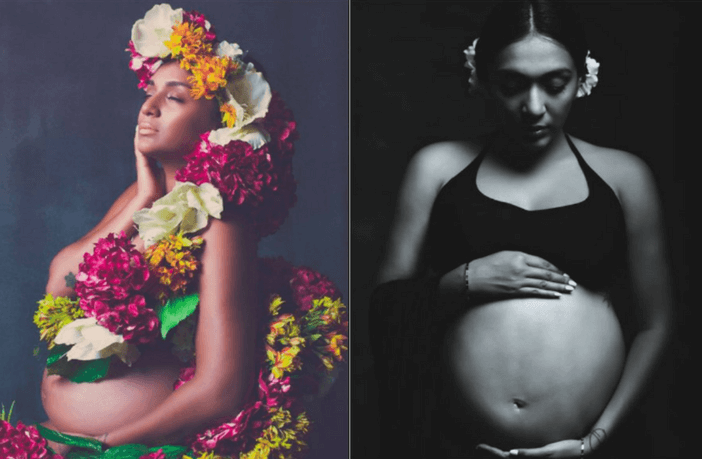 Image Source: stylewhack
This telly actress who was seen taking everyone with her moves on Jhalak Dikhla Ja, had a magnificent floral themed maternity photoshoot and the results are stunning. "I want women to embrace this experience and feel comfortable with their bodies. I want them to be able to enjoy this process of going from womanhood into motherhood," Salve told BuzzFeed. "It's a unique and wonderful experience and every woman should be proud of being able to bring life into this world," she further added. Shveta welcomed her baby girl in September 2016 – Arya.
Also Read: 8 Incredibly Comfortable Footwears for Pregnant Mums
#4. Esha Deol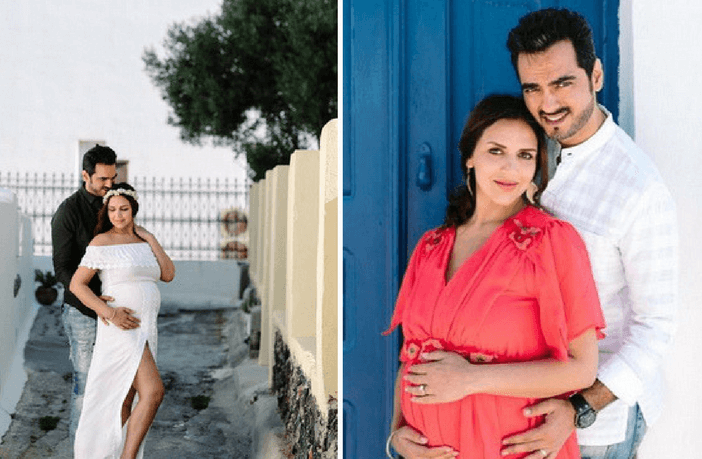 Image Source: clipper28
Actress Esha Deol also did her maternity photoshoots in Greece, while expecting her first child. The 'Dhoom macha le' girl looked like an angel from the sky. She captioned it: "Maternity shoot with my hubby @bharattakhtani3 at Santorini Greece. Making lovely memories together." She gave birth to a baby girl in October 2017 and named her Radhya.
#5. Shweta Tiwari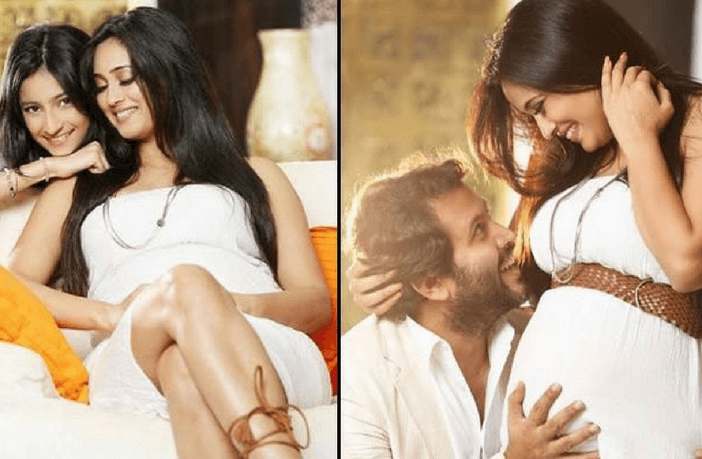 Image Source: sg.finance.yahoo
The 'Kasauti Zindagi ki' actress flaunted her maternity style and shared some amazing pictures of her maternity photoshoot. This was during her second pregnancy. She has a 16 year old daughter with her first husband Raja Chaudhary and now she is married to TV actor Abhinav Kohli. Both her husband and daughter seem to be pampering the mom-to-be! She welcomed her baby boy in November 2016 – Reyansh.
Checkout– What Karan Johar has to say about Premature babies care
#6. Tara Sharma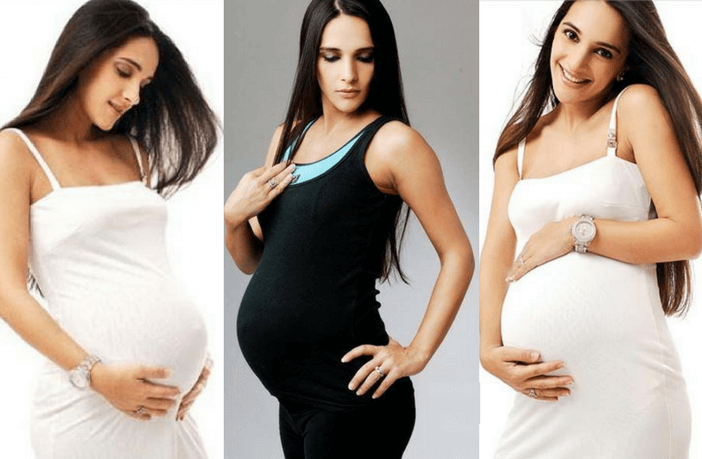 The 'Khosla ka Ghosla' actress also posed for the camera during her pregnancy. And she looks simply beautiful! She is a fitness freak and didn't put on much weight except for the bump. She has two sons Zen and Kai. Tara now has her own show on family and parenting issues, The Tara Sharma Show.
Read More: 7 Popular Bollywood Celebs who've had a Caesarean Delivery
Want to share your mommy experience with other moms through words or images? Become a part of the Moms United community. Click here and we will get in touch with you
null
null