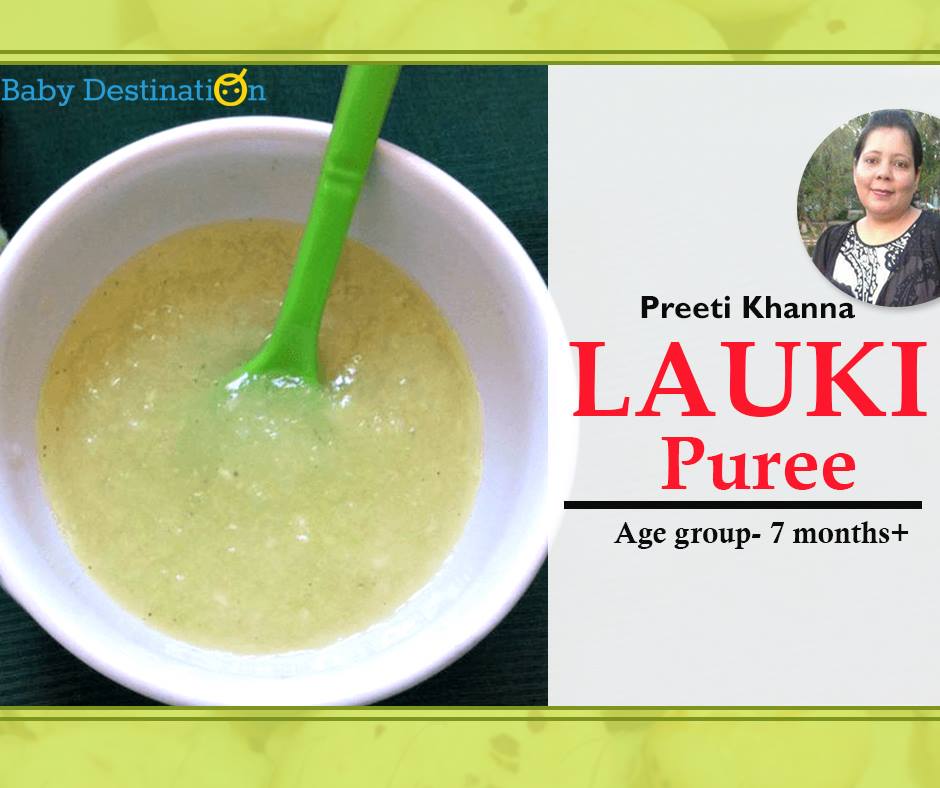 Lauki or bottle gourd as it is called in English is a common vegetable that is consumed at least once a week in every Indian household. There are many benefits we can reap from lauki. By eating bottle gourd or lauki, it helps us in keeping our body cool, helps us in losing weight, treats urinary tract infections, cures stomach ailments, relieves stress and is considered to be a great post work out drink if you make it a juice. Lauki is also an excellent vegetable for babies as it is full of benefits for babies as well. It is non-allergenic which is exactly what mothers look for when preparing something for their babies. It is rich in minerals like calcium, magnesium, Vitamin A & C. Are you looking for homemade lauki puree for babies over 7 months? If yes, you can try this easy and delicious homemade lauki puree recipe.
To make a homemade lauki puree, you will need 2 tomatoes, 1 carrot, 1 small piece of beetroot, 1 small piece of lauki, 1 clove of garlic, 1 tablespoon of moong dal, 1/4 tablespoon of jaggery.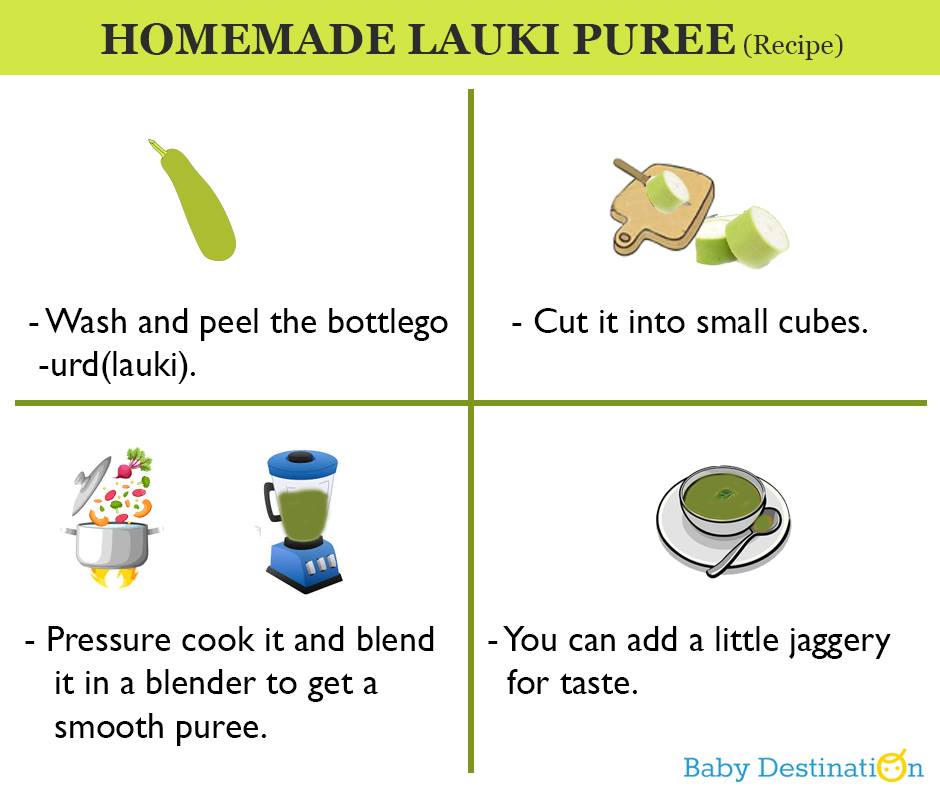 Follow this simple recipe to make homemade lauki puree.Wash and peel the lauki. Cut it into small cubes.Pressure cook the laukee for a few whitsles until cooked and blend it in a blender to make a puree. As little babies are quite fussy about the taste of vegetables and don't enjoy it as much as adults do, feeding your baby this puree may feel like quite a task. If you want the homemade lauki puree to taste sweet and more likeable for your baby, you can add a little jaggery for taste.