While the arrival of a baby is a news of immense joy in a couple's life; having premature babies can make you feel really tense. It is really overwhelming for parents to see their baby in the neonatal care unit, where you're not allowed to touch, feed, cuddle or hold them!
Babies born prior to 37 weeks of gestation are referred to as premature babies or Preemies. Most of the times, they are weak and underweight, have underdeveloped organs and are kept in the NICU – Neonatal Intensive Care Unit for sometime before handing them over to the parents.
Actor, director, producer, anchor, Karan Johar became a father this year to twins – Roohi and Yash via surrogacy. The twins were premature and Karan could only take them home after a few days. In a letter, Karan shared his experience of seeing his preemies in the NICU.
He wrote, "I have previously shared the wonderfully exciting news of the birth of my children, Roohi and Yash. None of the many overwhelming emotions that I am currently feeling as I take my baby steps into parenthood would have been possible without the marvels of medicine and the progress it has made today.
Also Read: Parenting Lessons from Bollywood Celebrities
Even the most anticipated events can sometimes leave us shaken, confused. And events that occur without any warning can turn our worlds on their very heads. My children were born two months premature and worryingly underweight. Like any person in this situation and on the brink of fatherhood, my heart sank.
Knowing that there were complications with my babies' birth owing to how soon it was, I was terrified. All I wanted to do was hold them and protect them but they needed to be in the NICU. It was painful to see how tiny they were… Thankfully, I had a great support system. Roohi and Yash were in the hands of the most competent and patient doctors. Something that had its roots in an ordeal, soon turned into an experience that I will never forget"
He also said, "As someone with a voice, I want to reach out. Millions of preemies (premature babies) are born every year… but babies are resilient. With the right kind of care, they stand just as good a chance of survival as anyone else.
Having a premature baby is something you don't expect to happen to you. The whole experience has ignited a passion in me to help premature babies get the best chance they can… to help those in anguish who want the best chance of survival for their early born babies.
Premature babies, when provided with the right kind of care, have just as good of a shot of making it, as babies born on time. If your baby is a preemie, don't be discouraged. Seek help.
If your baby is born premature, don't lose faith, don't lose heart. I can only share my own experience and hope someone takes heart from it. I feel blessed to have had the care my children received while at the NICU and for all the prayers and support I had – but I urge anyone in the same situation to remember that your baby has the best chance of a long, happy life, too. Don't lose hope."
You might also like: 7 Amazing Mother-Daughter Relationships of Bollywood
I think the entire wait time to take your baby home is the scariest period of a parent's life. That constant observation and that constant fear whether you're going to be able to take your baby home or not, simply gives me chills and I can't imagine how a parent would deal with it.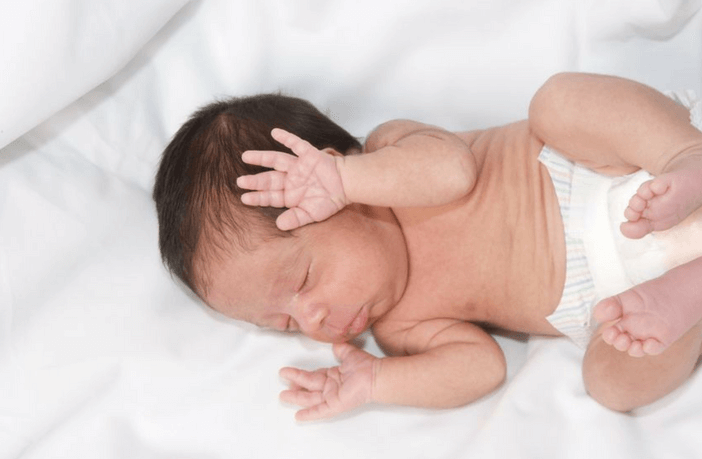 Image Source: prematurebabiescouk
Once you're allowed to take your baby home, you need to take care of certain things to ensure that your little one remains healthy and develops like other babies:
Also read: Father plays a crucial role in raising Triplets| Farah Khan
#1. Maintain a comfortable temperature in the room as premature babies have underdeveloped skin and feel cold very soon. Cover your baby with a baby blanket and add layers of clothing according to the weather. The mother can hold her baby close to her body to provide warmth to the baby.
#2. Protect against infections by limiting the number of visitors and being extra vigilant with hygiene. Premature babies are more prone to catching infections as compared to their normal counterparts so you need to take extra care to prevent them from falling ill.
#3. Preemies often find it difficult to sleep so help your little one to sleep. Snuggle your baby close to you and offer a feed if he/she is hungry.
#4. Do not bathe your baby every day as premature babies have thin skin and need to be handled with a lot of care. Consult your doctor and maintain hygiene till he allows you to bathe regularly.
#5. Moisturize your baby's skin if it is dry but do not use any lotion or cream without consulting a pediatrician.
#6. Last but certainly not the least, keep a close watch on your baby and if you notice any signs of infection, fever, respiratory issues or lethargy, consult your doctor immediately.
Hope the above information helps you to care for your little munchkin!
Also read: Baby Skin Color | 10 Effective tips for a healthy skin (and surprising facts)
Want to share your mommy experience with other moms through words or images? Become a part of the Moms United community. Click here and we will get in touch with you
null
null