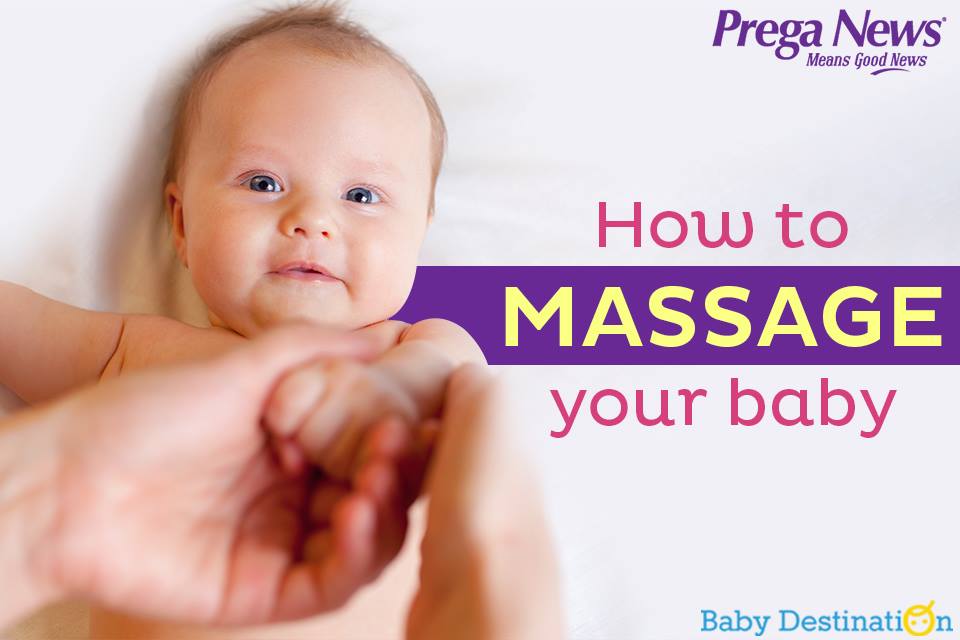 Massaging a newborn baby is as important as massaging a new mom. Regularly massaging a newborn baby can help in his overall growth and development. Massaging a baby helps to make his muscles and bones stronger. It also relieves colic and gas pain. As babies love the sense of touch, massages help in strengthening the bond between the baby and the mother. When massaging a baby, keep everything ready. Ensure that the baby is not too hungry nor too full. The lights of the room shouldn't be too bright nor too dark. Before you start, take a look at this step-by-step guide of how to massage a baby.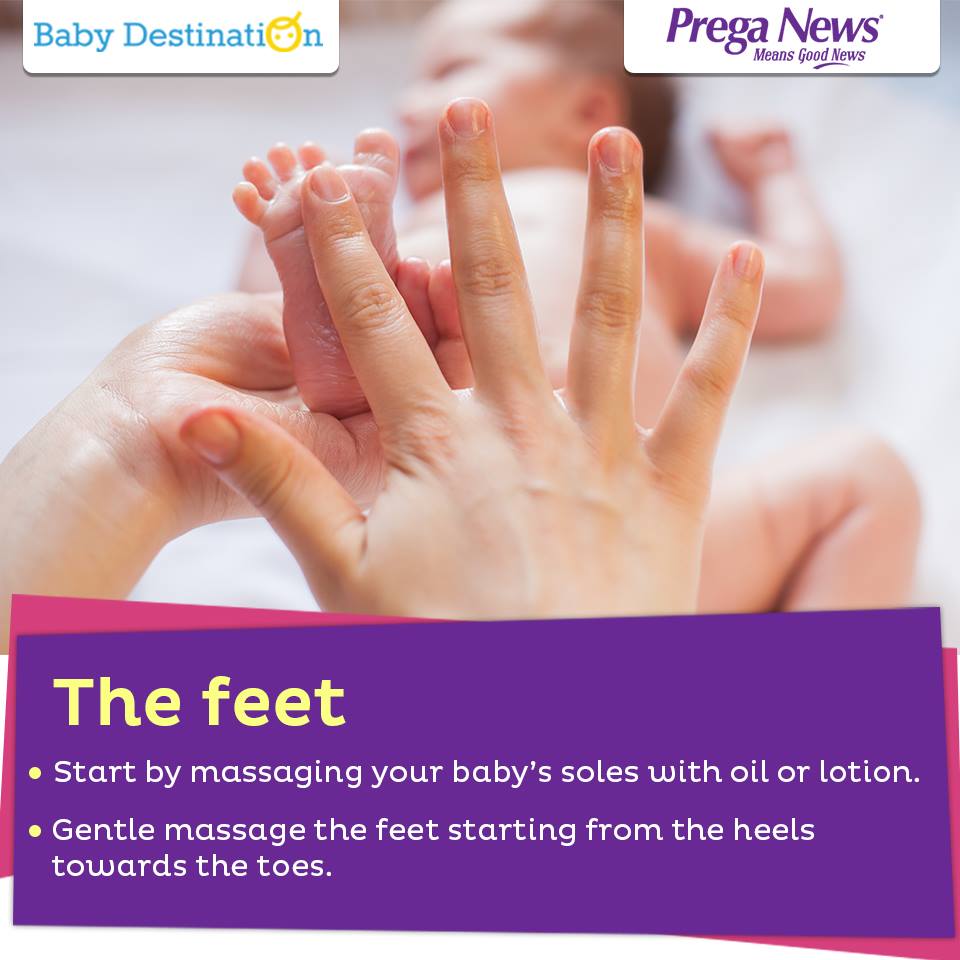 #1.The feet Start by massaging your baby's soles with oil or lotion. Gently massage the feet starting from the heels towards the toes. Massaging your baby's feet will help in strengthening their muscles and bones.
#2.The hands Start by stroking your baby's arms from the shoulders down towards the wrists. Raise your baby's arms vertically and bring it down gently.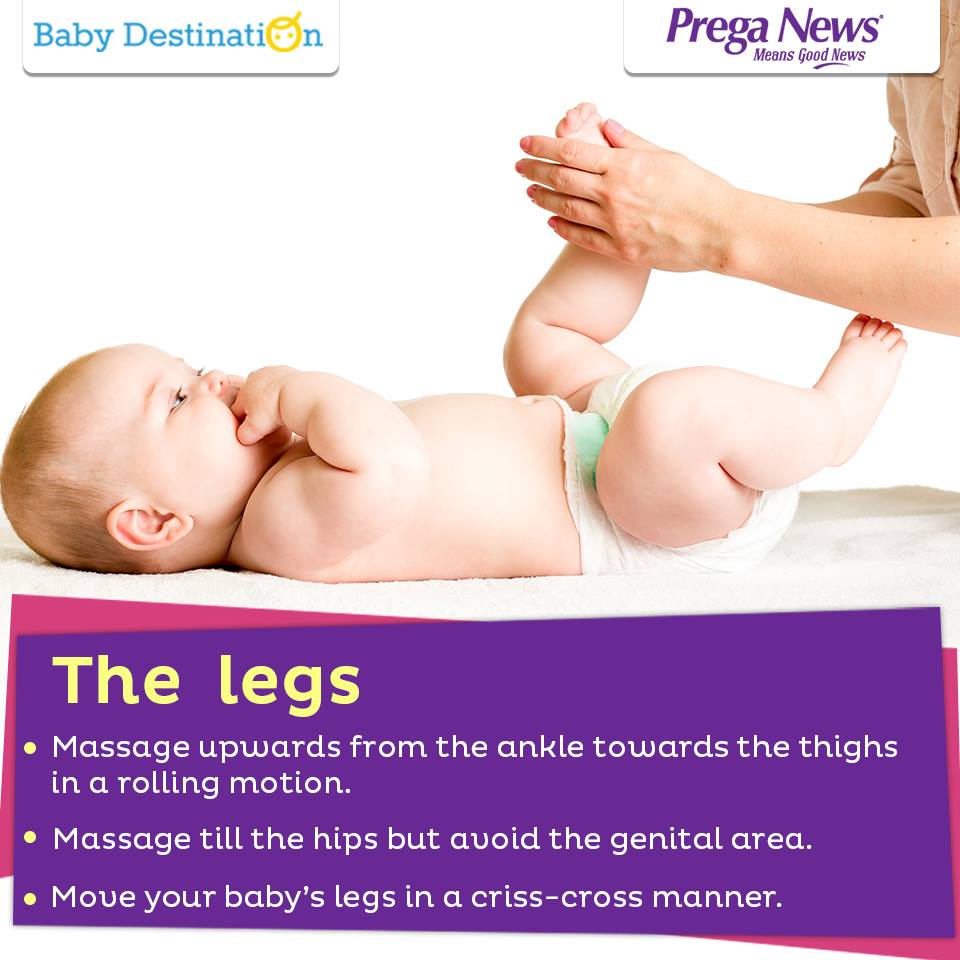 #3.The legs Massage upwards from the ankle towards the thighs in a rolling motion. Massage till the hips but avoid the genital area. Move your baby's legs in a criss-cross manner.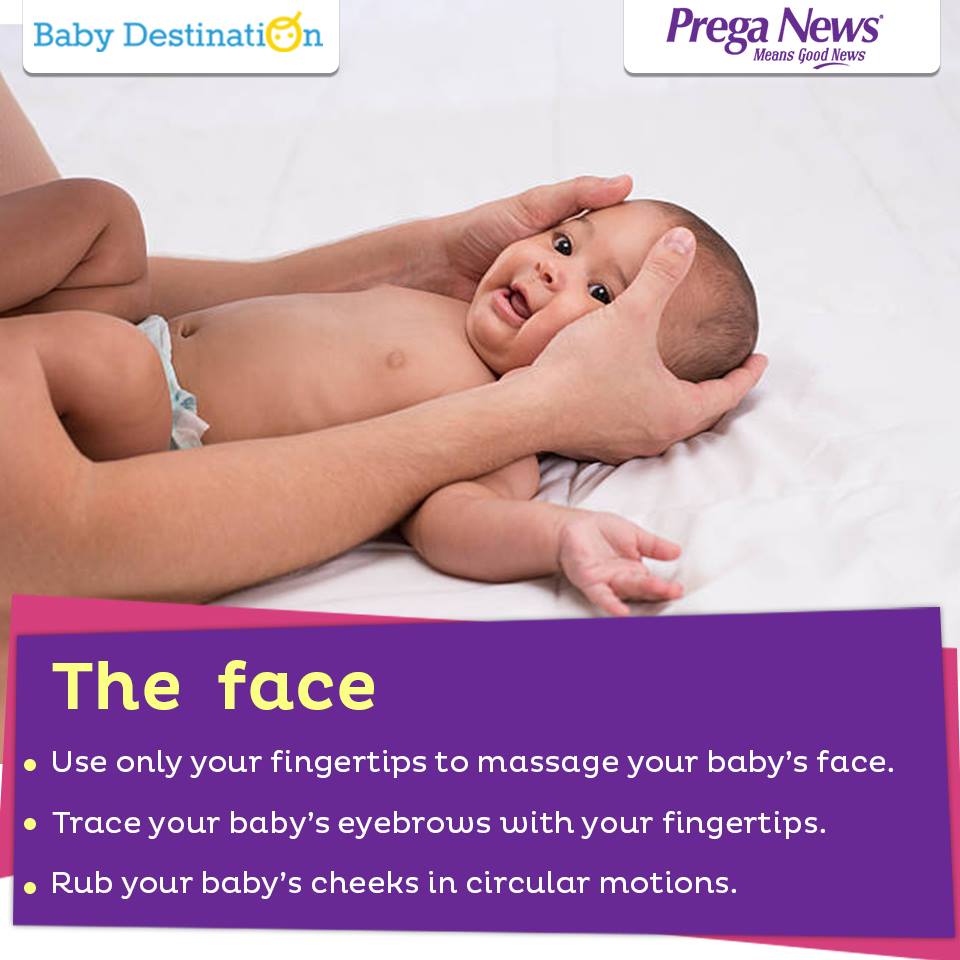 #4.The face Use only your fingertips to massage your baby's face. Trace your baby's eyebrows with your fingertips. Rub your baby's cheeks in circular motions.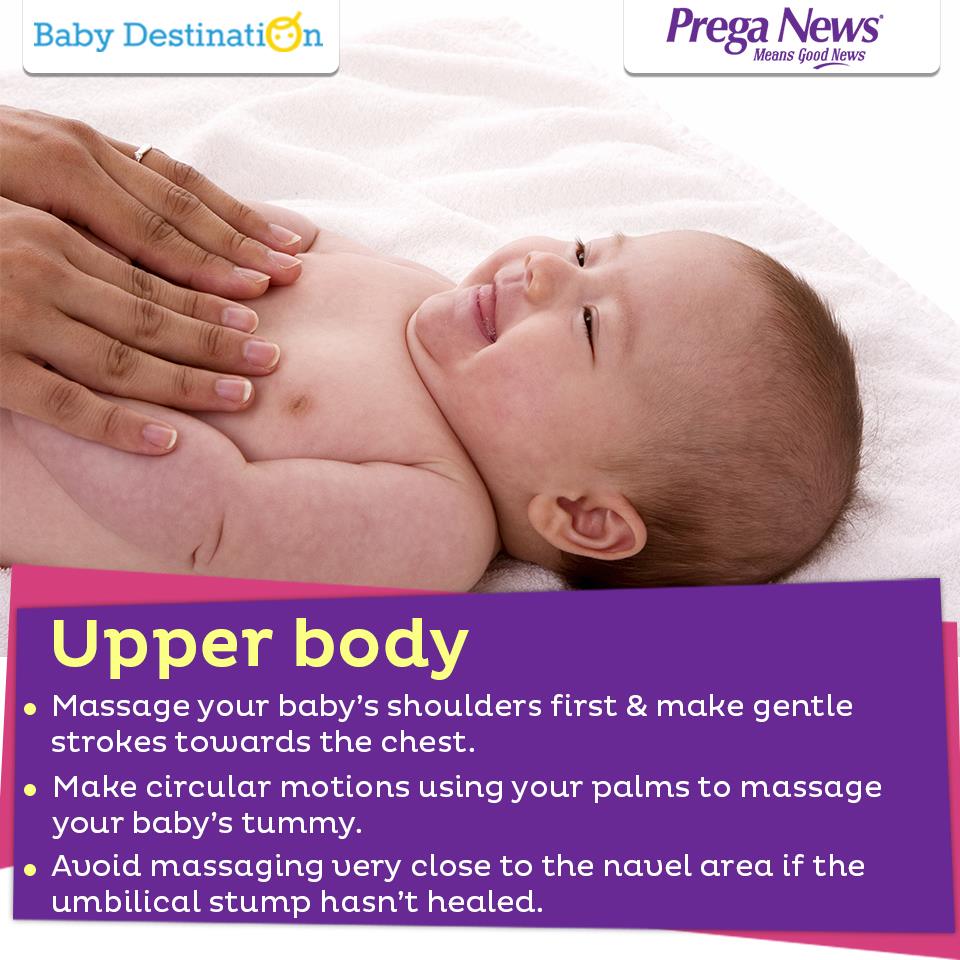 4. Upper body Massage your baby's shoulders first and make gentle strokes towards the chest. Make circular motions using your palms to massage your baby's tummy. Avoid massaging very close to the navel area if the umbilical stump hasn't healed.