Looking for beauty tips from celebrities? You've come to the right place. Bollywood mommies are teaching us that being a mother, does not mean you stop looking after yourself. They constantly recommend other moms to take out some time for their grooming. They follow a strict exercise regime and take care of their skin and hair. No wonder, they look so crisp and beautiful all the time. Agreed, that we don't have as much time but we can still make use of some home remedies while cooking in the kitchen.
You will be surprised to know but most of the celebrities swear by home remedies over expensive over-the-counter products. Here are some beauty tips from celebrities on how you can get your skin glow and hair to shine, just like theirs.
Also Read: 7 Bollywood Celebs who opted for a Late Pregnancy
9 Homemade Beauty Tips From Celebrities
#1. Aishwarya Rai Bachchan
When making a list of beauty tips of celebrities, Aishwarya Rai Bachchan has to be on the list, or the list incomplete. This one is a no-brainer. The best person to take beauty tips from is none other than the Miss World herself! Aishwarya uses a mix of besan (gram flour), milk and Haldi (turmeric) as an exfoliant. She uses Yogurt and crushed cucumber mask to moisturize her skin. So that's how her skin looks so radiant!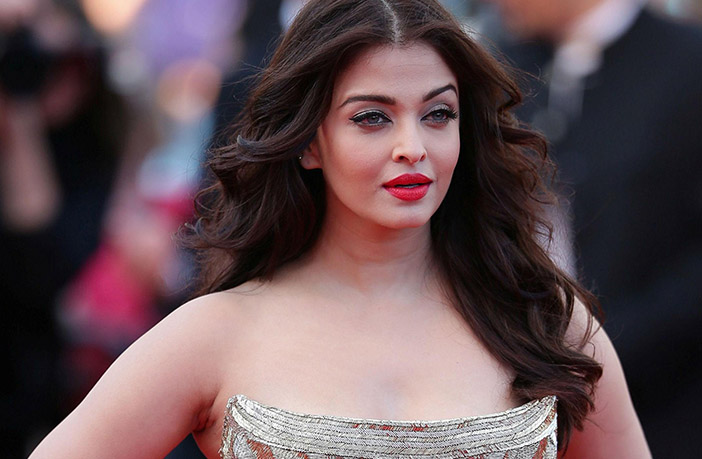 Image Source: indulgexpress
#2. Madhuri Dixit- Nene
The 'Devdas' actress said in an interview, "I follow the old wives' tale where oiling hair is considered good. Mix olive oil and castor oil in equal proportions and apply to your hair and scalp." She also prefers a homemade conditioner using mayonnaise and bananas. Now that's an easy to do and a wonderful way to moisturize the hair.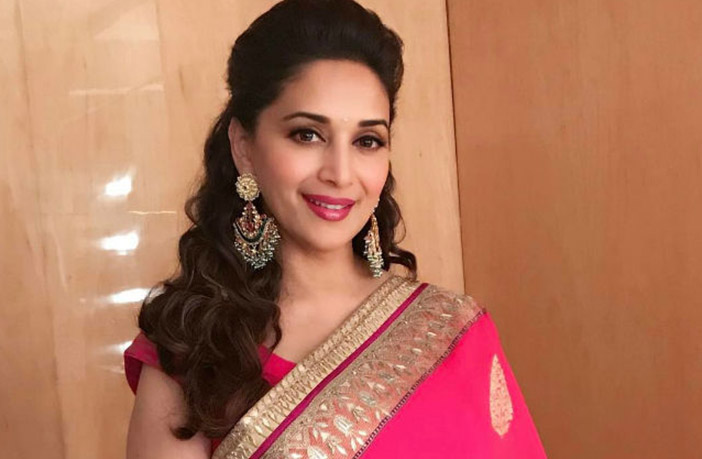 Image Source: zeenat style
#3. Karisma Kapoor
When quizzed about her glowing skin, Karisma said, "I don't do much. I drink a lot of water and try to keep things as simple as possible. I apply cream and make sure not to sleep with makeup on and use sunscreen. I also believe that beauty is a state of mind- you won't look good if you don't feel good from inside." Keeping your body hydrated not only helps to flush out all the toxins from the body but also keeps various infections and diseases at bay.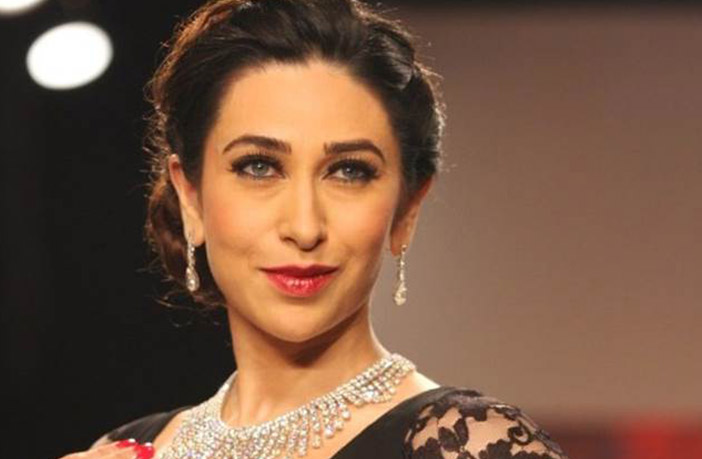 Image Source: The Indian Express
#4. Kareena Kapoor
This new mom swears by honey. She said, "I don't rely on facials; for me the best home remedy is honey—it cleans and softens my skin. I apply a light layer [of honey] to my skin, massage it for a few minutes and then wash it off." To maintain her gorgeous mane, she massages them with a mixture of olive, castor and almond oil.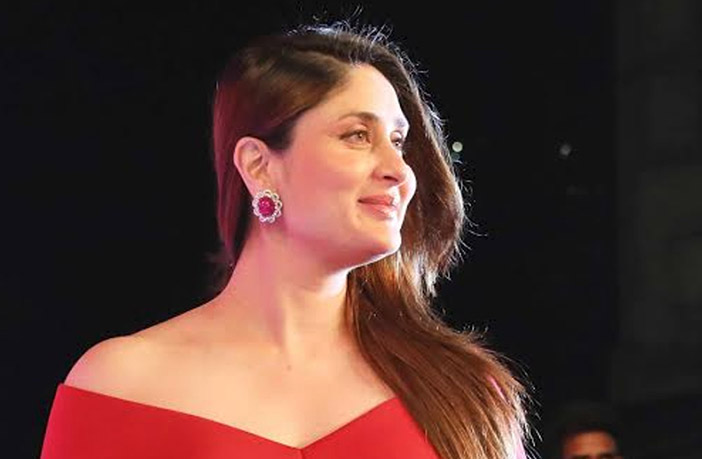 Image Source: news18
#5. Genelia D'souza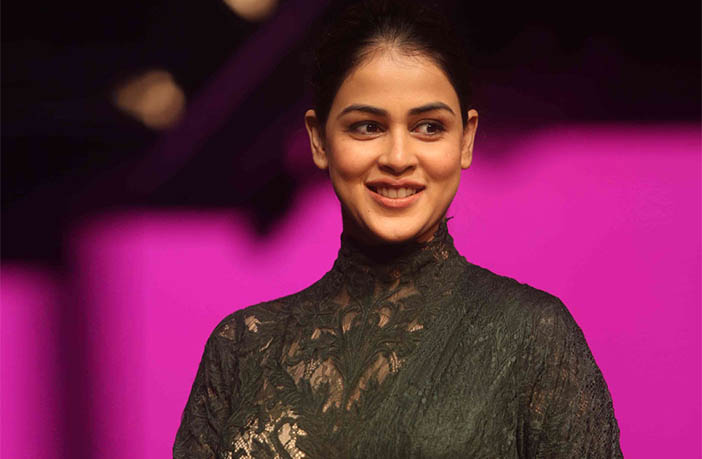 Image source: Filmibeat
Mother of two boys, Genelia revealed her beauty regimen. "I think olive oil massage does wonders to my hair. It helps to keep the luster and smoothness of my hair intact. Once in a while, I also use an egg mask on my hair to keep them healthy. A fresh cream face mask keeps my skin from getting dry and a multani-mitti application once a week acts as a natural exfoliator and gives my skin a freshly-scrubbed glow."
Also Read: Parenting Lessons from Bollywood Celebrities
#6. Shilpa Shetty
Shilpa recently revealed in an interview what she does every morning, without fail to look after her skin and hair. She said, "I believe that whatever you do for your skin has to be internal. I start my day with a glass of warm water with two aamlas squeezed in. Amla is very high in Vitamin C and is supposed to be good for hair and skin." Amla or Indian gooseberry not only nourishes the hair, it also boosts your immunity.
–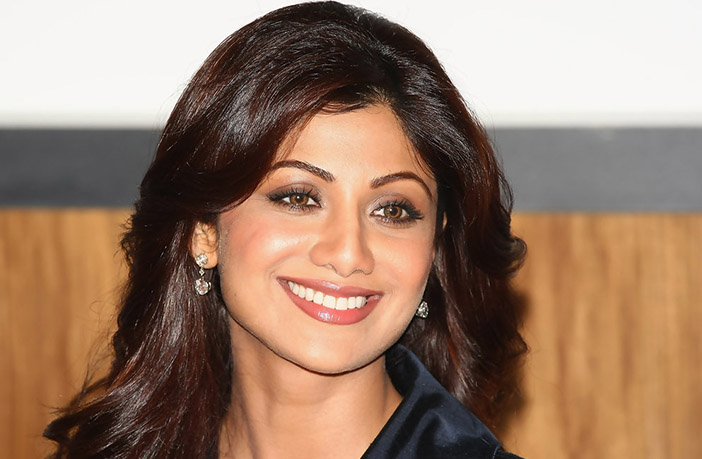 Image Source: Daily Excelsior
#7. Mini Mathur
In an interview, Mini said, "Once a model friend of mine told me that when you have a zit, an easy way to get rid of it is by mixing a little sugar with water and applying it on that zit. Sugar is an astringent and helps close pores. Another time, right before a shoot, my blush got over. So I rushed into the hotel's kitchen where we were shooting and took some slices of beetroot. I rubbed it on my cheekbones right before applying my makeup, and you won't believe the instant glow it gave me." Aren't these simply awesome?
#8. Juhi Chawla
This dimpled beauty of the 90's uses potato slices to freshen up tired eyes and get rid of dark circles or under eye bags. This is one remedy most women are going to use!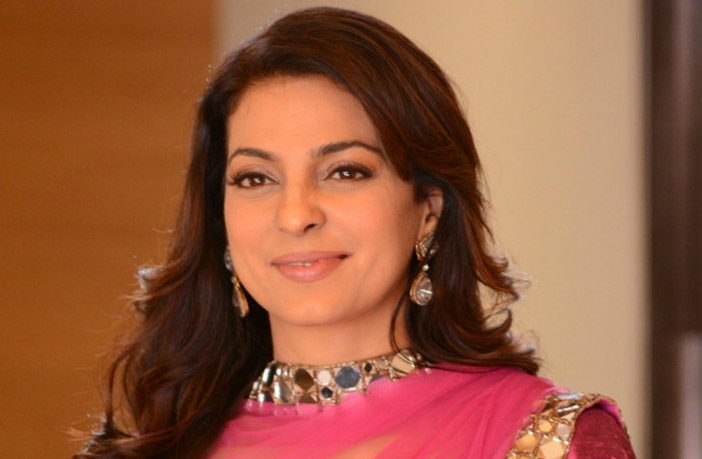 Image Source: indulgexpress
Also Read: Gorgeous Maternity Photoshoot of 6 Bollywood Celebrities
#9. Raveena Tandon
When Raveena was asked about her beauty ritual, she answered, "I apply curd on my hair. It acts as a conditioner and also cools the head". Curd is wonderful conditioner, it is non-sticky and it's smell doesn't last as long as an egg.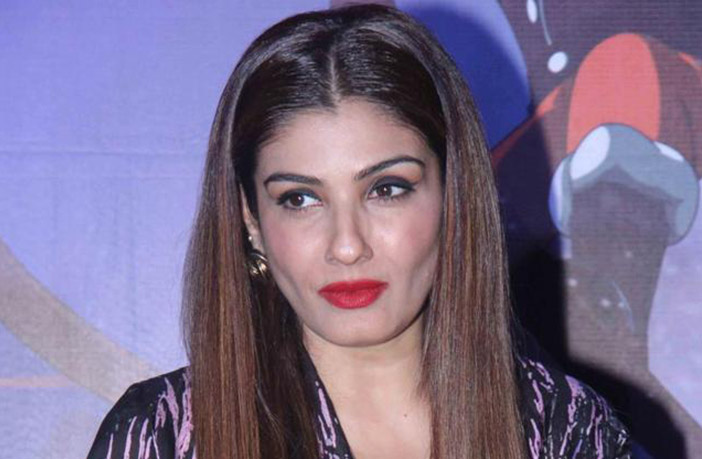 Image Source: Hindustan Times
So, the next time you have some time to pamper yourself, just take these tips from the beautiful mommies of Bollywood. It's alright to spend a little time looking after your skin and hair, irrespective of whether you are a mother or not!
Want to share your mommy experience with other moms through words or images? Become a part of the Moms United community. Click here and we will get in touch with you
null
null