Kids love when they find new dishes packed in their lunch boxes, don't they? Early morning rush makes it difficult for moms to think of new and interesting snack ideas everyday. While moms always look for the nutrition factor in a snack, kids won't eat it unless it's tasty. Wouldn't it be amazing to make items that are both nutritious and tasty? Try these 11 lunchbox recipes which will keep them happy whenever hunger strikes – be it at home or in school.
11 Healthy and Delicious Lunchbox Recipes for 2 to 5-year kids
#1. Malai Bread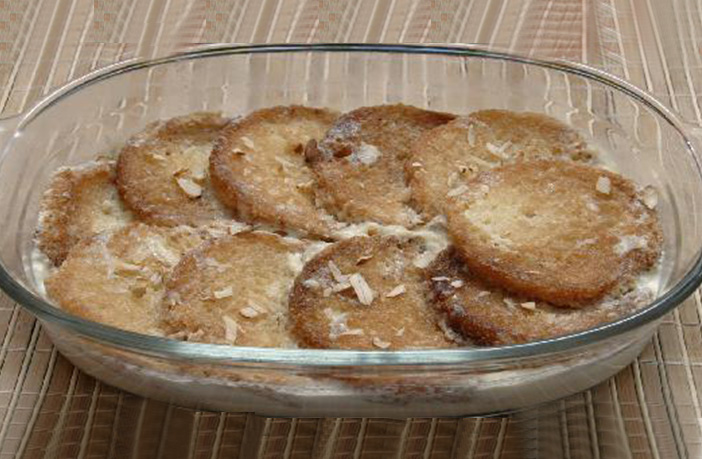 Here's a yummy recipe for those with a sweet tooth.
Ingredients:
Bread – 4
Milk–½ cup
Paneer – half a cup
Mixed nuts – chopped
Oil – 1 tablespoon
Cardamom powder – a pinch
Method:
Take the bread and soak in milk.
In a pan heat oil and fry the mixed nuts.
Add some sugar and cardamom powder, and mix well.
Add the bread and half a cup of grated paneer.
Cook for 5-6 minutes and pack.
Also read: 7 Easy And Delicious Beetroot Recipes For Kids
#2. Egg Atta Noodles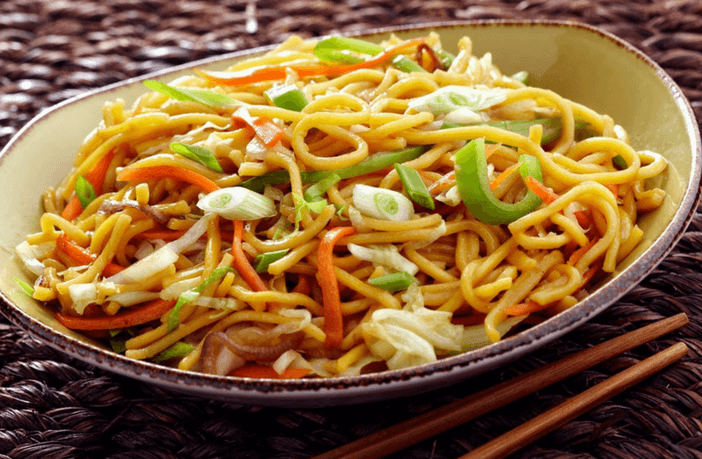 Ingredients:
Oil – 2 Tablespoons
Onion, peas, beans, tomatoes and other seasonal veggies – 100gms
Noodles – 250 gms
Water – as required
Egg – 1
Method:
Boil the noodles, drain and keep aside.
Heat oil in a separate pan.
Add all the vegetables you have.
Fry for a couple of minutes.
Now add noodles, salt, pepper, water and one egg.
Saute for about 10 minutes.
Also Read: 15 Best Home Made Sweet Recipes For Kids
#3. Spinach Corn with Bread
Ingredients:
Boiled corn – 100 gms
Boiled spinach – 100 gms
Bread – 2 to 4 slices
Salt as per taste
Black pepper – a pinch
Yogurt/hung curd – 2 tablespoon
Cheese – 50 to 100 gms (Optional)
Olive oil – 2 tablespoons.
Sesame seeds – as required
Onion – 1 medium chopped
Tomato – 1 medium chopped
Garlic – 2 teaspoon, crushed
Method:
Mash together palak and corn.
Add salt, black pepper, and yogurt.
Add a bit of cheese if you want.
In a pan heat oil and add sesame seeds, chopped onion and tomato and crushed garlic.
Now add the mashed mixture of palak and corn.
Stir for 2 minutes and remove from fire.
Toast the bread in a toaster for 2 to 3 minutes.
Apply the mixture on the toast and pack.
#4. Quesadilla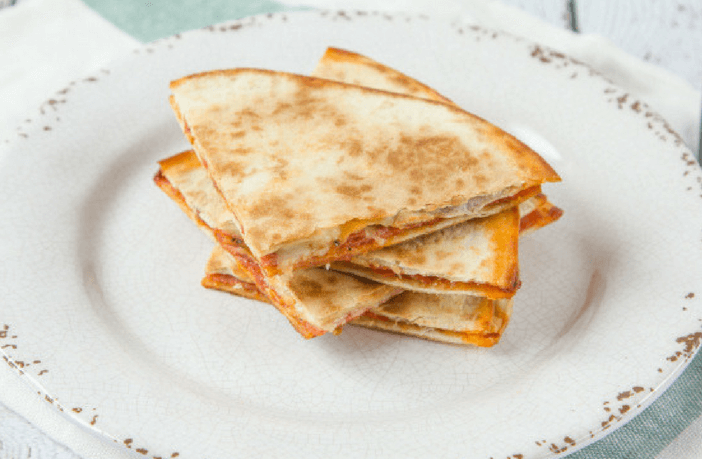 These are made just like any other quesadilla or grilled cheese sandwich.
Ingredients:
Tortilla (or chapatti) – 4
Spaghetti sauce/ pizza sauce – 3 tablespoon
Cheese – ¼ cup, shredded
Pepperoni – 8 slices
Method:
Spray the bottom of a non-stick skillet with cooking spray and preheat.
When the pan is fairly hot place 1 Tortilla in the pan.
Quickly spread a few tablespoons of sauce.
Then add a layer of Pepperoni (or anything else you like).
Then top with shredded cheese.
Top it off with the second tortilla.
Just like any other quesadilla or grilled cheese let it brown then flip it over.
After both sides are browned and the insides are hot and melted take the "pizzas" out to cool.
Once cooled slice in 1/4 like a pizza and wrap snugly with plastic wrap or aluminum foil.
You might also like: 5 Homemade Cerelac Recipes For Babies
#5. Cocktail Idli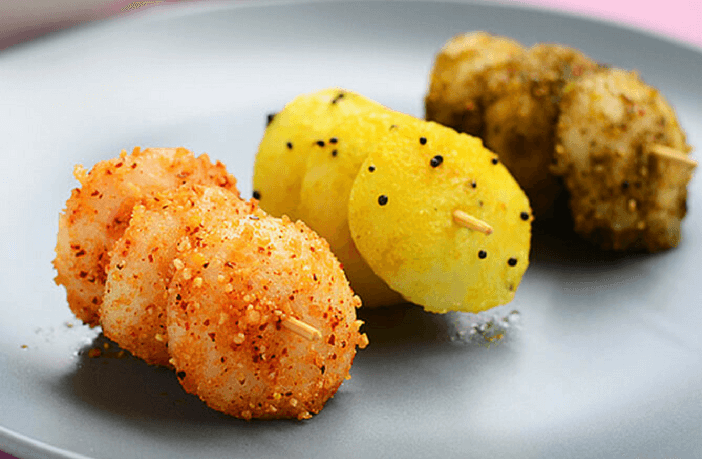 Ingredients:
Rava / Sooji – 1 cup
Yogurt – 1 cup
Urad dal – 1 teaspoon
Baking soda – 1 teaspoon
Oil – 1 tablespoon
Mustard seed – ½ teaspoon
Cumin seeds – ½ teaspoon
Curry leaves – 5-6
Pinch of asafoetida
Salt for taste
Red chutney (for red idli) – Heat 2 teaspoon oil and saute half onion until translucent, add 2 cloves of garlic, ½ teaspoon paprika, and salt to taste. Grind them to make a fine puree.
Spinach puree (for green idli) – Heat 2 teaspoon oil. Add 2 cloves of garlic and saute for few seconds. Add 1 cup of chopped spinach and salt for taste. Saute for a minute. Grind it to make a fine puree.
Method:
Heat 1 tablespoon oil in a pan.
Add mustard seed, urad dal, a pinch of asafoetida, curry leaves, and cumin seeds. And let them sputter.
Reduce the heat and add in sooji/rava and saute for a minute.
Transfer this rava to a mixing bowl and let it cool down completely.
Meanwhile, prepare the steamer and grease the idli mounds.
Add in yogurt to a roasted rava and mix well.
Add little water just enough to make pouring consistency.
Divide this mixture into 3 equal parts.
In one part, add red chutney.
In another, add spinach puree.
Finally, add salt to taste and baking soda in each mixture.
Mix all the batter really well.
Pour batter in a greased idli mounds.
Transfer those to streamer and steam for 15-20 minutes.
Remove from molds, when it has cooled down and pack.
#6. Roasted sweet potato fries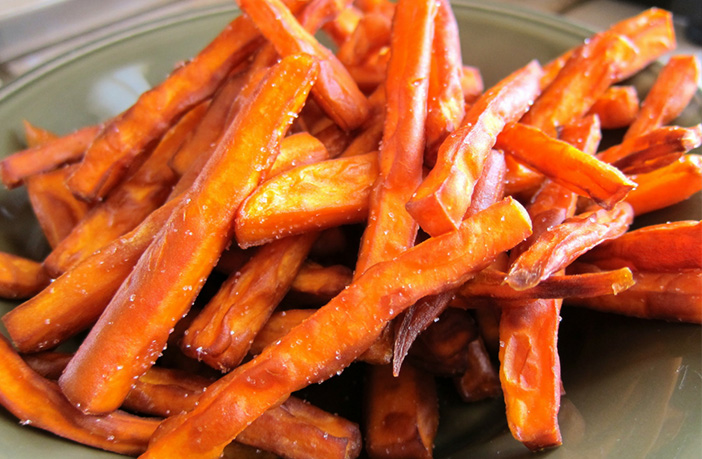 Ingredients:
3 roasted sweet potatoes
1 and ½ tsp of olive oil
1 tsp of salt
¼ tsp freshly grind pepper
1 diced tomato
Method
Preheat the wedges in the oven at 350 degrees Celsius.
Toss the potatoes in olive oil, salt, pepper.
Add diced tomatoes to tossed potatoes and pack it for your kiddo!
#7. Mini Spinach-Cheese Pizza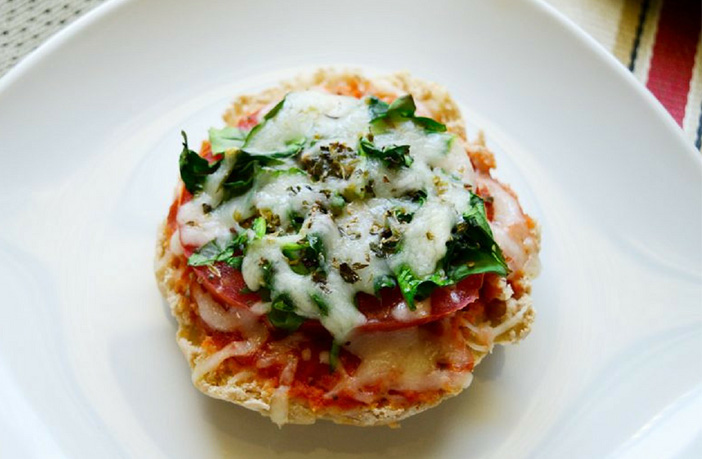 Ingredients:
4 small whole wheat bread pizza bread
½ cup of cheddar cheese
½ tsp of oregano
1 clove of garlic or garlic powder
1 cup of boiled spinach
½ cup of pureed broccoli
Method:
Add whole wheat dough in the oven, preheat to 350 degrees Celsius.
Place the boiled spinach on the whole wheat baked bread.
Sprinkle garlic powder on the boiled spinach with 1 tsp of pureed broccoli.
Add ½ cup of cheddar cheese and sprinkle oregano as a topping.
Bake it for 15 minutes and serve hot.
Read More: 10 Healthy Halwa Recipes for Babies and Kids
#8. Millets Dosa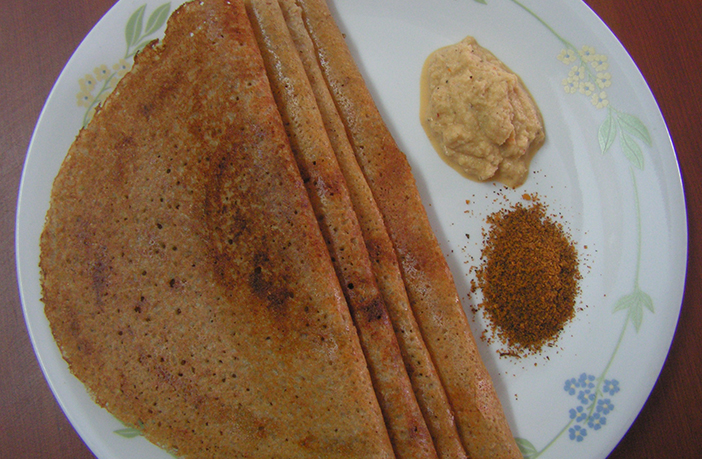 Ingredients:
1/4th cup of Jowar
1/4th cup of Ragi
1/4th cup of Bajra
¼ th cup of Kodo
1/4th cup of Proso millet
2 cups of water
1 tsp of oil
Pinch of salt
Method:
Soak all the millets for 20 minutes.
Add all the ingredients into the blender and prepare a batter out of the millets.
Add 1 tsp of oil in non-stick pan.
Add the batter in the pan like a dosa.
#9. Banana Pancakes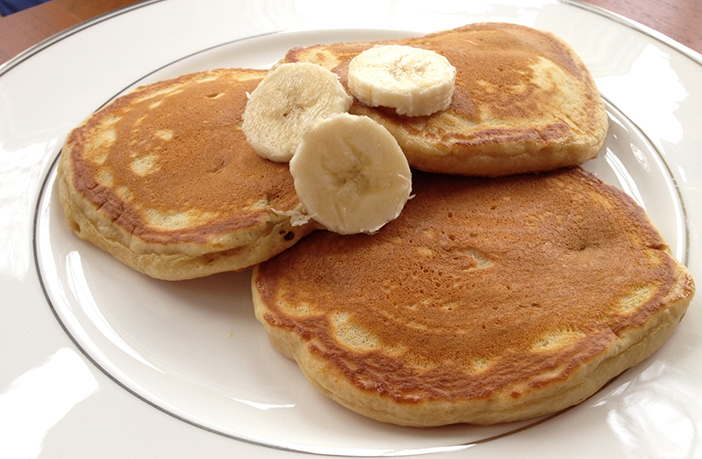 Ingredients:
1 ripe banana
1 egg
1 tsp butter
Method:
Take a bowl, mash banana in it.
Take a separate bowl, beat the egg.
Mix banana and beaten egg.
Take a pan, add butter to it.
Once the pan is heated, place the mixture of banana and egg like dosa's.
Once it turns brown, switch off the gas
#10. Spinach- Potato Nuggets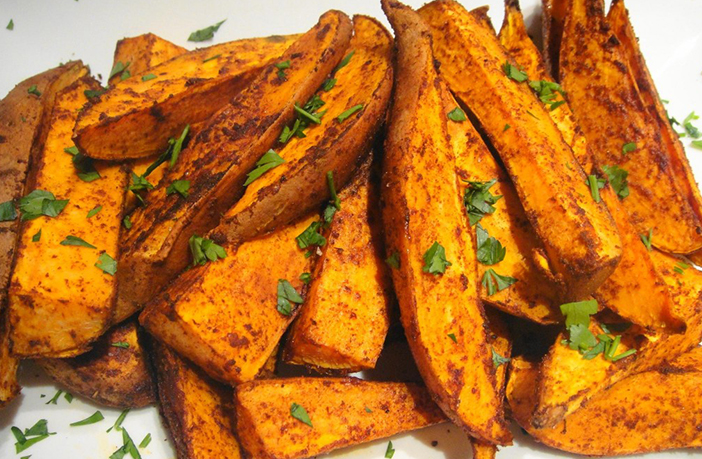 Ingredients:
1 mashed potato
5 spinach leaves
½ tsp of turmeric
1 tsp of oil
½ tsp of salt (Optional)
Method:
Take a bowl and add potato, turmeric, and spinach. Mash it all together.
Take a pan, add oil. Let it heat.
Make small balls out of the mashed mixture.
Press the balls and make it like a tikki.
Let it roast and turn off the gas once it becomes crisp.
#11. Mini Corn Buns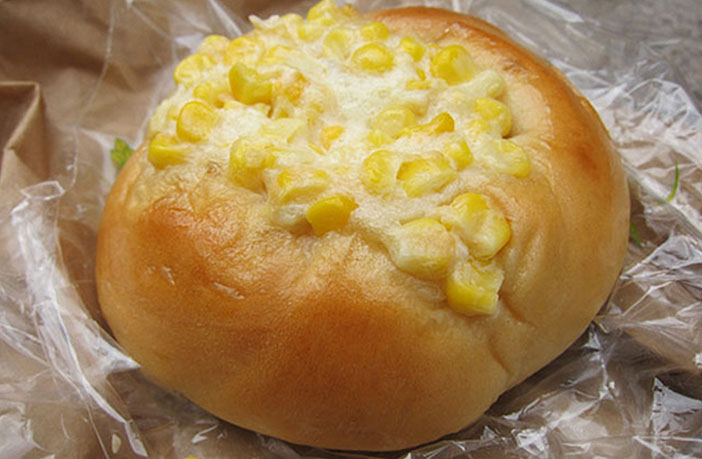 Ingredients:
4 small buns
4 tbsp. of oil
A pinch of salt
1 chopped onion
¼th cup of chopped vegetables
¼th cup of capsicum
¼th cup of corn
1 cheese cube
½ cup of small paneer pieces
1 tbsp. Of coriander
3 tbsp. of yogurt
1 tsp of chili garlic paste
Method:
Hollow out these soup buns.
Heat 2 tbsp of oil in a pan, add onion till it turns soft.
Add cabbage and cook for 2 minutes.
Add capsicum and corn. Mix well.
Add a pinch of salt, paneer, cheese and mix well.
Mix mayonnaise and chili garlic paste.
Add more vegetables to the pan and cook for 3 minutes.
Add this stuffing inside the hollow buns and pack.
Have you tried any of these lunchbox recipes for your child? Which food is your child's favorite? Share below!
Also Read: Healthy Diet Plan for Pregnant Women (with recipes)
Want to share your mommy experience with other moms through words or images? Become a part of the Moms United community. Click here and we will get in touch with you
null