Jaggery also known as 'Gur' in Hindi is unrefined sugar from raw concentrated sugarcane juice. Many people regularly consume it in their diet as a substitute for white sugar. While white sugar contains empty calories only, jaggery provides the same amount of energy but also contains nutrients like chromium, manganese, magnesium, zinc and has antioxidant properties.
When Can You Introduce Jaggery To A Baby?
Jaggery should be introduced only after 1 year in a baby's diet. It is generally recommended to not introduce sugar for babies before 1 year as it can lead to other adverse effects. However, you can use various fruit purees to sweeten your baby's food.
6 Health Benefits Of Jaggery or Gur For Kids
#1. Anemia Prevention
Jaggery is a rich source of iron which helps in the formation of hemoglobin. Adding jaggery in your kid's diet will prevent the risk of iron deficiency anemia, which is the most common form of anemia.
#2. Prevents Constipation
Jaggery promotes regular bowel movements and also helps in activating digestive enzymes, thus preventing constipation in kids.
#3. Helpful in Cold and Cough
Babies suffer from cold and cough often, especially in winters. Mixing some jaggery in warm water and giving it to your baby through his food is a popular home remedy for treating cold and cough.
Read more: Easy And Delicious Beetroot Recipes For Kids
#4. Cleanses The Liver
Adding a small piece of jaggery to your kid's food helps in flushing out harmful toxins from your baby's body, cleanses the liver and detoxifies it.
#5. Boosts Immunity
Jaggery is a rich source of antioxidants and minerals like zinc which helps to prevent the risk of cell damage due to free radical activity, boosting immunity.
#6. Strengthens Bones
Jaggery contains minerals like calcium and phosphorus which are beneficial for the development of healthy and strong bones.
Read more: Health Benefits of Garlic for Babies
Nutritional Information Of Jaggery
100 grams of jaggery(½ cup) may contain :
Calories: 383
Sucrose: 65–85 grams
Fructose and glucose: 10–15 grams
Protein: 0.4 grams
Fat: 0.1 grams
Iron: 11 mg
Magnesium: 70-90 mg
Potassium: 1050 mg
Manganese: 0.2–0.5 mg
Healthy and Easy Jaggery Recipes For Kids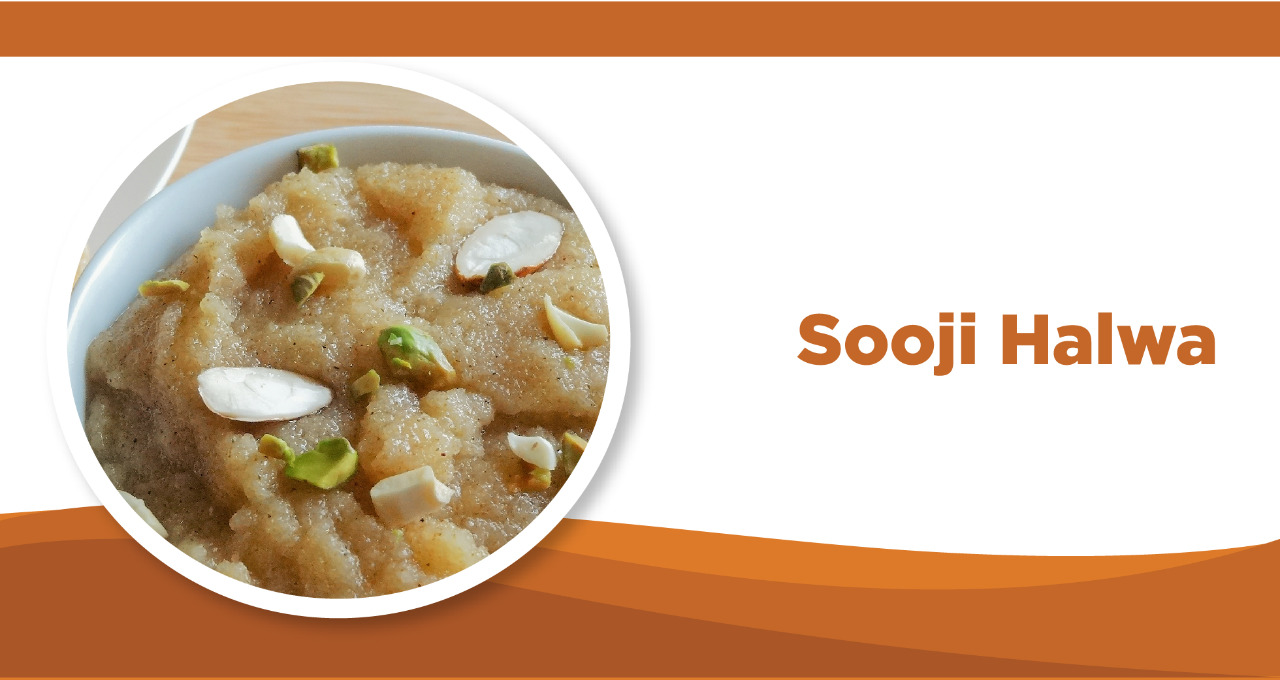 Sooji Halwa
Ingredients: Sooji, jaggery, cardamom powder, and water.
Recipe:
Boil water with some jaggery in it.
Roast sooji in a pan until it turns golden brown and add it to the boiling water.
Stir continuously and add cardamom powder.
Cook it until it turns into a porridge-like solid.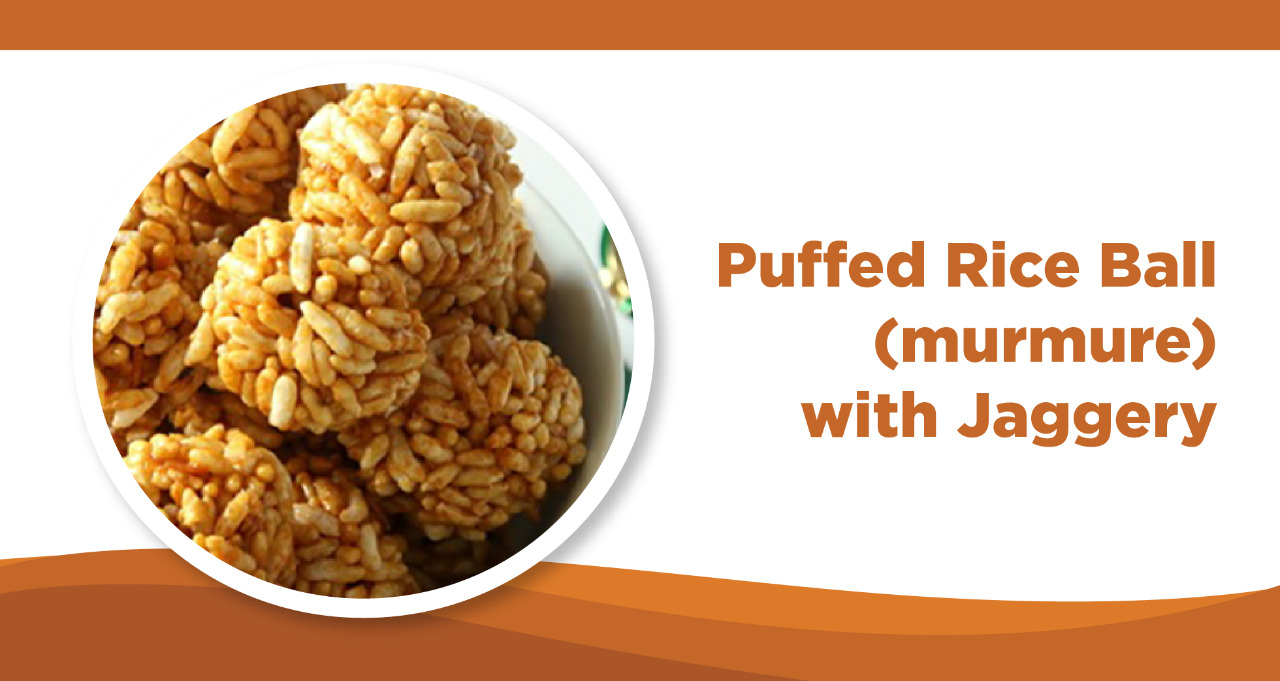 Puffed Rice Balls(murmure) with Jaggery
Ingredients: Jaggery, water, puffed rice balls( murmure)
Recipe:
Dissolve some jaggery in the water and heat it for 2 minutes.
Make sure there are no lumps into it.
Take some jaggery syrup from the container, add murmure and start rolling it into balls.
Store it in an airtight container and have it whenever you want.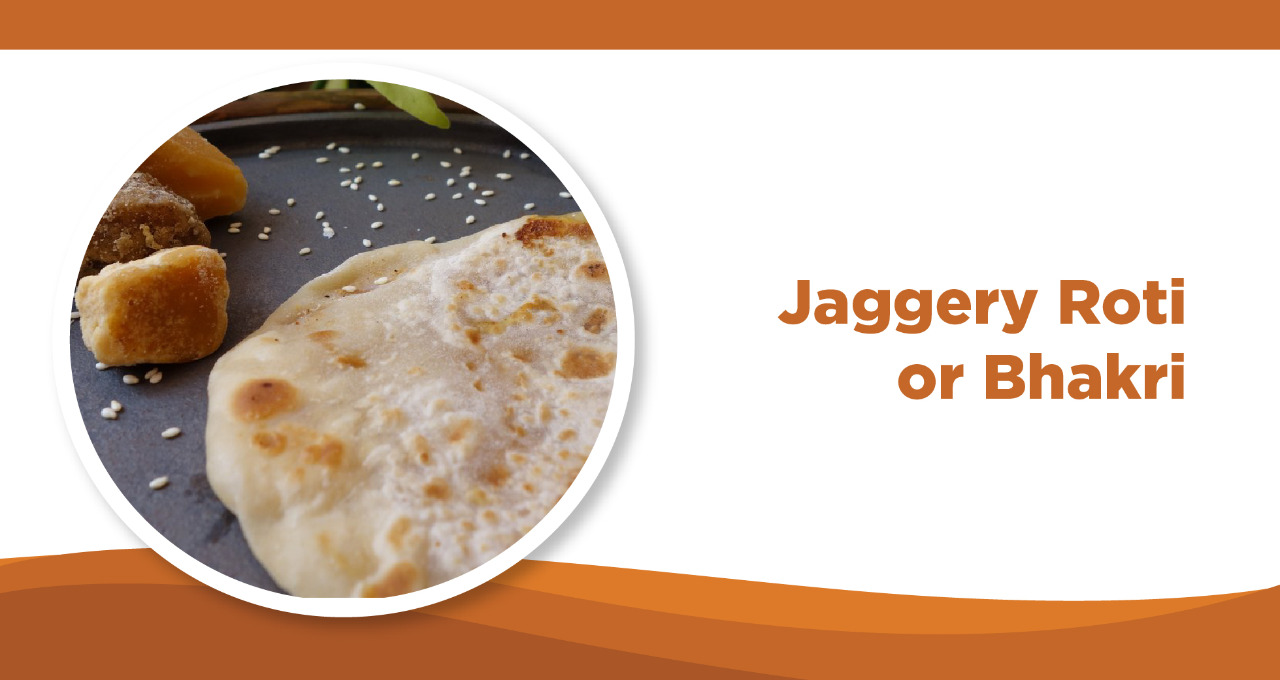 Jaggery Roti or Bhakri
Ingredients: Wheat flour, jaggery, cardamom powder, almonds, ghee, and salt.
Recipe:
Knead the dough using wheat flour, salt, and ghee.
Let the dough rest for 20 minutes.
Make a mixture of almond powder, cardamom powder, and jaggery.
Add the stuffing in the chapatis and cook it in a pan.
Risks Of Giving Excess Jaggery To Your Kids
Although jaggery has many health benefits it is best to consume jaggery in moderation as it is still 97% sugar. Giving excess jaggery to kids may result in harmful effects such as:
Sugar addiction leading to possible risks of cavities and diabetes.
Over consumption of calories leading to a possible risk of obesity.
Adverse reactions such as mild rashes, stomach problems.
Read more: 21 Iron Rich Foods for babies and toddlers
Want to share your experience as a mom with other moms through words or images? Become a part of the Moms United community, click here and we will get in touch with you
null
null