'Why does your child speak in Hindi?' 'Beta, say Good evening to Uncle and aunty!' 'Your child just said duddu and mumum. Doesn't she know its milk and water?' My child was not even 3 years old when I used to get these stares and comments every time she conversed with me in our language- Hindi. We live in a society where speaking in English has become imperative. If you do not speak in English then you have no future- no job, no friends, no social life. In fact, parents put so much pressure on a little child to learn the language, that most of the time they get confused as to what they have to converse in.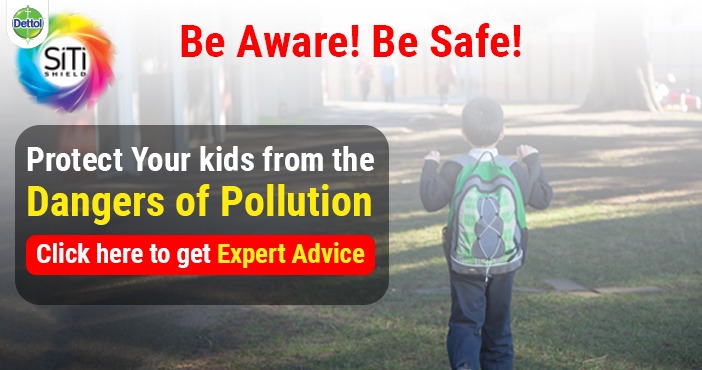 English is a very important language. In a diverse nation like India, it is only because of the English language that we can be united and easily understood in any part of the country and also the world. English holds an extremely important place because it is a socially relevant language and also useful for the global job market. But the question here is- why do we forget our mother tongue? Be it Hindi, Bengali, Tamil, Kannada, Oria, Gujarati or any other language. Why do we see more and more people teaching their toddlers to speak in English first and not in their mother tongues? Also read: 5 Ways To Speed Up Language Development In Babies For me, it was a mix of three languages. I come from a Hindi speaking family but born and brought up in Bengal. I have lived in Maharashtra as well for a very long time. So I know my mother tongue- Hindi, English, Bengali and I can understand a little bit of Marathi. When my baby girl was born, it was the happiest day of my life as it is for every mother. It was not a conscious decision but I started speaking and conversing with my baby in Hindi. She grew up to be a happy toddler and I conversed with her in Hindi and English and sometimes I scolded her in Bengali which always had her burst into laughter. Her first words were 'mmmm.. Ma' and I was thrilled! By the time she was two and a half, she understood English and Hindi but mostly while answering she used Hindi words. I wasn't much bothered about what language she is learning as my main concern was to get her to speak and socialise. But someone pointed out to me something during a family gathering.
We were in a remote area for a family wedding where there were cattle and farms near the house. All the kids were super excited to see a farm and yes they started singing the 'Old Macdonald song.' My little one was enjoying to the fullest. She started singing and dancing as well. Then the kids suddenly spotted a cow and a calf and ran towards it. One of the elderly came up to them and asked, 'Okay kids, what does the cow give?' Being super excited my girl yelled 'Dudduuuu''. 'What? NO! The cow gives MILK not Duddu', he almost yelled at my little one who looked surprised and came up to me. 'Mumma, cow duddu?' she asked me. 'Yes, dear, you are correct. Very good,' I said appreciating her. 'It is high time you conversed in English with your kid. What are all these words you are teaching her?' said the elderly. There was no point in arguing with him at that time and so I left the place along with my child. Also read: 5 Incredible Benefits Of Storytelling For Kids On returning home I got back to being busy with the kid and looking for play schools. But I always had this thing in my mind- is it really bad if the child is speaking in her language? When she started going to play school her teachers were very happy to see her progress in speaking and making friends. She was also one of the naughtiest children in class. As I was curious I asked the teacher in what language do they converse with my child? 'We talk to them in a language they are most comfortable with and can understand and express themselves in,' she replied. 'We teach them all English rhymes, names of colours, animals etc but if they have difficulty in talking in one language, we switch to their language, mostly in Hindi.' This was a relief for me. I was happy to see my daughter learn to speak and express her feelings to me and other family members. We have always been a family that reads a lot and so my daughter was introduced to books even before she turned 1. Now, when she started learning various words, she started recognizing the stories behind the books- both in Hindi and English. Today my daughter is there and half years old and can converse in Hindi, English and knows few Bengali words as well. Also read: 12 Best Tips to Teach GOOD HABITS to children I am not saying that you should not teach English to your child. Of course, you should, as early as possible. But do not put the pressure on your child of speaking only in English. Encourage the child to speak in their mother tongue as well.
Why is it important to know your mother tongue?
Research has shown that children who have a solid foundation of their mother tongue, can grasp other languages far better than children who have limited vocabulary in their mother tongues. Thus learning the mother tongue is like a stepping stone towards learning any other language. If you have great command over your mother tongue, then you will definitely have great command over English as well. The mother tongue connects children to their roots, their culture and their elders. There are so many children whose grandparents or family members do not know any other language except their own. Children, if they know their language, can converse with all age groups and can be close to their culture. Many folktales in India are in the regional dialects. My husband is from Himachal and my mother in law tells stories to her grandchildren in 'pahari'' language. In this way, children get to be with their elders, spend some quality time with them and also learn about their culture. Also read:
10 Principles of Good Parenting
Children should not feel ashamed in speaking their own language. Neither should they look down upon someone speaking it. This can only change, if we as parents change our outlook and stop forcing English words and jargons towards kids. Let them be kids, let them enjoy and learn at their own pace. It is our job to provide them with resources like good books, a good environment for learning and an open mind.
Want to share your experience as a mom with other moms through words or images? Become a part of the Moms United community.
Click here and we will get in touch with you
null