Pregnancy brings with it a plethora of challenges and the would-be mom has to be extremely careful in everything that she does. Be it going to work or eating spicy golgappas; she needs to put the health and safety of her baby first. It is very important for a pregnant mum to wear comfortable footwear since she's carrying an extra weight on herself. Most women experience a discomfort followed by swelling in the feet somewhere around the second trimester of pregnancy. Hormonal changes can trigger excess sweat and you might want to rearrange your shoe closet.
Things to remember while buying footwear during pregnancy: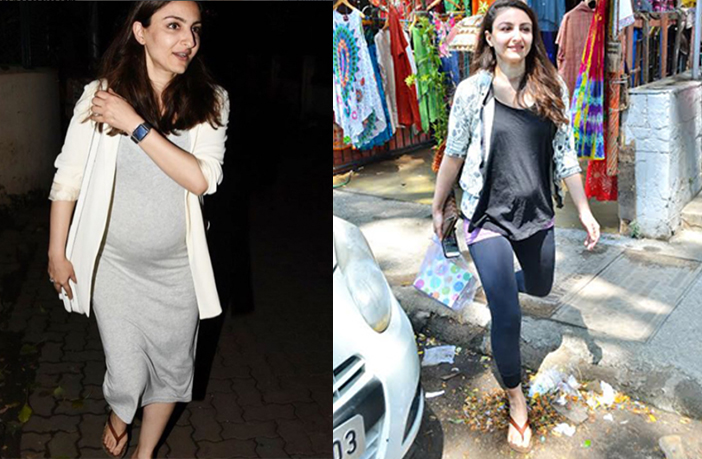 Image Source: NewsDog & indiatvnews.com
Since balancing becomes a huge task due to the extra weight, it is advisable to wear flat-soled shoes so that you do not trip. One should avoid wearing heels as it is difficult to balance them.

If you still need to wear heels for a party than go for a maximum of two-inch heels and not more than that. You can try block heels instead of pencil heels or other pointed heels. It will give you wider space.

Platform heels are the safest bet in case of heels since these have a uniform heel throughout the shoe.

Your footwear should be wide so that the soles of your feet are able to sit comfortably on the shoe and your entire body weight is equally distributed.

Choose footwear that is non-slippery. They should have a deep design at the back of the shoe in order to prevent slipping.
You might also like: 11 Remedies For swollen feet during pregnancy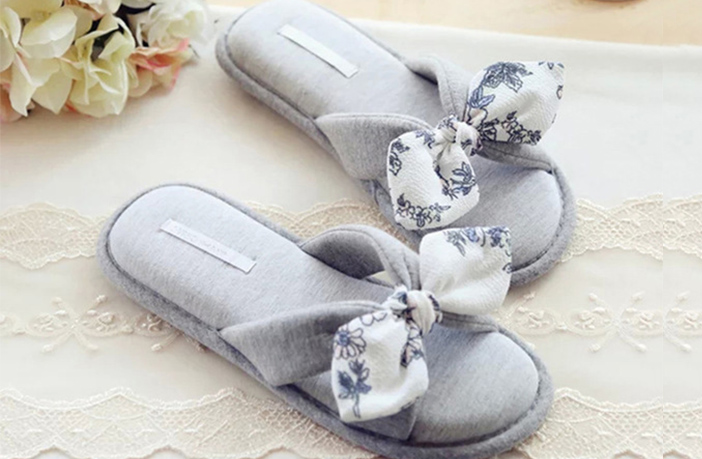 Image Source: aliexpress
For bathroom slippers, the rubber of the shoe should be sturdy so that it can bear your increasing weight.

If you have a lot of swelling, go for footwear that gives you more space and is able to accommodate your feet in spite of the swelling.

The inner side of your footwear should be made of a material that keeps your feet dry and sweat-free.

While going for a walk, sneakers and sports shoes are the most comfortable.

For any casual outing, a pair of crocs or sandals is the best choice. Not only are these low heeled, they also allow your feet to breathe.

Last but not the least, your footwear should be easy to put on and remove and should not require the use of your hands. You'll find it almost impossible to bend as you progress during your pregnancy.
Also read: 21 Home Remedies to get rid of pregnancy stretch marks
During pregnancy, Kareena Kapoor wore some really cool and comfortable footwear. Here are a few comfy and elegant shoes that every pregnant mum should have:
Happy Walking!
Read More: What could bleeding mean in pregnancy? Should I visit to the doctor?
Want to share your mommy experience with other moms through words or images? Become a part of the Moms United community.
Click here and we will get in touch with you
null
null