If you are the parent of an infant or a toddler, diapers will definitely be an important part of your grocery list and a large part of your monthly budget. There are numerous diaper brands available, some more popular than others, some expensive and some reasonably priced. Since every parent works on a different budget, their choices are different. However, one thing is common among all parents – they all want the best for their children.
There are three main categories of Diapers
Pant Style Diapers
Regular diapers or Tab Style diapers
Reusable cloth diapers
You can choose anyone from these as each has its pros and cons.
Pant style diapers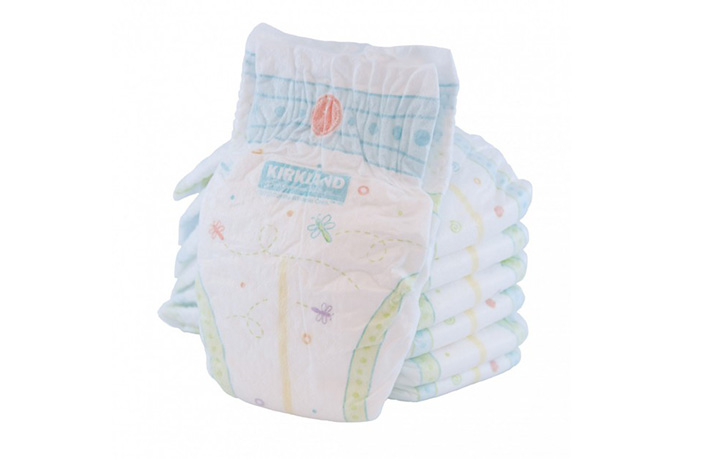 Pros:
Can just be slipped onto the baby like an underwear or shorts.
If your child is able to stand, if need be, you can put these diapers on without laying the baby down on a changing table or mat.
These come in sizes S, M, L, XL to suit your growing baby's needs.
Cons:
If the baby has had a particularly large or messy motion, taking these diapers off can leave a trail of mess along the baby's legs, which is a huge put-off.
Are more expensive than the regular tab-style diapers.
Pampers Pants: These come in sizes S, M, L, XL taking care of your baby's diaper needs right from a few months to about 3-4 years of age. According to most reviews, these diapers are highly absorbent with almost no leakage and are even suitable for night-time use.
Huggies wonder pants: Just like the other diaper brands, these come in sizes S, M, L, XL to suit your growing baby's needs. Even though some users have found this comfortable for their babies, some find it less absorbent and not good enough to last an entire night.
Mamy Poko pants: Mamy Poko was the first brand to launch pant-style diapers in India and they come in a full range of sizes. This diaper is soft and has high absorbency levels. However, users find its dry cover ineffective. Even though it soaks up wetness, it does not keep the baby completely dry.
Easy Teddyy baby diaper pants: This is the most economical option and comes in all sizes S, M, L, XL. Even though users find it soft and easy-to-use, some users do complain of leakage and rashes on prolonged use.

Regular diapers or Tab Style diapers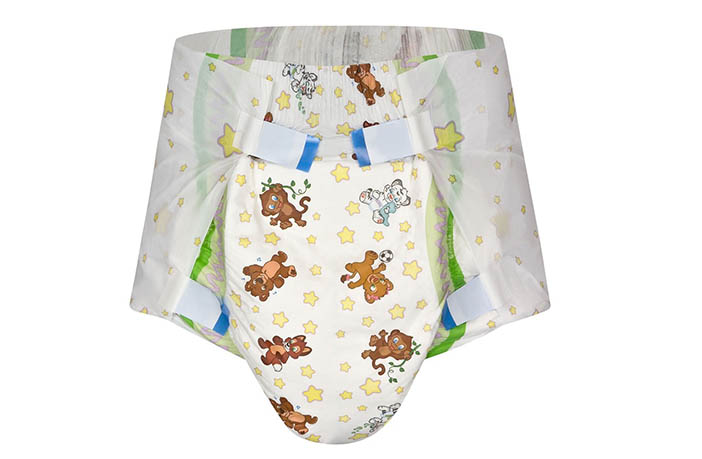 Pros:
More affordable than pant style diapers
The mess is easier to contain when taking off the diaper.
Cons:
Cannot be put on the baby without a changing table or mat and this can be especially difficult while travelling.
Pampers Active Baby: They are similar in every aspect to Pampers pants except they are tab-style diapers. If you prefer tab style diapers, Pampers active baby is the best choice.
Huggies Dry: These are soft and comfortable for babies. However, they do not have the stretchable velcro tapes on the sides which can cause fit and leakage issues. They also do not have a wetness indicator like Pampers.
Libero open style diapers: These are similar in quality, and ease of use to pampers. Their top layer dry cover is found to be more effective in keeping the baby dry by some parents. They come in a variety of fun prints and patterns too. However, these are a little more expensive than the other diaper brands out there.
Teddyy Baby diapers: These are one of the most economical diapers in the market and cost significantly lesser than the other diaper brands out there. Their absorption and dryness levels are good but the outer cover has a plastic feel and can cause irritation to some babies.

Reusable cloth diapers: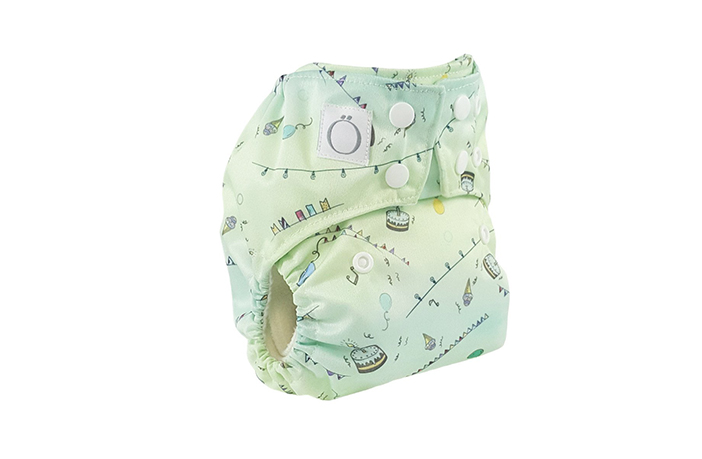 These diapers come with an outer cover which is like a regular diaper made of high-quality fiber. On the inner side, they have reusable, absorbent inserts which do the job of diapers i.e, of soaking up urine and holding in poop. The inserts can be washed and reused like a regular cloth diaper. The outer covers come in attractive colours and sizes and each diaper comes with more than one insert. You could also purchase multiple inserts separately.
Pros:
Even though they an expensive buy, they work out to be more economical in the long run because of their reusability factor.
They are cute. You could choose the pattern and colour based on your likes or the baby's gender.
They are nature-friendly. By using these you are not contributing to the earth's waste any further.
They are completely chemical free and you can wash them in a baby safe detergent at home.
Cons:
Washing and keeping the reusable insert clean can be off-putting especially when the baby is older and on solid food, so is passing more solid motions.
They are bulky to carry and take up a lot of space in the nappy bag.
The best reusable cloth diapers you could buy in India are
Bum Genius: The oldest and the most popular brand. Also the most expensive at approx Rs. 1320 for a diaper.
Bum Berry: A mid-priced reusable diaper brand. The diaper is adjustable according to the baby's size and weight. One diaper costs approx Rs. 760.

Baby Hug: These are in the same price range as Bum Berry and these too are easily adjustable.
Tiny care: This is more like a traditional cloth nappy used at home but with a soft cotton lining and a waterproof outer plastic cover. They have to be changed after every use. However, they offer the same advantages of a cloth nappy – economy, no diaper rash and are eco-friendly.
No matter which diaper brand you choose to use for your baby, there are a couple of points you need to keep in mind:
Change your baby's diaper as soon as it is full. Even the best diaper brands do not soak urine 100% and the more a baby's gentle skin is in contact with a wet or dirty diaper, the more likely it is to break into a diaper rash.
Air out the baby's bottom between diaper changes. After cleaning your baby, leave them uncovered or with a cotton nappy to completely dry his skin before putting on another diaper.
If you are using wipes to clean your baby, make sure you use unscented ones made specifically for the baby.
Do not use dettol or any other disinfectant to wash the baby's bottom. Disinfectants are harsh and can irritate the baby's gentle skin.
You could apply a diaper rash cream on your baby while using a diaper. There are a number of over-the-counter brands available, but you could consult your paediatrician on what is most suitable.
Do not use talcum powder on the baby to keep him dry. Even though talcum powder might provide the feeling of dryness, the American Academy of Paediatrics has linked the excessive use of talcum powder in babies to respiratory problems if they inhale the particles.
null
null