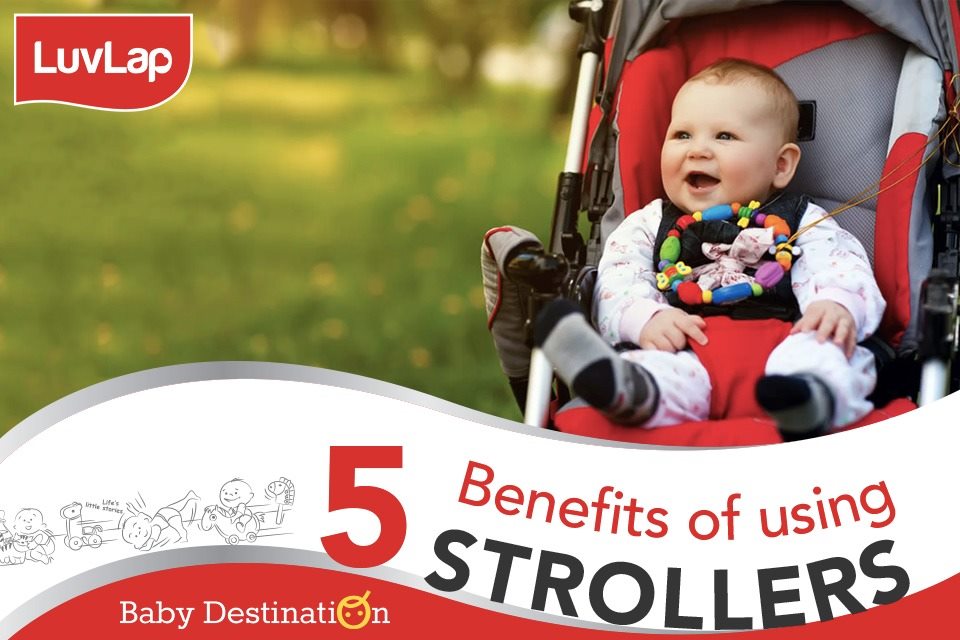 A stroller is a convenient and helpful aid to take your baby out on long or short trips. Besides that there are many benefits of using a stroller. Take a look at these benefits of using strollers.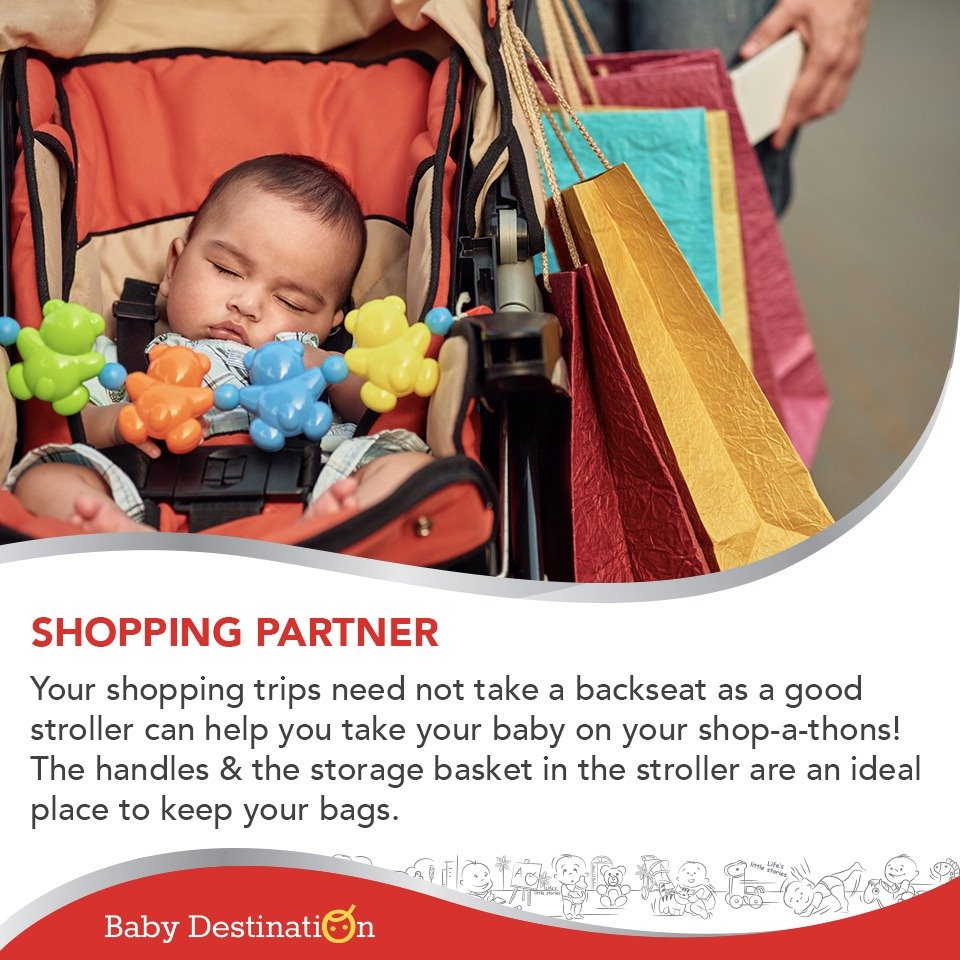 Your shopping trips needs not take a backseat as a good stroller can help you take your baby on your shop-a-thons! The handles and the storage basket in the stroller are an ideal place to keep your bags.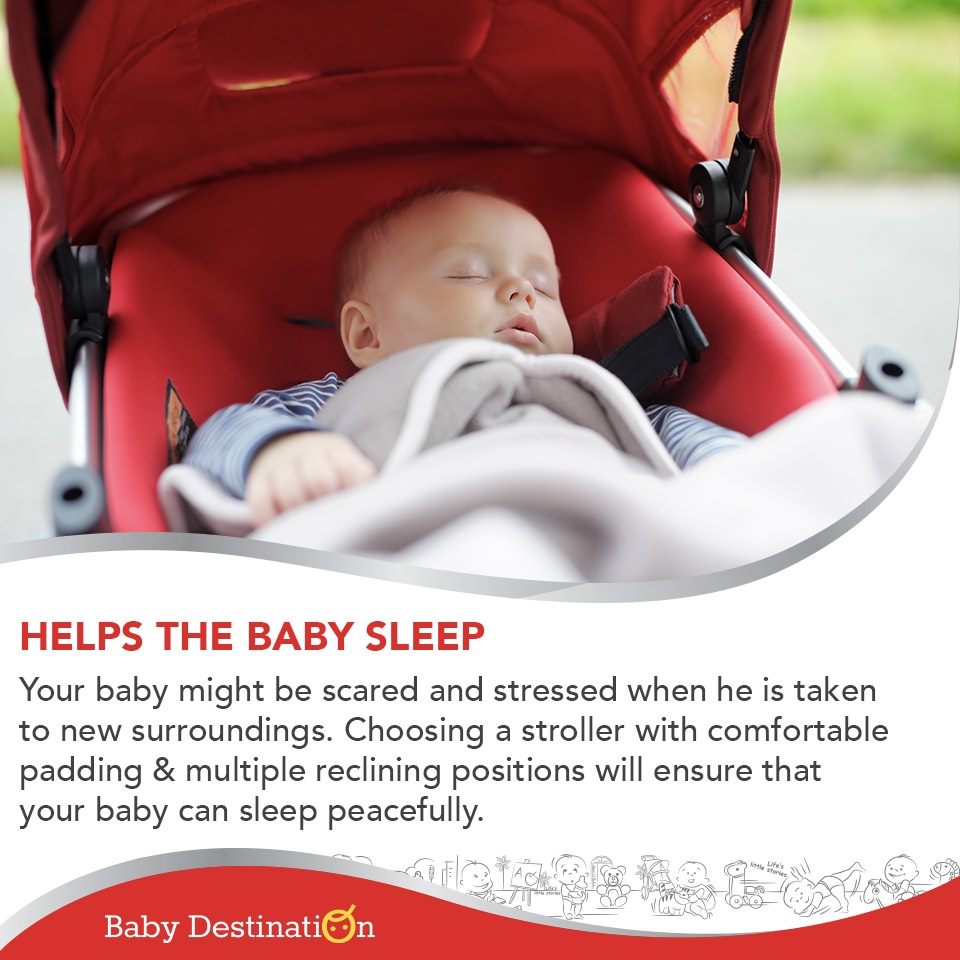 Your baby might be scared and stressed when he is taken to new surroundings. Choosing a stroller with comfortable padding and multiple reclining positions will ensure that your baby can sleep peacefully.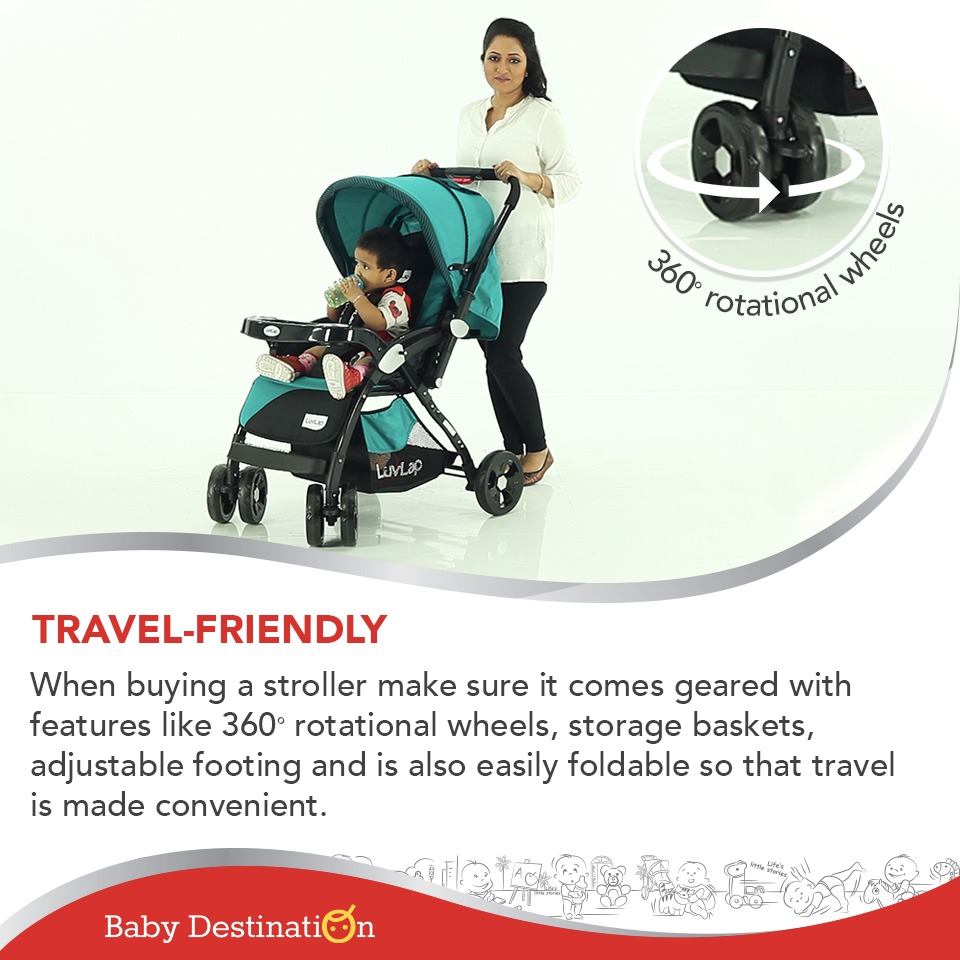 When buying a stroller make sure it comes geared with features like 360० rotational wheels, storage baskets, adjustable footing and is also easily foldable so that travel is made easy.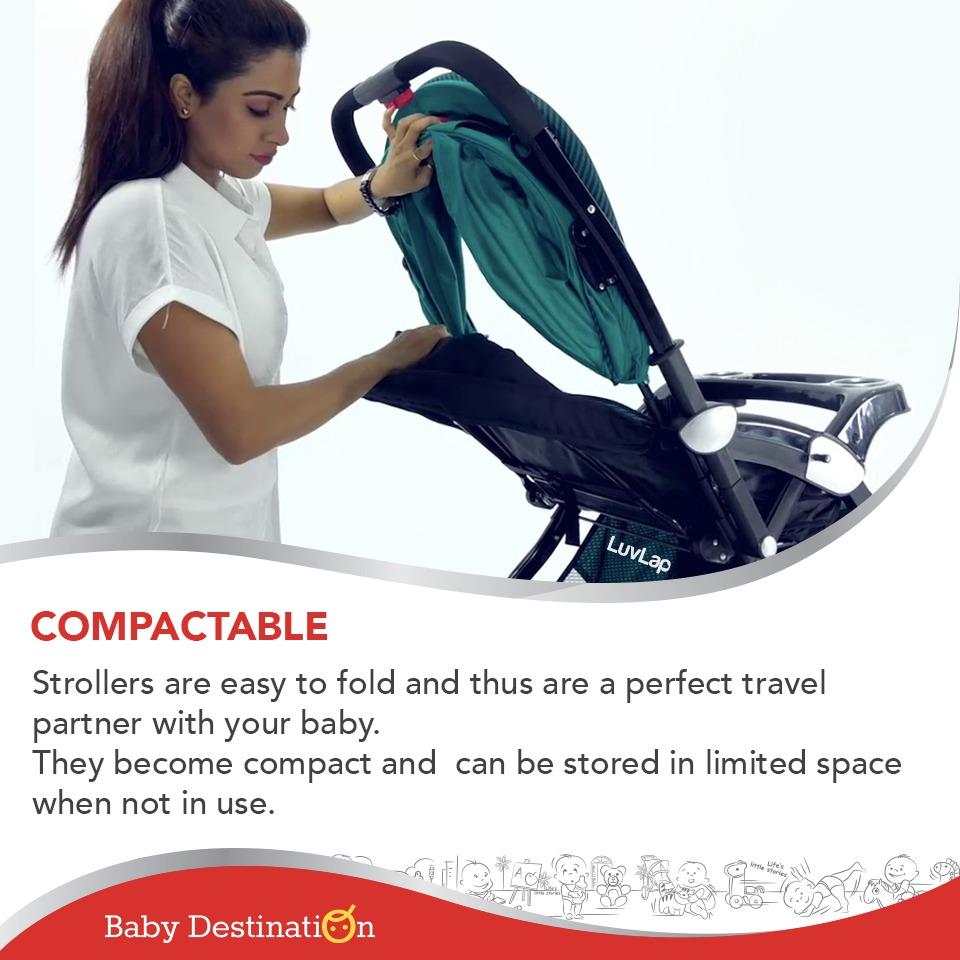 Strollers are easy to fold and thus are a perfect travel partner with your baby. They become compact and can be stored in limited space when not in use.
A good stroller is one of the safest ways to take your baby outdoors. Choose a stroller that comes with a 5 point harness and rotational wheels with safety features like stopping wheels and swivel locks.Although a stroller is one of the best aids for any parent when it comes to taking their babies out and there are many benefits of using strollers, it can also cause trouble if parents aren't too careful. Let's take a look at some of the most common mistakes parents make with strollers: a. Not finding the right stroller Not many parents know this but it is a wise move to purchase a stroller in which the baby can lay flat. Most parents buy ones in which their babies can only lay semi flat. b. Covering the stroller with blankets Thick blankets can make the baby hot and uncomfortable and may also cause a heat stroke. A blanket on top can completely cut off air circulation as well. c. Mistaking the stroller for a shopping cart Do not use your baby's stroller as your personal shopping cart. There is a designated area in the stroller to keep your stuff. However, keep the weight limits of the stroller in mind. If you want to buy a stroller, click here.