Bedtime stories have been an important part of parenting for generations now. This simple activity can go a long way in helping you bond with your little one. It is a soothing activity for the child and the parent; simply perfect to unwind before bed. There is ample research available to support the fact that bedtime stories are extremely useful in facilitating the cognitive development of children. If you are looking for bedtime storybooks for toddlers, take a look at this list.
When can you start reading bedtime stories to children?
The earlier you begin, the better. The kinds of stories that you would read out to your child differ with age. Bedtime stories are extremely important in the early development of your child. Unlike popular belief, there is no need to wait until the child begins to talk. You can begin from early infancy.
Also read: 9 Must-Have Picture Books For Your Preschooler
This helps the child recognize rhythms, sounds, and even language. According to studies, children who listen to bedtime stories as part of their routine are more likely to develop an interest in reading. They also have much better language skills.

Start by reading out a book for a few minutes. Then increase the time as per the age of the child. Make sure that there are no distractions like toys or the TV when you are reading out to your child to ensure they reap maximum benefits.
How to choose bedtime storybooks for toddlers?
The age and the temperament of the child play a big role in the type of book they are likely to enjoy. For babies, touch and sound play an important role. So when you are reading a book to your child, you can even make noises and sounds to make the storytelling session even more interesting.

Toddlers love stories that have rhymes and funny words. They have favorite subjects, which may include animals, trucks and cars, princesses, robots, sports, and a lot more. Choose books based on themes and see what your child responds to the best.
It is also a good idea to introduce classics to your child when they are older. Think of stories that you enjoyed as a kid. Chances are that your child will love them too.
Age appropriate tips for better bedtime storybooks for toddlers
Here are some simple tips that will make it easier for you to choose books for your child. These tips will also make the process of reading a lot more fun for you.
From Birth until the first year
For infants, choose books and stories with simple rhymes that you can sing to the child. When you read out to babies below six months, hold them close and rock them gently while you do so.
When the baby is about six months old, he or she will love to look at colors, shapes, and even faces. The baby will reach out for attractive things. You can choose books that have fun textures, dangling pull ons, and goofy pictures along with a great story. Pillow books and quilted books are fun additions to the bedtime routine at this age.
By the time, the baby is a year old, he or she will be able to sit in your lap, reach out, and touch or even put the book in his or her mouth. Make sure that the book is made of cardboard or plastic. At this age, pointing out to pictures is a great way to make the bedtime story more interesting.
From 1 to 3 years
At this age, it is a good idea to take your baby with you when you go out to shop for storybooks. The child will probably pull out books that seem interesting to him or her. This will show you what subjects are of interest to the baby. When you are reading out the story, you can stop to ask a question like "Where is the Froggy?" and let your baby point to it. You can even encourage the child to talk to you through interactive questions like "Where did the Froggy go?" etc. By the age of two, children are able to remember some familiar characters from stories that you read out frequently. They may even ask you to read out their favorite storybook repeatedly.
Three years and above
This is the age when your little one can flip pages and tell stories in her own words. This is the age when you choose books that are related to the child's social setting. Stories that talk about going to school, teach lessons about making friends, sharing, and being well mannered are perfect for this age.
Top 10 Bedtime Storybooks for toddlers
Given below are some great bedtime storybooks for toddlers:
Age group- 0-2 years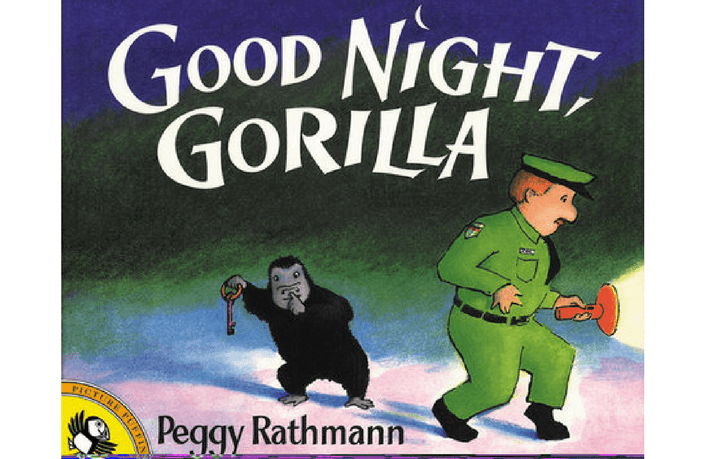 Image Source: penguinrandomhouse
Price: Rs.344
Even after the zookeeper wishes him Good Night, the mischievous Gorilla is not ready to go to bed yet. He wants to follow the zookeeper around and decides to let all the animals out. He is accompanied by the owls who are up all night.
Also read: 10 Most Recommended Books For Kids
This book is hilarious and has some of the most expressive illustrations. The author Peggy Rathmann has been awarded the Caldecott medal for her interesting and rib-tickling children's stories.
#2. Peek-a-Boo By Janet and Allan Ahlberg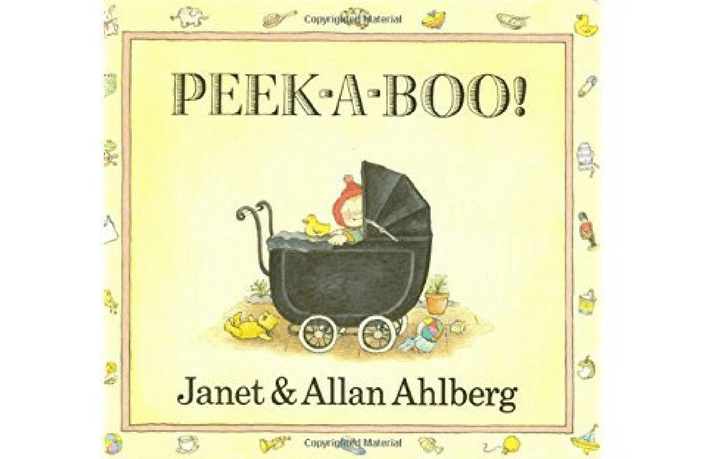 Image Source: amazon india
Price: Rs. 731.64
This book is a great first-time bedtime storybook option. It is an interactive book and perfect for children of this age group. This book shows a baby peeking through a cut out hole from his crib. It describes the different things that a baby sees in a day.
The book is presented in a simple rhyme fashion and talks about things that the baby sees such as the "tassels on his Grandma's shawl waving in the breeze," "Pigeons in the sky", "A dog going by" and even "a mother cleaning the windows". The book is beautifully illustrated and is sure to become a favorite.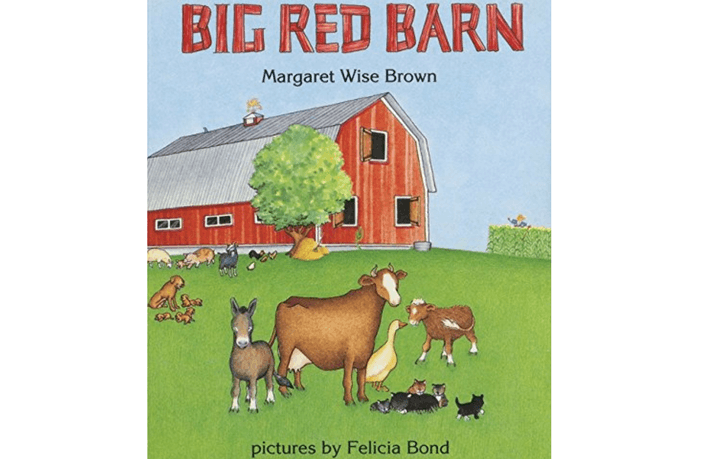 Image Source: amazon
Price: Rs.464
This is one of the best books if you want your kids to learn all about animals. It is a fun story about all the animals of the barn getting ready for their bedtime. Your toddler is sure to love this book as it is also coupled with some beautiful illustrations. The author, Felicia Bond has also written other popular bedtime stories for kids of this age group, such as the Good Night, Moon.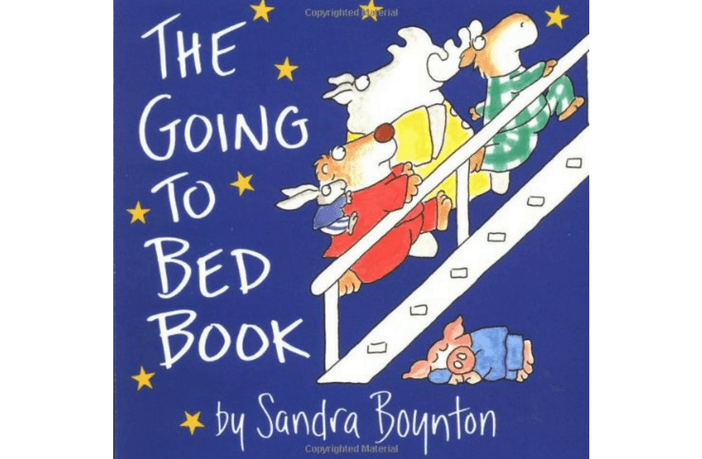 Image Source: amazon
Price: Rs. 519
This is a short and fun book to read for children in this age group. It uses animals to teach children about preparing for bedtime. All the animals on an ocean liner do everything that you want your child to learn such as brushing before bed, changing into their pajamas and even getting some exercise before going to bed.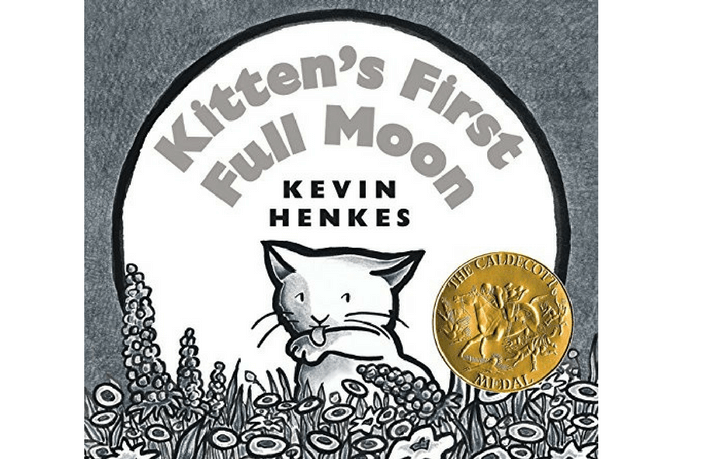 Image Source: amazon
Price: Rs.884
This is a great bedtime story to stir your little one's imagination. The story is about a cute little kitty that believes that the moon is actually a bowl of milk. She reaches for it and tries to get it, but in vain. The description of the moon is sure to give your child those cozy bedtime feelings that you want to bring out through a bedtime story. This book was also awarded as a New York Times Best Illustrated Book.
Age group: 2-4 years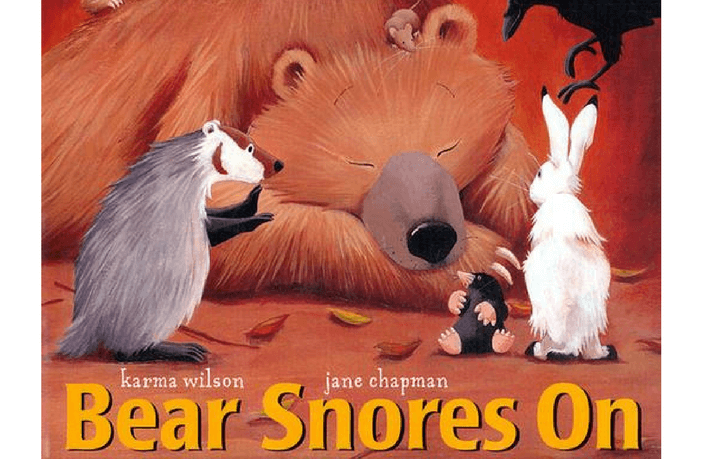 Image Source: sclibrary.info
Price- Rs.443
This is one of the top favorites among the Bear Book series written by Karma Wilson. This is a cute story of a bear who is not awoken from his slumber even when he has several guests gathering in his cave to stay warm. The mouse builds a fire, the hare makes popcorn and tea and the badger gives all the guests honey nuts to eat. All the crunching, slurping and even the burping does not wake the sleeping bear up. But when a pepper flake tickles his nose, the bear wakes up, furious. The animals then comfort the ear and party all night. Now, all the animals are asleep and the bear is wide awake!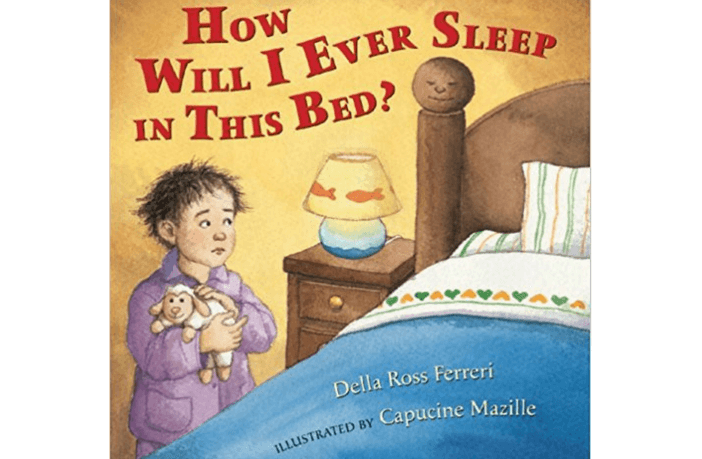 Image Source: amazon india
Price: Rs.1064
Getting your little one to sleep in their bed is a daunting task, no doubt. This book is about a little boy who is about to sleep on his own big bed. The bed is empty and scary for the little boy. He then fills it up with his cuddle little-stuffed animal pals. In the end, he is left with no room for himself!
Every stuffed animal has a unique character and the illustrations help teach your child why it is important to sleep on their own bed. It is a great book for parents who are getting their toddler to make this transition.
Also read: 9 Ways To Bond With Your Baby During Pregnancy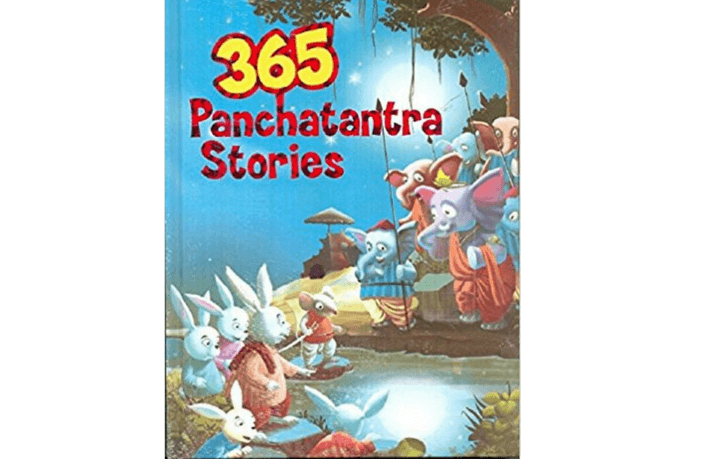 Image Source: amazon india
Price: Rs. 396
Read out some of the oldest fables from Ancient India. Each story uses interesting animal characters to teach children simple moral values. The stories are colorfully illustrated and can take your child into a whole new world of imagination. Stories like the "Monkey and the Wedge", "The Crane and the Crab", "The Story of the Blue Jackal", and several others make a great bedtime read.
Image Source: goodreads
Price: Rs. 320
This book contains five interesting short stories that you can read out to your kid. Wiggly the worm lives with his friends, Rattlesnake, Snarky Snail, and Muchy Mosquito in a backyard garden. Together they set out on a great big adventure to explore the world outside the yard.
The book is beautifully illustrated and also has fun activities for you to try out with your little one. This makes story time interactive and a lot of fun.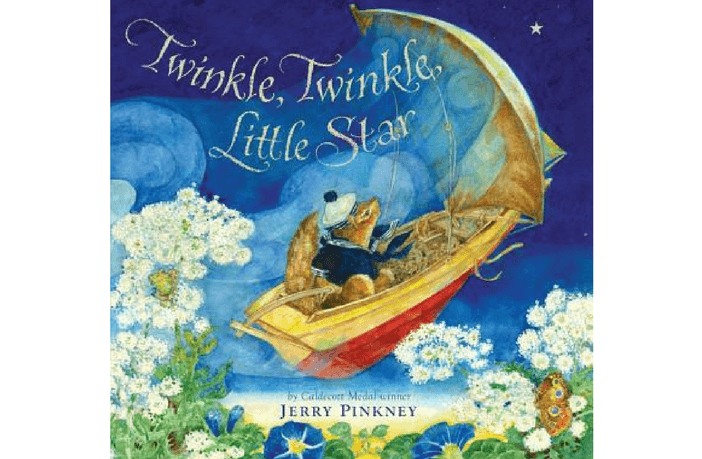 ImageSource: redtri
Price: Rs.1484

This bedtime story by Jerry Pinkney is one of the most popular children's illustrated books. The writer has also produced some other classics such as The Lion and the Moon. With this book, this lullaby, which is most popular among children, is accompanied with illustrations and beautiful paintings that beautifully describe what dreamland would be like. It is a great way to improve the imagination of your little one while making sure that they dose off an set sail for their own dreamland.
Also read: 9 Ways To Bond With Your Baby During Pregnancy
Every child grows up with his or her own collection of bedtime stories that form an integral part of their childhood memories. If you too have some names of stories we have missed out, please feel free to share. We will be happy to add to and update this post.
Want to share your experience as a mom with other moms through words or images? Become a part of the Moms United community. Click here and we will get in touch with you
null
null