The benefits of reading to children have been proven by hundreds of studies led by education experts. Children become readers in the laps of their parents, and it's never too early to start reading. Some parents question the wisdom of reading to a 5 month old baby, who isn't even able to sit up properly. However, research has proven that babies who were read to from infancy, have better vocabulary and communication skills. You can take a look at the wonderful bedtime story books for babies.
Benefits of Reading to Babies
Reading to your baby daily helps in the following areas:
It introduces your child to the concepts of numbers, letters, colors, and shapes.

It also helps them understand the concept of a story and gives information about the world around them.

Builds concentration, memory and cognitive skills.

Lift the flap books leads to better hand and eye coordination.

Great for bonding and cuddling time to both mommy and baby.

It will bring you great joy when the baby repeats a word from the book.

By the time babies are one year old, they would have already learned all the sounds they need to speak their native language.

The more words she hears, the better she'll be able to talk.
Also Read: 10 Principles of Good Parenting
10 Best Bedtime Story Books for Babies (Age 0 to 12 months)
#1. Dear Zoo — Rod Campbell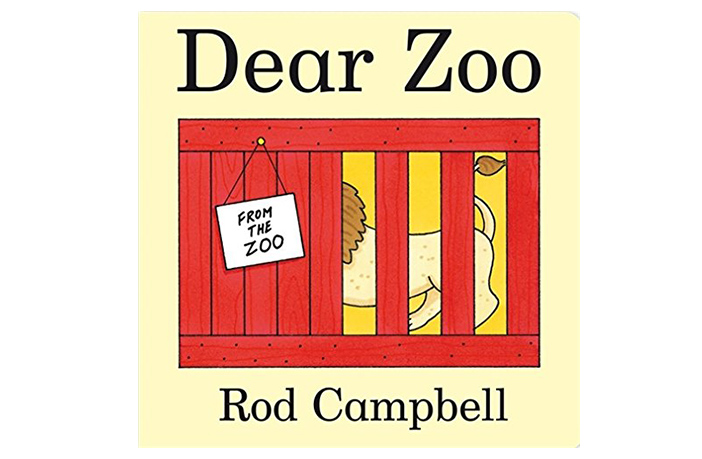 Image Source: amazon.co.uk
It's a book about a child who writes a letter to the zoo who wants a pet. The zoo sends various animals but they were all unsuitable for one reason or the other. At last, they send him a puppy, "He was simple, I kept him" says the kid satisfyingly.
The book will help your child to understand and memorize the names of the animals. The book has enough information to be used as a starter, and also it's a perfect combination of sound words and images which will let your child focus on both properly and not get confused.
#2. Moo, Baa, La La La! — Sandra Boynton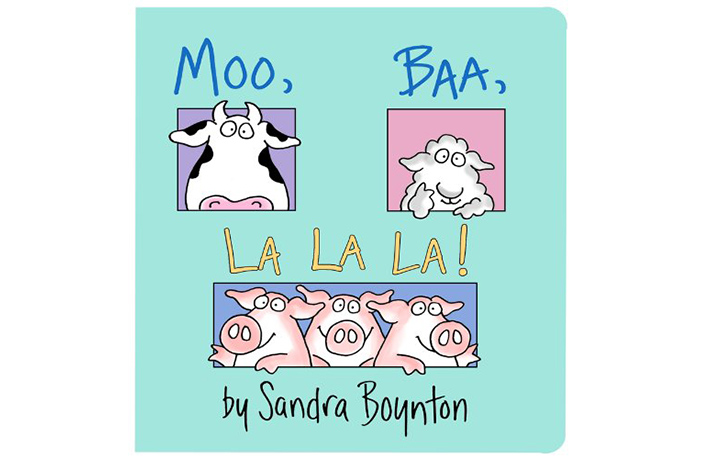 Image Source: Amazon India
This is a fun board book for kids of all ages. It's a book that not only introduces your tiny tot to animals but also helps them learn the animal sounds. Children begin to pick up animals sounds at a very early age as they want to imitate the sounds they hear.
You will begin to hear your kiddo oinking, baaing, mooing before you even realize it. In addition to the very humorous text, the pages are filled with colorful and eye-catching illustrations to keep your baby interested.
#3. Hop on Pop — Dr. Seuss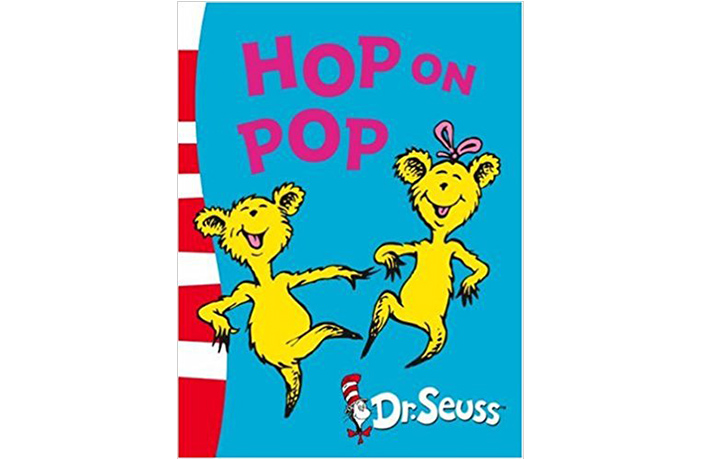 Image Source: amazon.co.uk
Dr. Seuss is one of the best children's author of all times. In this book, he introduces your baby to rhyming words like Pup, Up and Cup, Mouse and House, Pop and Hop and many more!
This book acts as a great confidence booster for children when they realize that they can pronounce so many words correctly just by changing the first letter. Excellent book for early vocabulary building.
#4. Where is Baby's Belly Button? — Karen Katz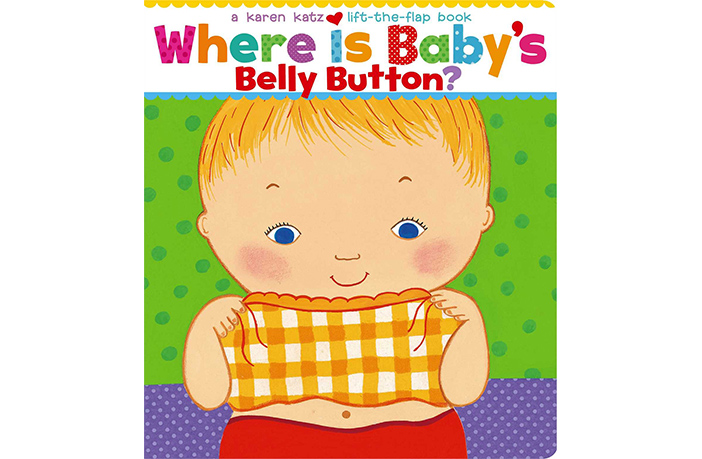 Image Source: amazon india
This very popular board cum flap book comes with numerous flaps that kids have to lift, to search for the Baby's eyes, mouth, nose and finally it's belly button!
Not only is this an amazingly presented and interactive book, but also it is very informative and educational which teaches kids to locate their body parts. And the fact that they can relate this book with themselves, keeps them more interested in reading further.
#5. The Very Hungry Caterpillar — Eric Carle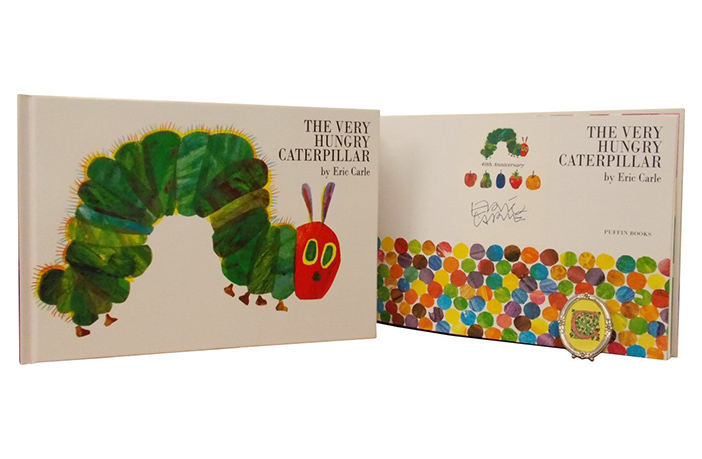 Image Source: Cole's Books
This book is a beautiful story that introduces the journey of a caterpillar from the time its birth to the stage it becomes a butterfly. This book is considered one of the greatest childhood classics of all times and rightly so!
Eric Carle has used a unique way of presentation by collage illustrations and "eaten" holes in the pages. It helps the child to count and to be able to identify a butterfly's life stages! It's something you wouldn't want your child to miss.
#6. One Family — George Shannon and Blanca Gomez: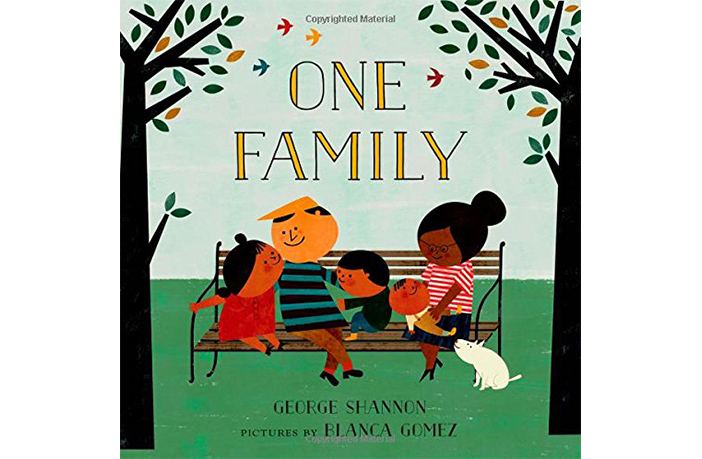 Image Source: amazon india
A new addition to book showcasing multicultural families of many sizes, which is great considering today's cosmopolitan culture. This book, also helps in counting by instilling the basic concept that 'one' implying a single item and also a collection of things.
You might also like: 100 Game Ideas for kids- Age group 3-7 years
#7. Usborne's "That's not my" series — Fiona Watt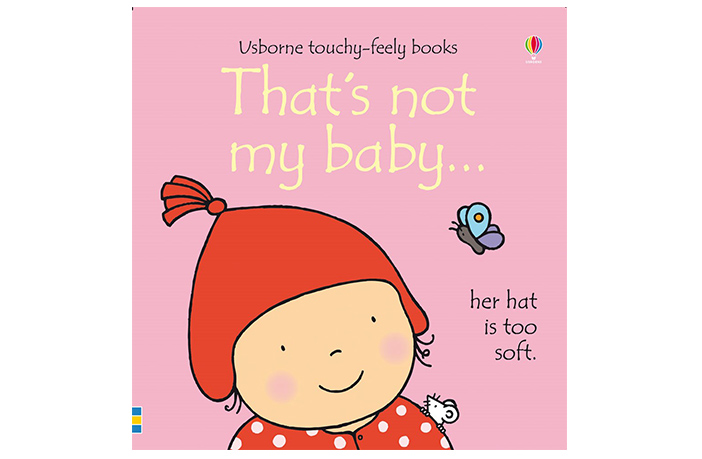 Image Source: Usborne Publishing
Usborne's That's not my Lion, That's not my Monkey, That's not my Pirate and the entire series makes for great reading for babies. They enjoy the different textures in these touch and feel books.
The illustrations by Rachel Wells are really wonderful and will surely keep your baby entertained.
Click here to view these books
#8. Bedtime Little Bear (Picture Flats) — John Lancer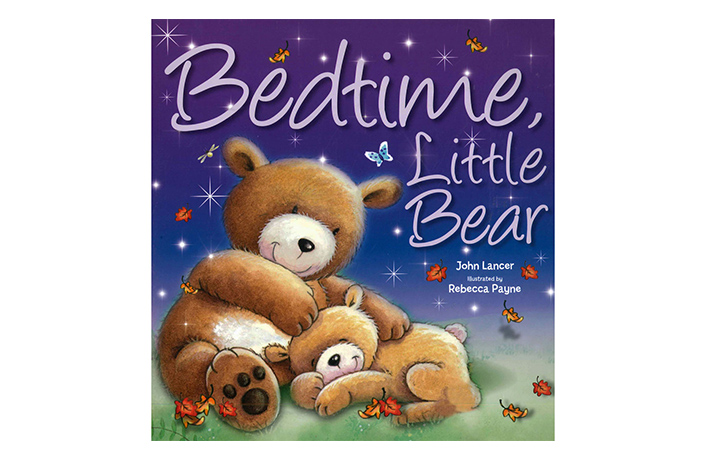 Image Source: theworks.co.uk
This is the perfect bedtime story. The Little Bear doesn't want to sleep, as he wants to keep playing. When the Mother Bear and other animals call to him, he pretends as if he cannot hear them. Will the Little Bear get home before night falls? Read this story to your bub to find out in this beautiful bedtime story.
#9. Little Monkey: Finger Puppet Book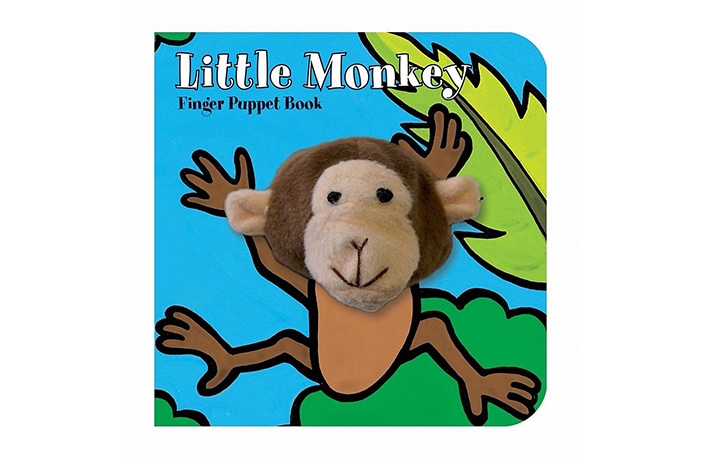 Image Source: City Sprouts
This book is a great puppet book about a little monkey that swings from vine to vine. The book has a permanently attached finger puppet and peek-a-boo holes on every page. This super interactive book gives both parents and children a fun way to read and bond together
Also read: 10 ways to celebrate X-mas under a budget yet make it special for your kids
#10. Peppa Pig: Peppa's Super Noisy Sound Book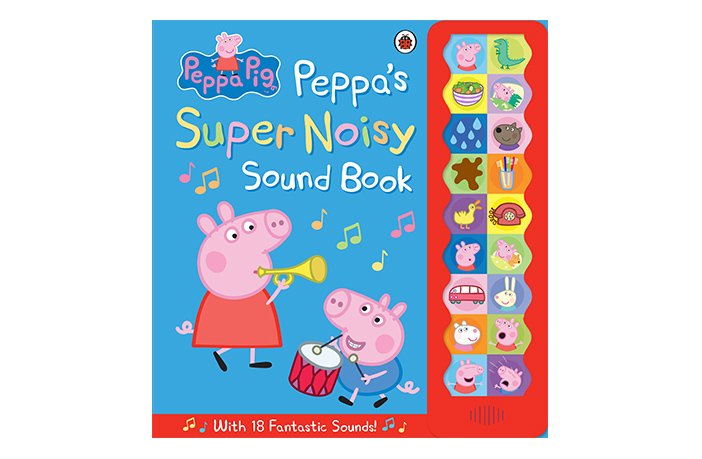 Image Source: Amazon India
Based on the BAFTA award-winning cartoon series, this book introduces your baby to Peppa and George's adventures. Peppa Pig has become very popular with kids these days!
In the book a very quiet day turns very noisy with 18 sound buttons! Your baby can press them as you read the story making it a very interactive and interesting book for your kiddo!
Read More: 10 Best Learning Toys For Kids (12 – 18 Months Old)
We hope that this list of bedtime story books for babies has come of big help to you and your baby. Happy reading and growing!
Want to share your mommy experience with other moms through words or images? Become a part of the Moms United community. Click here and we will get in touch with you
null
null