Near or far, every mother is best friend for her daughter. Since she is a woman, no one can understand a daughter more than her mother. Even if you disagree with your mother over something, you know that it is only a mother to whom you can disclose any and everything. A mother teaches her daughter a lot of things starting from doing potty in the toilet to handle relationships in life!
Here are 7 mother-daughter duos of Bollywood, who share an amazing relationship:
You might also like: 7 Popular Bollywood Celebs who've had a Caesarean Delivery
#1. Tanuja and Kajol Mukerji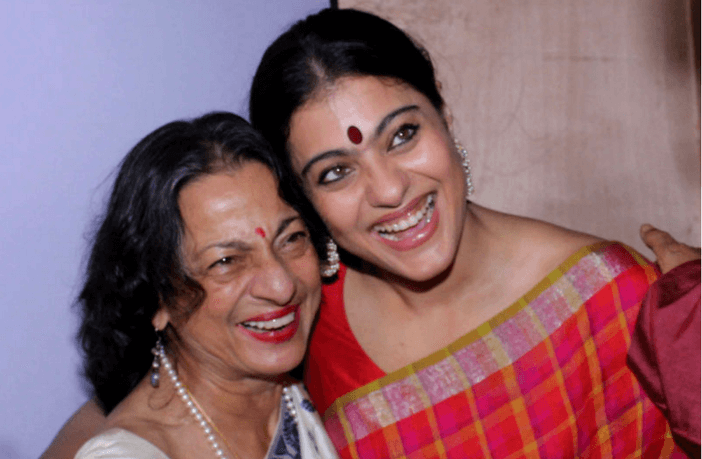 Image Source: NDTV Movies
Tanuja Mukerji is one of the most talented actresses of Hindi Cinema and she has given the industry one of its most celebrated and versatile actresses – Kajol. They spend a lot of time together. Tanuja and Kajol celebrate the famous Bengali festival of Durga Puja together along with Ajay Devgn and their kids Nysa and Yug.
#2. Sarika Thakur and Shruti + Akshara Hassan
Sarika Thakur started acting at the tender age of 4 but when she became a mother, she left work and made sure that she was there for her daughters Shruti and Akshara all the time. So, when she met with an accident some time back, both the daughters took turns to be with her and never left her alone!
#3. Sharmila Tagore and Soha Ali Khan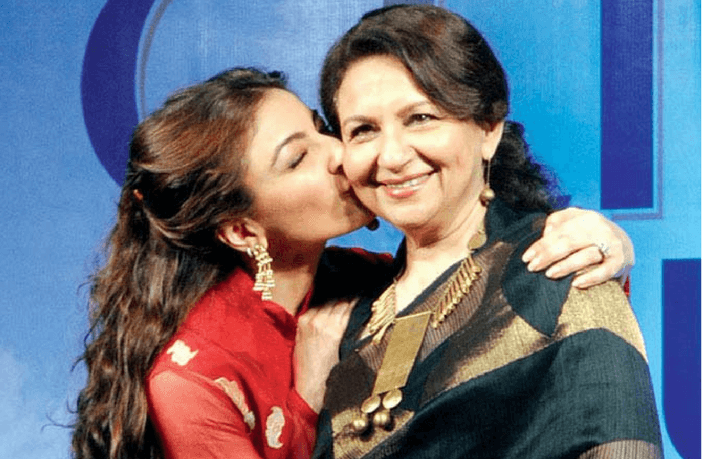 Image Source: mid-day
The gorgeous actress of yesteryears had already set the benchmark for her beautiful daughter Soha Ali Khan. Soha acknowledges the fact that her mother is a superstar and for her, the biggest compliment is when her mother watches her film and gives an honest opinion. Soha was all praises for her sister-in-law Kareena Kapoor as she had worked throughout her pregnancy just like her mother Sharmila Tagore. Soha has become a mother to an adorable daughter Inaaya. We hope they have an amazing chemistry too!
Checkout– What Karan Johar has to say about Premature babies care
#4. Hema Malini and Esha + Ahana Deol
Veteran actress Hema Malini, who was popularly known as the Dream Girl continues to look young as ever. The happiest moment of her life was when her daughter Esha was born and now that Esha is also experiencing the joys of motherhood with her daughter Radhya. Hema's second daughter Ahana is also a mother of a baby boy and Hema is happily playing the role of nani to her grandchildren.
#5. Dimple Kapadia and Twinkle + Rinke Khanna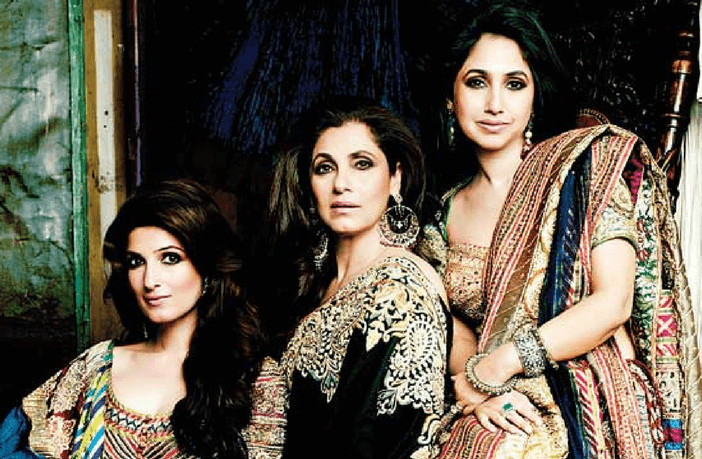 Image Source: DNA India
The heroine with the densest and stunning mane on her head, Dimple Kapadia is no less than a diva and her daughters Twinkle and Rinke aren't far behind either. Twinkle has established herself as an author and just like her mother; she is very classy and stylish. Dimple Kapadia was in tears at the launch of her daughter's book.
#6. Lillete Dubey and Ira + Neha
The dynamic theater actress Lillete Dubey is most remembered for her roles in Monsoon Wedding, Zubeida, and Gadar. Her daughters Neha and Ira are her lifelines. Both her daughters have also followed suit and worked in theatre as well as films just like her and their father Ravi Dubey.
#7. Soni Razdan and Alia Bhatt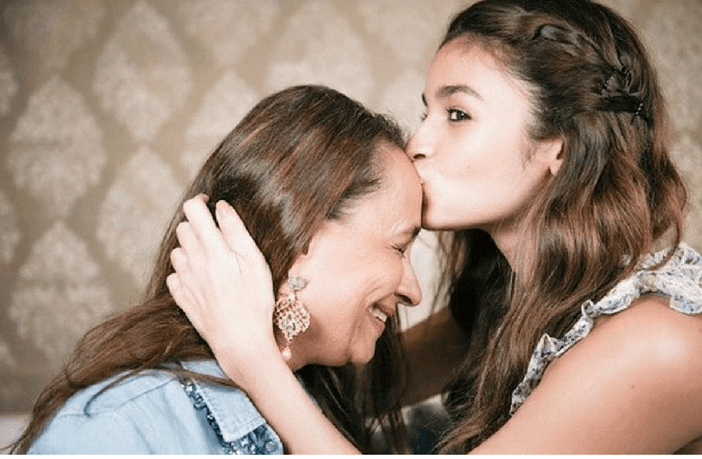 Image Source: DNA India
Alia Bhatt describes her mother Soni Razdan as a superwoman and a super mother as she is her friend, manager, therapist, and doctor. She loves to spend time with her mother but is unable to do that because of her hectic schedules. Mom Soni Razdan is pretty chilled out and knows Alia is independent and can handle work pressures well.
A daughter is like a mirror for her mother. These Bollywood mothers and daughters not only share a great chemistry; they also resemble each other!
Read more: Father plays a crucial role in raising Triplets| Farah Khan
Want to share your mommy experience with other moms through words or images? Become a part of the Moms United community. Click here and we will get in touch with you
null
null