A few decades back, adoption wasn't very common and it was only considered as the last option if a couple were unable to have kids biologically. Thanks to our Bollywood celebrities who have adopted kids and broken the societal norms. Another intriguing fact is that more and more single men and women from Bollywood are coming forward to enjoy parenthood through adoption.
These celebrities have adopted children irrespective of the fact whether they can or cannot produce kids biologically. Now that's something we all should learn from. They wanted to become parents and they opted to adopt instead of going the biological way. It is really a win-win situation in which there is no increase in the population, a homeless child gets a family and you become a parent!

Also Read: 10 Principles of Good Parenting
Here are 8 Famous Bollywood Celebrities who have adopted kids:
#1. Raveena Tandon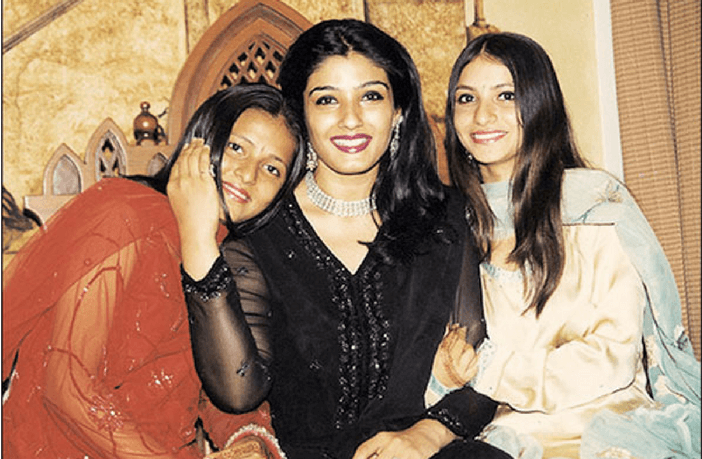 Image Source: dotcomseries
This actress was perhaps the first one to take the bold step of adoption in the year 1995. She adopted two girls aged 8 (Chhaya) and 11 (Pooja) while she was unmarried and went on to become a single mother. She got married to Anil Thadani in 2004 and they have two children together – Rasha and Ranbir. Chhaya and Pooja are married now and Raveena became a grandmother in the year 2014 when her daughter Pooja gave birth to her baby. Raveena said in an interview, "MY DAUGHTERS ARE MY BEST FRIENDS. I REMEMBER, WHEN I GOT MARRIED, THEY WERE THE ONES WHO SAT IN THE CAR AND LED ME TO THE MANDAP. AND NOW, I GOT THE CHANCE TO WALK THEM DOWN THE AISLE. IT IS SUCH A SPECIAL FEELING."
#2. Subhash Ghai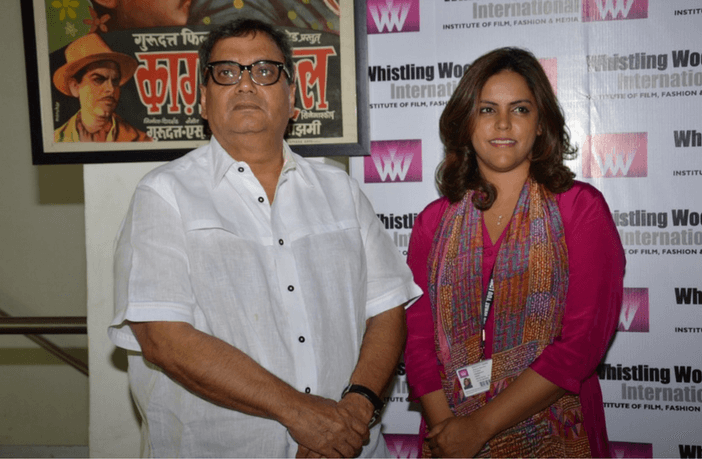 Image Source: OTV

One of the most famous celebrities who have adopted kids is the famous filmmaker Subhash Ghai. He adopted his youngest brother's daughter Meghna. He kept her away from the film industry and media and even sent her to London for higher studies. She is now married to Rahul Puri and looks after Subhash Ghai's Production House – Whistling Moods and his Acting Schools. Subhash Ghai also has a biological daughter who was born 27 years after his marriage with his wife Mukta Ghai.
#3. Sushmita Sen
Image Source: idiva
This former Miss Universe and actress adopted her daughter Renee when she herself was just 25-years-old. The procedure wasn't easy and she had to fight a legal battle to adopt Renee. In 2009, Sushmita adopted another baby girl Alisah and faced opposition as Hindi Adoption and Maintenance Act forbids a person to adopt two kids of the same gender but Sushmita didn't give up. Today, she is a proud mother of two gorgeous daughters. Both her daughters are beautiful and they have also walked on the ramp with her!
Also Read: 7 Ways to keep kids away from Phone
#4. Mithun Chakraborty
Image Source: ntd. Tv
It may comes as a surpirse but Mithun Chakraborty is also one of the celebrities who have adopted kids. Also known as 'Mithunda', this veteran actor also joined the bandwagon of celebrities who have adopted kids. Mithunda had three sons with his wife Yogita Bali and they adopted a baby girl who was found in a garbage bin. They named her Dishani and she is the most pampered kid amongst their kids. The four children share a beautiful bond.
#5. Preity Zinta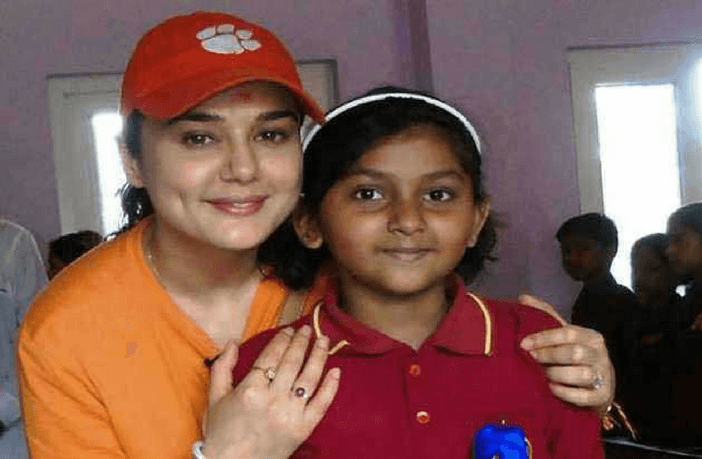 Image Source: tribuneindia
On her 34th birthday, this dimpled actress made headlines for being one of the celebrities with adopted kids when she adopted 34 girls from Mother Miracle School, Rishikesh in the year 2009. Yes, 34 it is! She takes care of their upbringing, good and education and goes to meet them whenever she has time off from her acting schedules.
#6. Sunny Leone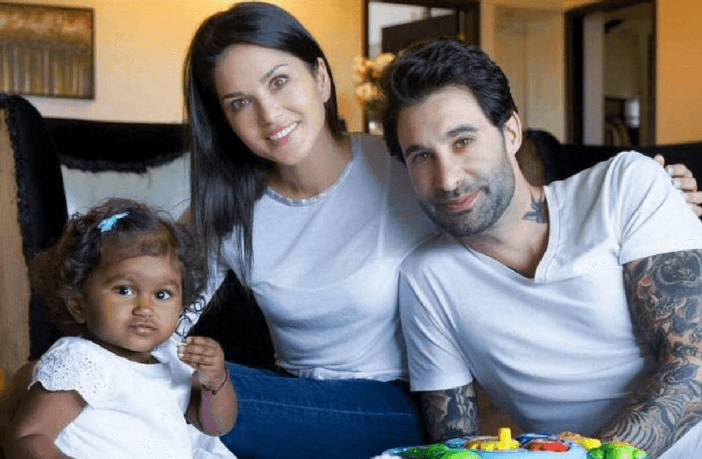 Image Source: bollywoodhungama
Bollywood actress Sunny Leone, who is married to Daniel Weber, adopted a 21-month-old girl from Latur, Maharashtra and named her Nisha Kaur Weber. Sunny said in an interview, "It's a responsibility for the rest of our lives. But we have been ready for that — physically, mentally and financially. We were working really hard because we wanted to start a family, and this is the way it's going to start, so it's amazing."


Related: Parenting Lessons from Bollywood Celebrities
#7. Neelam Kothari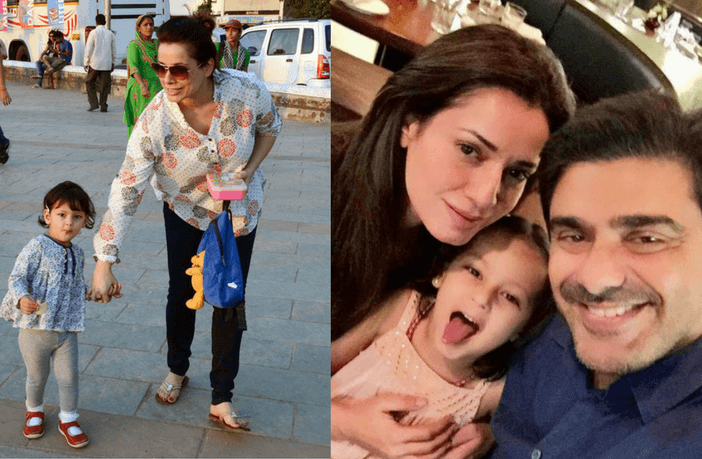 Image Source: bollywood shaadis
Yesteryear actress Neelam Kothari got married to actor Samir Soni in the year 2011. It was the start of a second innings for both the actors. Samir Soni was earlier married to model Rajlaxmi Khanvilkar but they got separated after six months of marriage. Neelam Kothari was married to industrialist Rishi Sethia but they too parted ways after just a few years. As destiny had other plans, Neelam and Samir got together. They wanted to have their own family and then they adopted a 6-month-old girl and named her Ahana.
#8. Kunal Kohli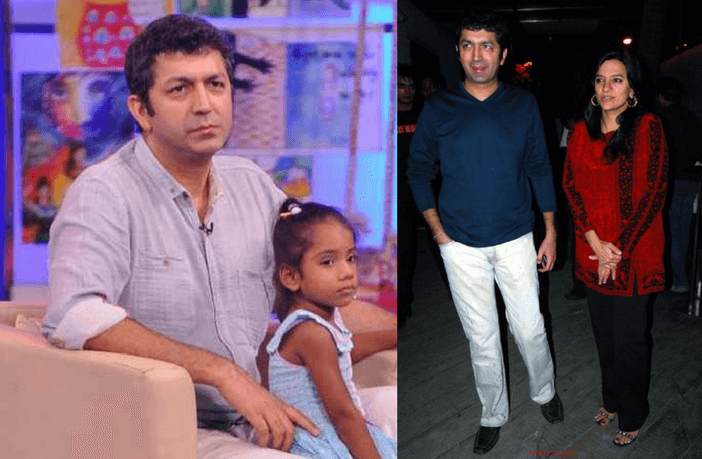 Image Source: filmfare
Famous film critic and director Kunal Kohli who is married to Ravina Kohli, the director of Koffee with Karan, adopted a baby girl and named her Radha. Kunal said in an interview, "In fact it's a very good thing that it takes time. It should not be easy because then people could misuse it," "The organisation looks into your background, your values, etc. because they want the child to be in a happy and secure environment," he added. Married for 12 years, the couple finally decided to start their family.
He said, "We were planning on adopting for a while now. Finally, it's happened. Raveena has taken a maternity break from work. The whole family is excited, my parents, friends… everyone. My daughter has brought about a family reunion. My sister specially flew down from the US to help us settle in. Raveena's brother too has come down to be with us. It feels so good,".
These celebs thought out of the box and did a very humane act!
Read More: 7 Popular Bollywood Celebs who've had a Caesarean Delivery
Want to share your experience as a mom with other moms through words or images? Become a part of the Moms United community. Click here and we will get in touch with you
null