As India sets its foot upon its 73rd Independence day, it's a great time for mothers to instill feelings of patriotism and values in their kids! Kids learn from early on, and what they learn once, remains as an important learning with them for the rest of their lives. So why not teach your kids some important facts about Independence day the fun way? Let's see how:
Independence Day Activities For Kids
#1. Making Flags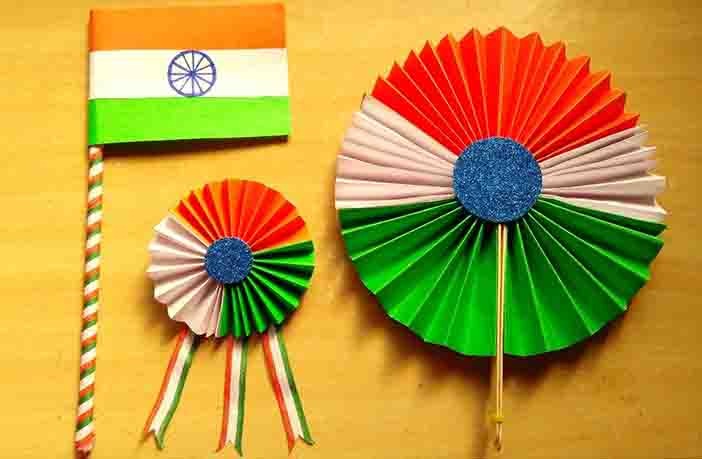 Most kids takes part in flag hoisting activities, but why not let them make their own flags? This would be fun and creative as well. Buy all craft items like stick, paper colours and glue. Then help your child in drawing the flag, colouring it and sticking it onto the stick. A flag made by his or her own little hands, will actually make you and your child, both proud!
Also read: Top 10 Independence Day Activities for Kids
#2. Dressing Up
On Independence day, deck up your little one in a tricolour themed dress. Take your child's help in deciding what all to take out from the wardrobe for him to wear while following the theme. For eg, he could be wearing white kurta, blue jeans, orange cap and green half jacket. Your child will love coordinating colors to conjure up this tricolour attire for himself .
#3. Singing Patriotic Songs
We love listening to patriotic songs on Independence day! But how nice would it be if your kid would sing a patriotic song or maybe a few lines of the same in his own voice? Not only would this help in arousing his interest in patriotism but it would also be a delight for the rest of the family members to hear him sing!
#4. Independence Themed Arts And Crafts
Art and Craft is one of the best ways to stimulate a child's mind. Independence day themed art and craft activities would for sure be a super hit with your kids on this day! Here are some ideas for the same:
Hand Prints: Colour their fingers in tricolor and ask them to make imprints on paper. Kids would love doing this.
Tricolor Coasters: Collect some ice cream sticks and join them together with glue. Help your kids colour the sticks in 3 portions, just like a flag. Then you can place a blue color flower candle on top as the chakra. This craft would be a real visual delight.
Bookmarks: You can help your kids make tricoloured bookmarks. Cut white chart paper into small rectangular shapes, in the size of bookmarks.Then ask you kids to make heart shaped tricolour designs on it with their thumbs! Make a hole in one end and tie it up with a string. Your personalised bookmark for your kid is ready!
#5. Cooking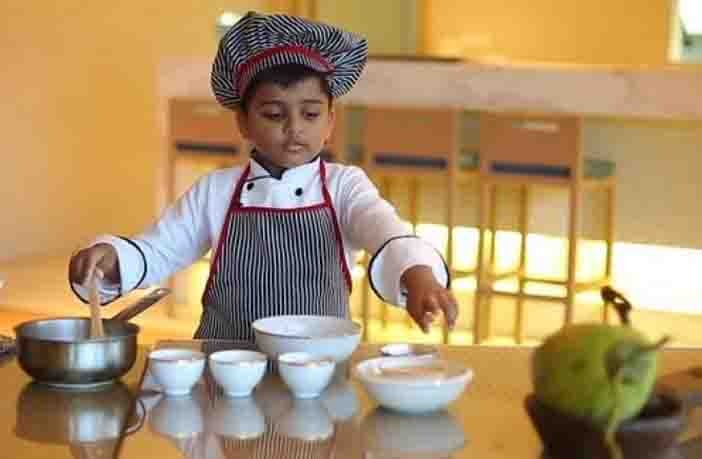 You can encourage your kids to help you to cook tricolor dishes! Like tricolor pasta, tricolour rice and even mix and match to make tricolor snacks, like a mix of orange aloo bhujia, green matar and white makhna. You can do the same with fruits. Children will love this activity.
Also read: 21 Indoor Games And Activities For Children For The Holiday Season
#6. Decorate The House In Tricolor Theme
This would be a very engaging activity for the kids. Wherever you can, try to coordinate colors to bring out the tricolour theme. Like you can mix and match cushion covers, bed sheets, pillow covers and so on.Take your kids help to do this and see them get real busy completing this task!
#7. Movies
For a relaxed afternoon, select a nice patriotic movie that the entire family can watch together and enjoy! This would not only be a good family time for all of you but the children can also learn values of patriotism from the movie!
#8. Fancy Dress Competition
Many societies organise fancy dress competitions for kids. Even schools organise the same on Independence day. You can also organise a small one at home. Help your child choose a famous personality from the list of freedom fighters and inform him in detail about this personality, his achievements and so on. It would be a great learning experience for your child, along with the fun of getting dressed up!
#9. Visit A Historic Place
Almost every city has something historic about it, in relation to patriotism. Take the kids out to visit there in the evening or even in the morning. Tell them about the place, its history and link to independence. Your child will love this small lesson, out of the books.
#10. Plant A Tree In Tricolor Theme Pots
Planting a tree is the best thing you can gift your child. But on Independence day, make this entire process special and different. If doing it inside your home, help your child color the pot in tricolor theme. It would be a very interesting activity for them! If planting outside, choose a plant which you can relate to some famous freedom fighter, like for eg, Pandit Jawarhalal Nehru always used to keep a rose in his pocket.
Also read: 15 Best Home Made Sweet Recipes For Kids
We teach so many things to our kids everyday. But things that we teach them on a special day in a creative way, is something that stays with them forever. Make this Independence day an engaging and enlightening one, both for you and the kids!
Want to share your experience as a mom with other moms through words or images? Become a part of the Moms United community. Click here and we will get in touch with you
null
null