One of the most amazing benefits of coconut oil is that it is extremely helpful in treating cradle cap. It is very common for newborns to develop cradle cap for dry scalp. Caused by hormonal changes towards the end of pregnancy. This can be easily cured by using an anti-bacterial coconut oil. Apply on the scalp and leave it for half an hour. Brush off the flakes using a baby brush. Follow it with a lukewarm water wash.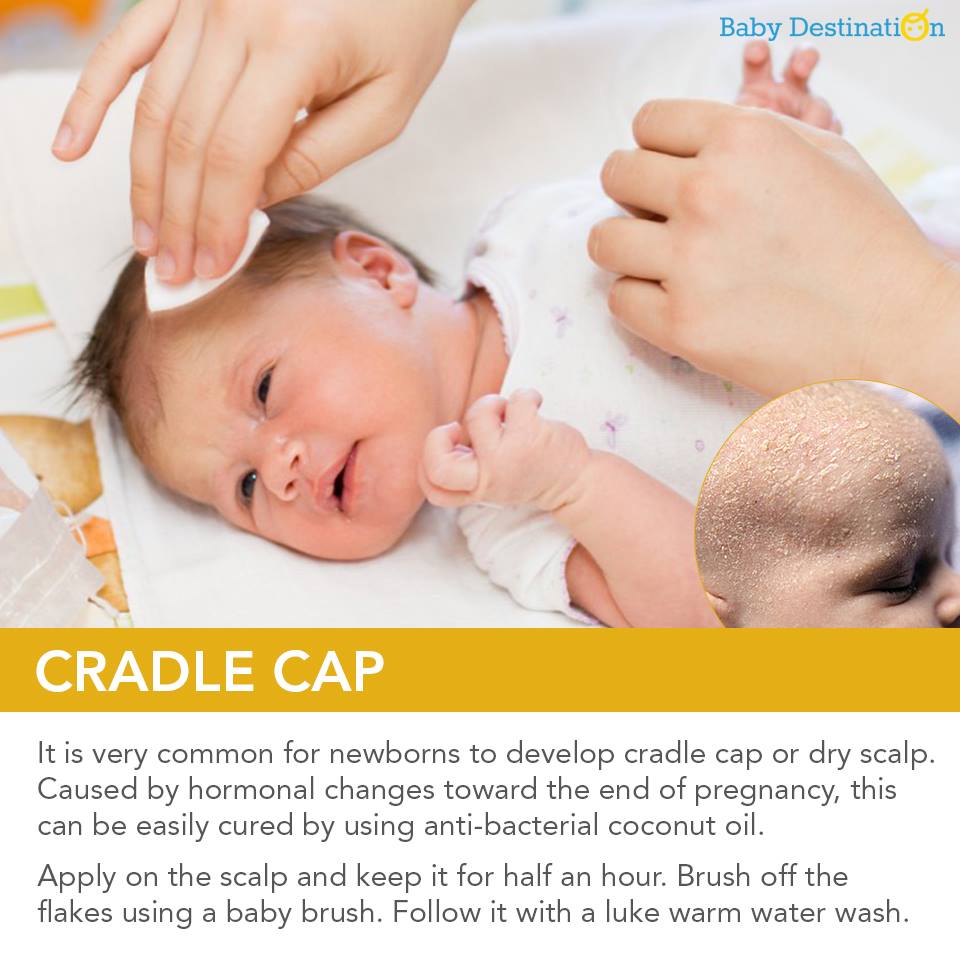 If you are looking for amazing benefits of coconut oil, just know that it can also be used for treating diaper rash. rich in anti fungal properties, coconut oil prevents the occurrence and spread of diaper rash by acting as a barrier between the affected skin and and soiled diaper. Apply a layer of oil on your baby's diaper area and the skin folds.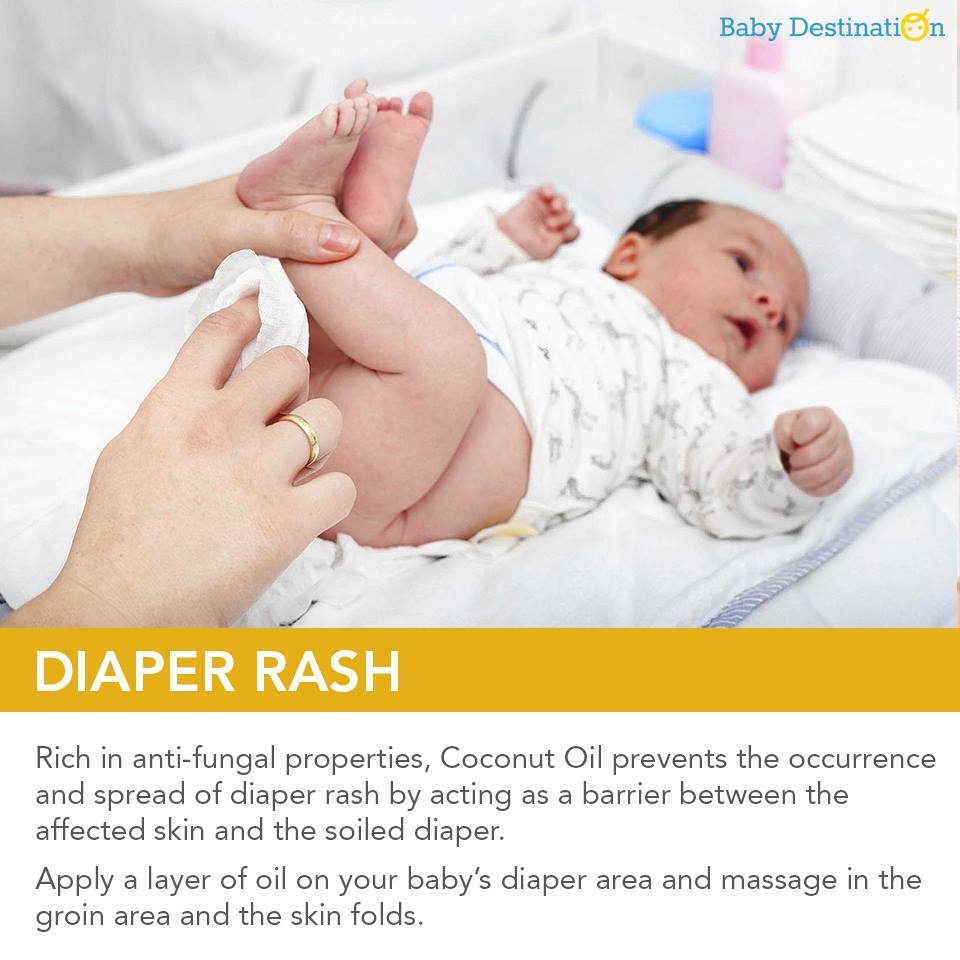 Make use of coconut oil for eczema as well. Eczema is a common condition in kids in which the skin becomes dry and itchy. Applying coconut oil can reduce dryness and provide relief from eczema. Massage your baby regularly for results. This is one of the amazing benefits of coconut oil.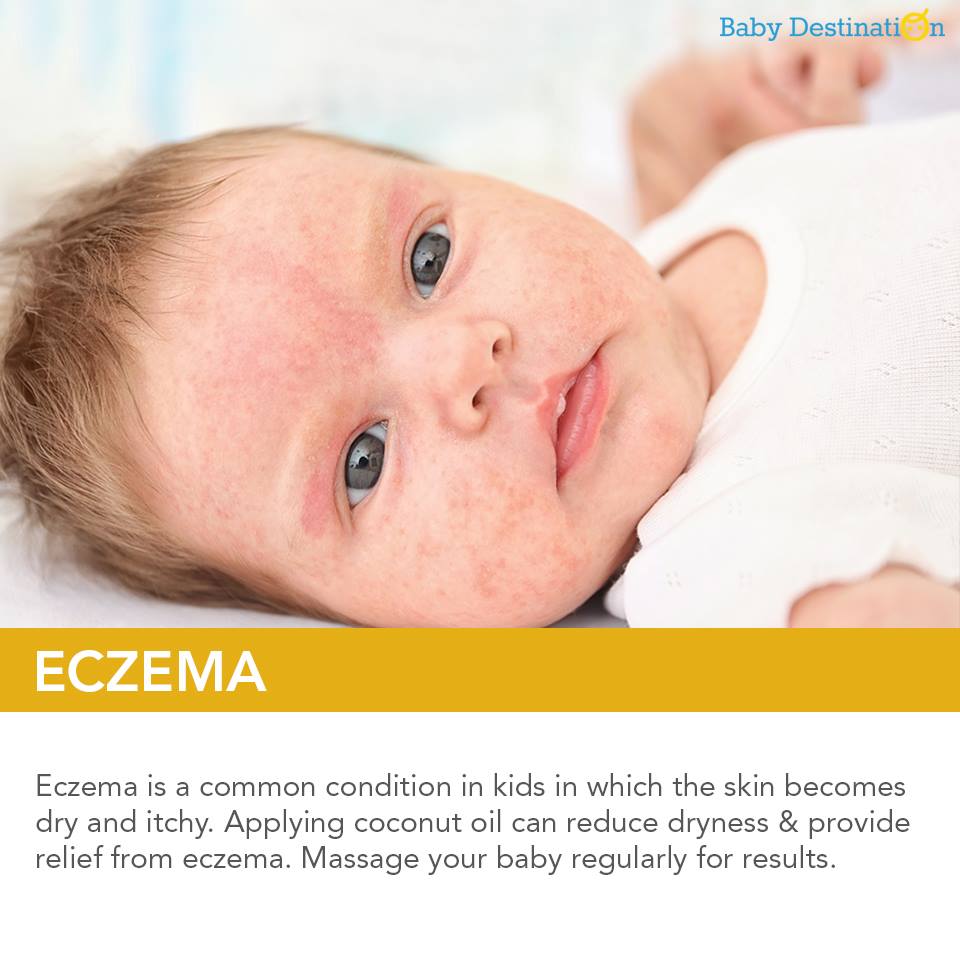 Coconut oil is effective for dry lips as well. A baby's skin is three times more sensitive than an adult's. Although a baby's skin absorbs water more easily, it is also just as likely to lose moisture as well. This is why a baby's skin becomes dry and flaky easily. If your baby has chapped or dry lips, simply apply a layer of coconut oil on his lips and wait for the magic to work.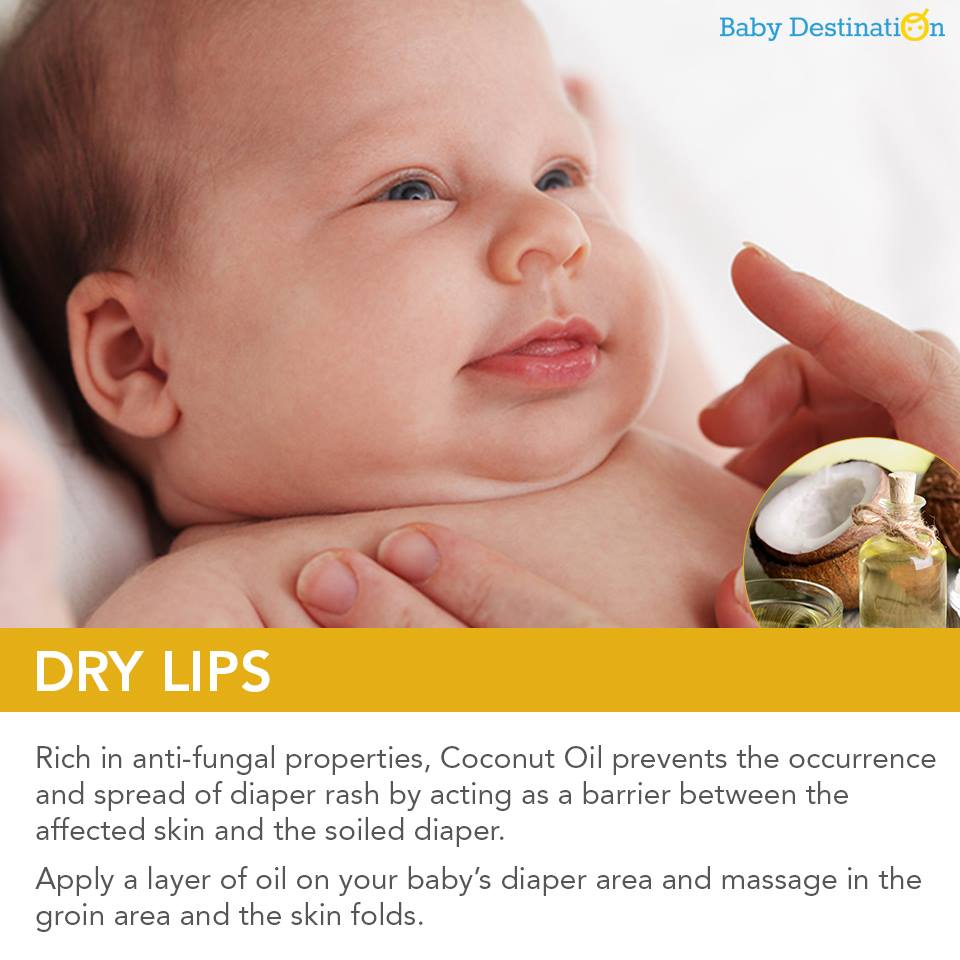 Did you know that insect backs can also be easily cured by applying some coconut oil over it. Babies have sensitive skin and is more prone to insect bites. The anti-inflammatory and anti-bacterial properties of coconut oil can naturally treat insect bites and and lower swelling and reduces infection.