Surrogacy is a procedure in which a baby is born by a woman other than the biological mother due to fertility problems with the mother and/or the father of the child. Although it still isn't a very common practice in our country, various childless couples are opting for surrogacy to bear children. There are two types of surrogacy - gestational surrogacy and traditional surrogacy. In case of circle surrogacy, the gestational carrier - mother carrying the baby has no genetic connection with the baby. This procedure involves IVF - in vitro fertilization. The embryo is created in a lab and is then planted in the mother's uterus. In case of traditional surrogacy, a surrogate mother becomes pregnant using her own eggs. Fertility Problems refer to conditions such as:
Recurrent miscarriages
Absence or removal of womb via hysterectomy
Repeated failure of miscarriages
Malformation or infection in the womb
Heart problem or other life-threatening diseases in the woman
You might also like:
Father plays a crucial role in raising Triplets| Farah Khan
Here are 6 famous Bollywood stars who have had kids by surrogacy:
#1. Aamir Khan & Kiran Rao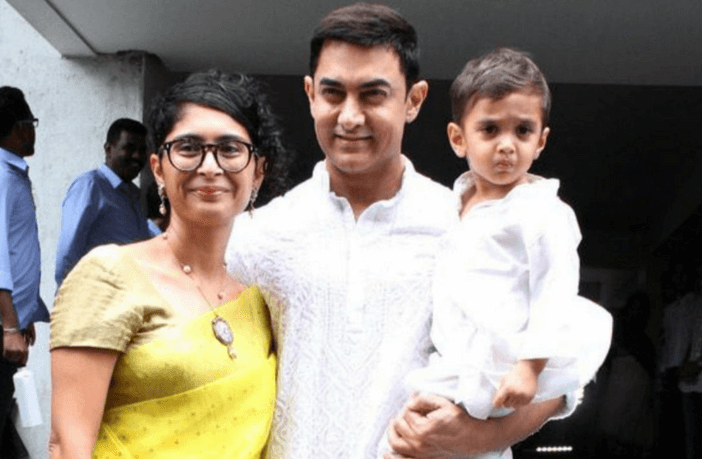 Image Source: merinews The perfectionist and most talented actor of Bollywood, Aamir Khan and his second wife Kiran Rao faced a lot of difficulties when they wanted a child. Kiran had a miscarriage and this saddened the couple. After a long wait, the couple turned to surrogacy for having a child. Their son Azad Rao Khan was born on 1st December 2011.
#2. Sohail & Seema Khan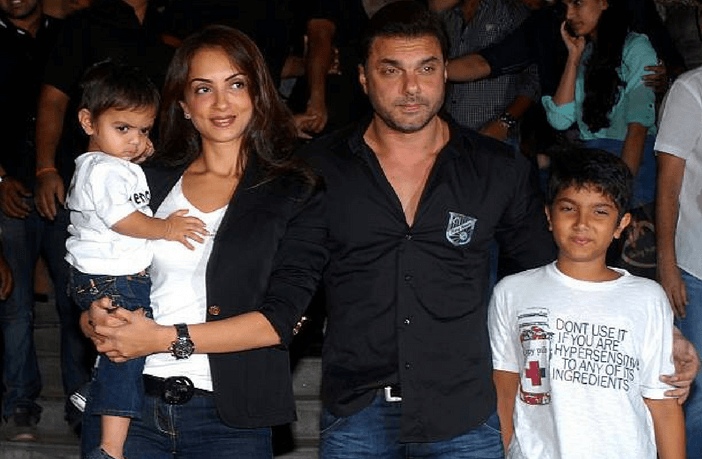 Image Source: gettyimages Filmmaker and actor Sohail Khan and his wife Seema Sachdeva Khan wanted to have a baby and they had a child via surrogacy in the year 2000. After a few years, the couple had their second child also via surrogacy.
Also read: 7 Amazing Mother-Daughter Relationships of Bollywood
#3. Shahrukh & Gauri Khan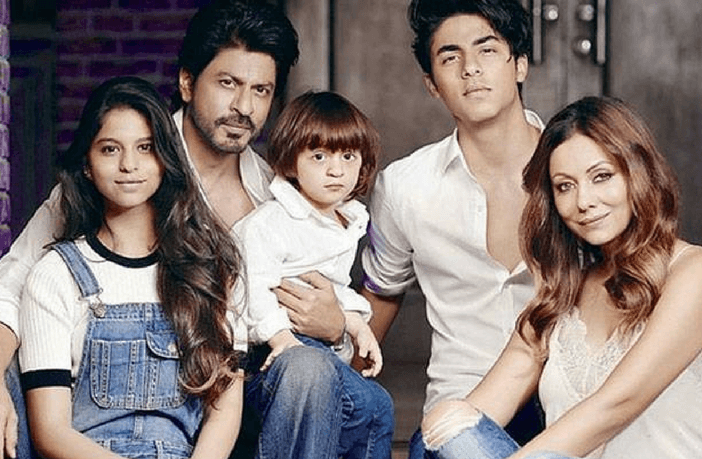 Image Source: india today The most sought-after and famous actor of Bollywood, King Khan already had two kids – Suhana and Aryan with his longtime girlfriend and wife, Gauri Khan. The couple opted for surrogacy in 2013 when they wanted to have a third child. Their son Abram is born through the surrogate mother and is apparently the most pampered child of SRK.
#4. Tushhar Kapoor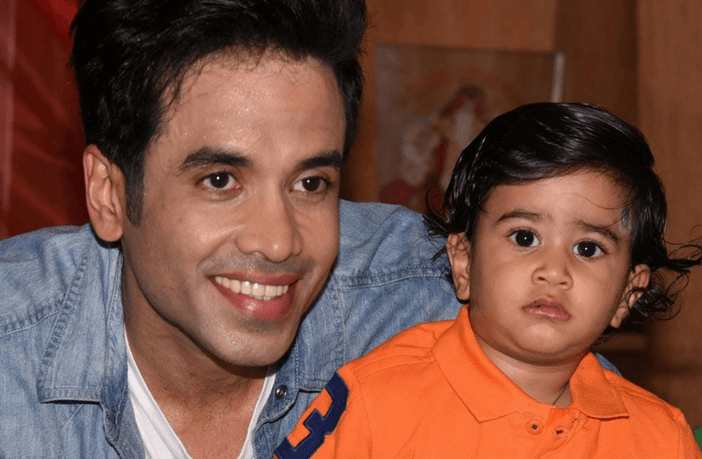 Image Source: youtube He is the first single father of Bollywood. Actor Tushhar Kapoor announced the arrival of his son Laksshya on 27th June 2016 through Instagram and Twitter. Tushhar always wanted to be a father and was thinking of adopting a child. Director Prakash Jha suggested that he choose surrogacy to have a child and he liked the idea a lot.
#5. Karan Johar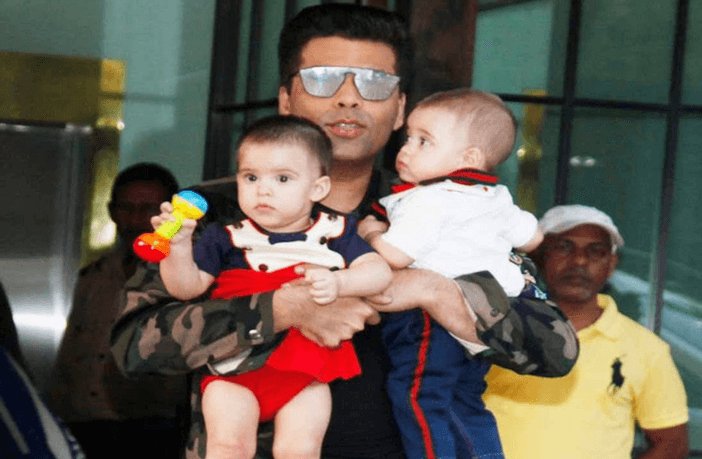 Image Source: youtube The newest single father of Bollywood is the multi-talented director, actor, anchor, producer, screenwriter Karan Johar. He has created the launch pad for various starlets and now his own stars have taken birth. Known for his wonderful films Kuch Kuch Hota Hai, Kabhi Khushi Kabhi Ghum, and many more. On 5th March 2017, he announced the arrival of his twin babies – a boy and a girl, whom he fondly named after his father and mother. The babies were born immature and had to be kept in the ICU for a few days before Karan was able to take them home.
#6. Farah Khan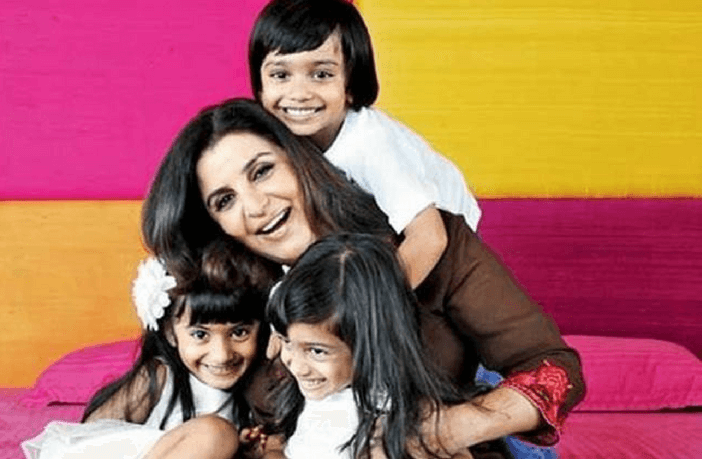 Image Source: the indian express Famous Bollywood choreographer and director Farah Khan conceived through IVF at the age of 43. She was busy in her career and got married to Shirish Kunder but was unable to conceive naturally. Finally, the couple opted for IVF and they had triplets after 4 years. Although IVF is not always successful, Farah Khan was very lucky to be able to get pregnant with triplets. She was blessed with two girls and a boy in February 2008. Farah Khan is so happy that now she urges other couples to try IVF if they can't conceive naturally. She says, "IVF is a blessing and I am really thankful as it has changed my life. A lot of factors today make it difficult for some couples to conceive, but we have solutions in the form of treatments. And I strongly believe in IVF, it helped me conceive my angels." "Being persistent, positive and patient towards the procedure paid off. And if IVF can change my life, it could change yours too," Farah, who became a mother at the age of 43, said in a statement. She even released a video, in collaboration with Merck, who are the pioneers in treating infertility, as part of an awareness drive and it features Farah's journey into parenthood and how she was scared and the challenges that she faced. This is a great option for couples who are unable to bear children medically but want to experience the joys of parenthood. The advantage of hiring a surrogate mother is that the child is your own while in the case of adoption; you don't have any blood relations with the child.
Read More: 8 Incredibly Comfortable Footwears for Pregnant Mums
Want to share your mommy experience with other moms through words or images? Become a part of the Moms United community.
Click here and we will get in touch with you
null